Lead
Okuten recalls clues of memory transferred deep into the picture plane with the image
of inviting the viewer into a free painting space from the rectangular field.
He has been expressing his paintings with layers of paint as if in dialogue with the viewer.
This exhibition focuses on the communication between the work and the viewer in this experience.
When communicating with a foreigner in a language that you have not fully mastered,
there are times when you feel a connection that turns into pleasure the moment you recognize a word you can hear.
I think it is very similar to the feeling of finding a language that can be understood by both the artwork
and the viewer, even though there are times when we have to explore the artwork.
I hope that this exhibition will provide an opportunity for visitors to discover new discoveries and values.
The cocoon-like installation work shown in this exhibition is a realistic representation of Okuten's painting space.
In this performance, Okuten plays the role of the viewer of the paintings
as he attempts to communicate with the paintings inside the cocoon.
The light that rotates and radiates from the inside to the outside becomes an image
that can be recognized only when it reaches the wall surface.
This is an image of the unspoken language inside the cocoon being translated
into a common language outside the cocoon.
Photo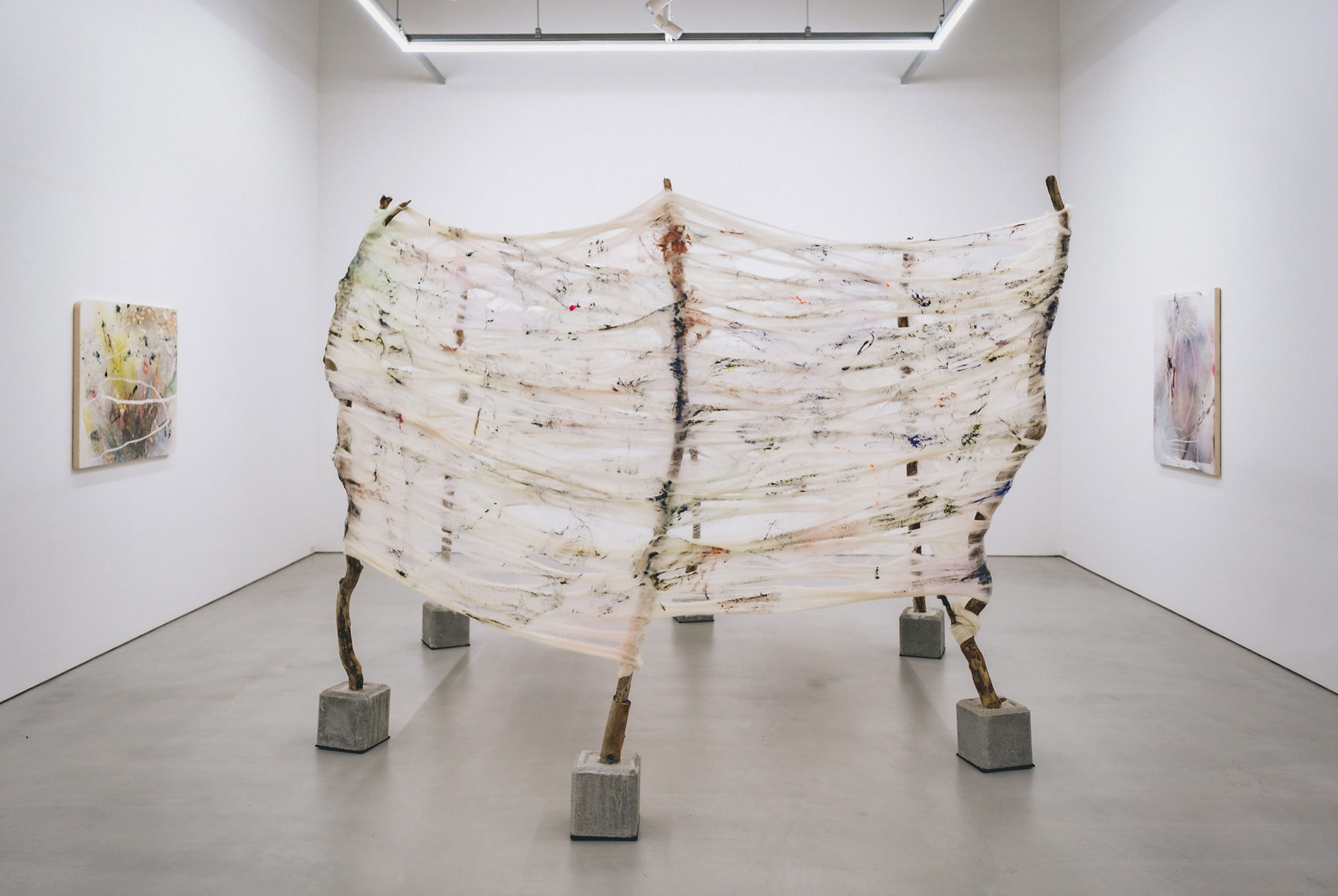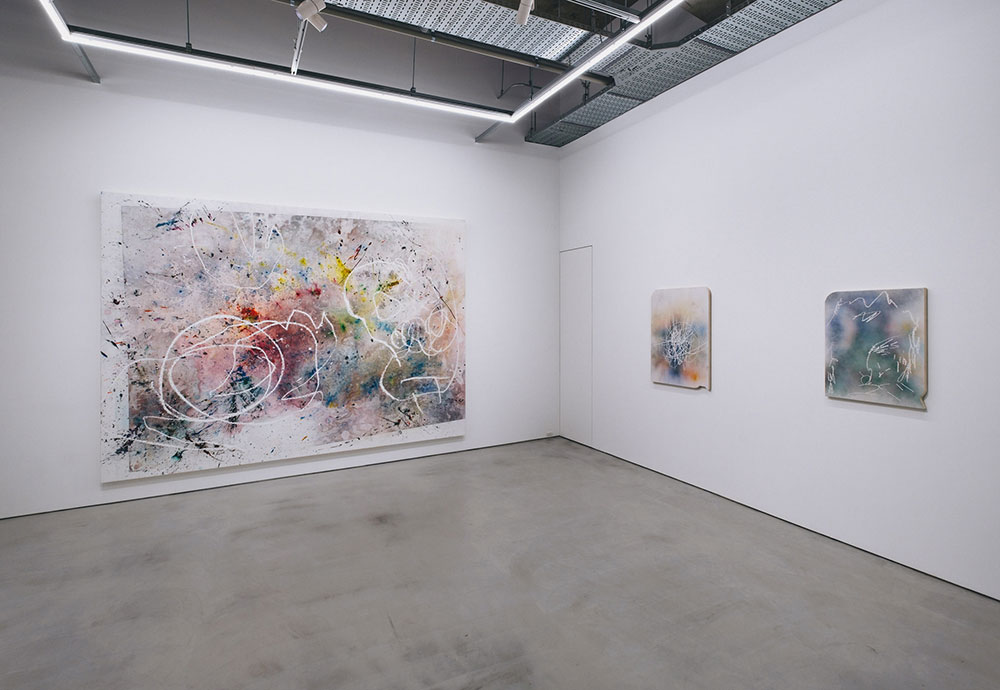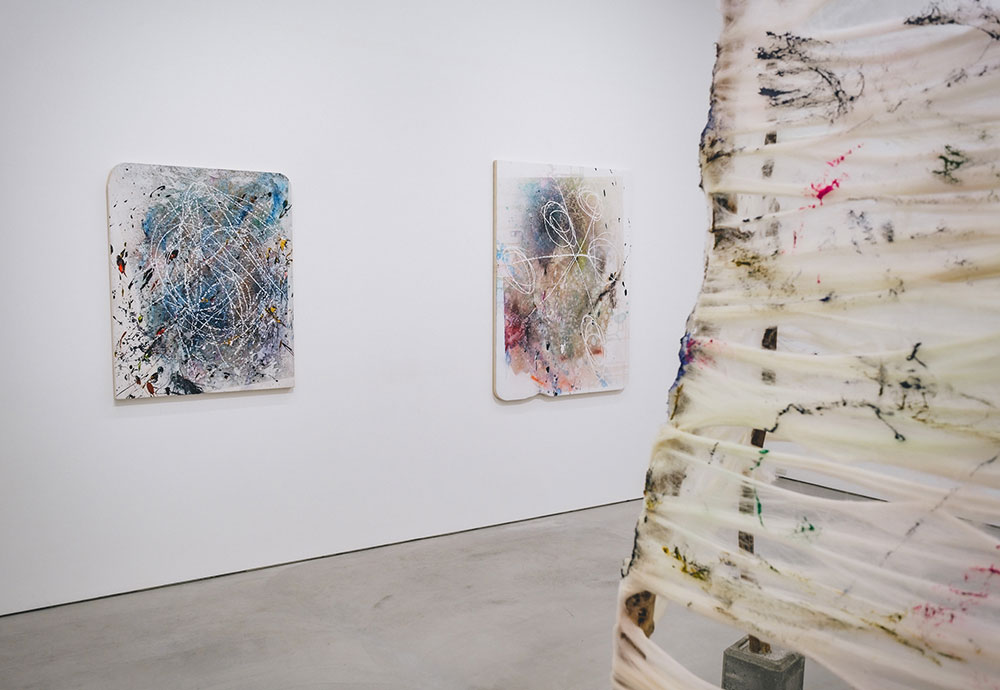 Information
Heptapod
Masaki Okuten
2022.6.5 sun – 2022.6.18 sat
12:00 pm – 6:00 pm
6.6 mon, 6.12 sun, 6.13 mon
Comment
| | |
| --- | --- |
| * | 6.5 sun 15:00 ~ Live performance 【 Guest 】 Kentaro Takahashi, Tocago |