Lead_1
MU GALLERY is pleased to present "MATERIALS" by Soichi Yamaguchi and Sakiki Matsumura from 10/1 (Sat) to 10/15 (Sat).

Soichi Yamaguchi's works depict layers of paint in vivid colors. Focusing on the nature of paintings, in which images are constructed by layering the material of paint, the paintings seem to drift through space in a three-dimensional form with touches and drips of paint, and they also tell the story of painting itself, such as the process and time of creation, and the moment when the paint rises into an image. This exhibition will also feature works from the "Overlap of paint" series, including Dot, Flower, and Portrait.
Sakiki Matsumura's works are abstract paintings that are created by layering various materials and techniques, mixing intense ridges of paint, white fields that traverse large areas of the canvas, and color plane surfaces. The visual effects of these collisions generate spatial illusions and make us aware of the ambiguity of our senses.
Both Yamaguchi and Matsumura exhibit works focusing on the "MATERIAL" in their paintings. Please enjoy the "MATERIALS" of their similarities and differences.
Photo_1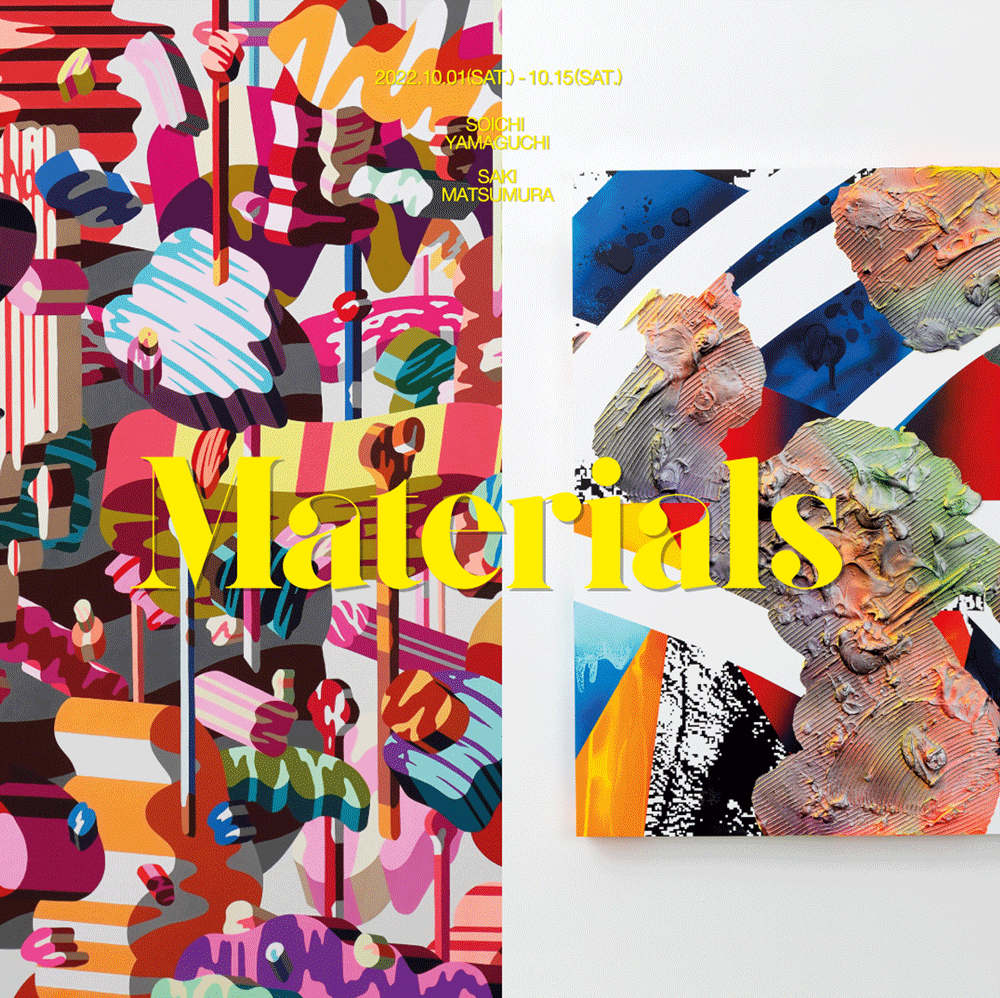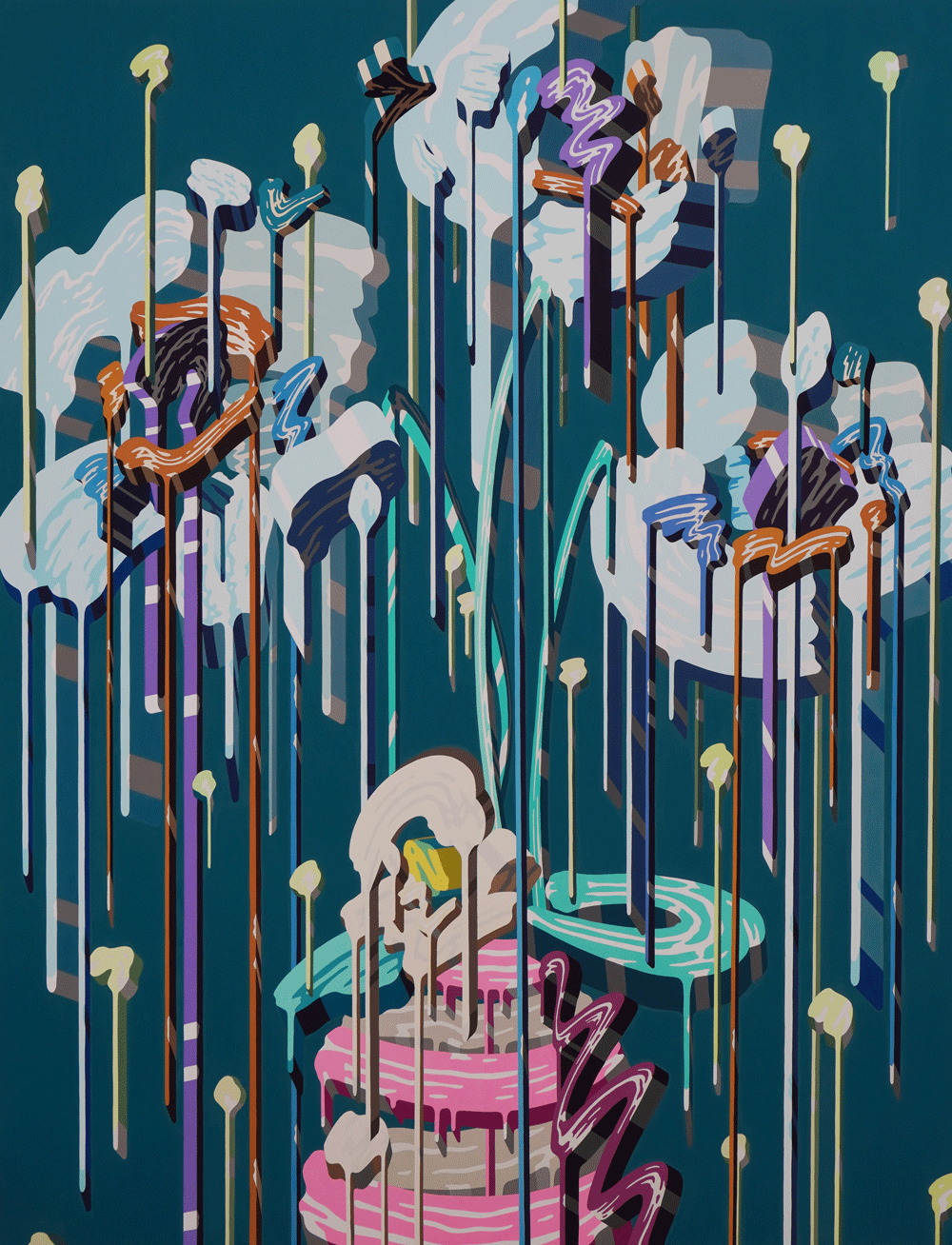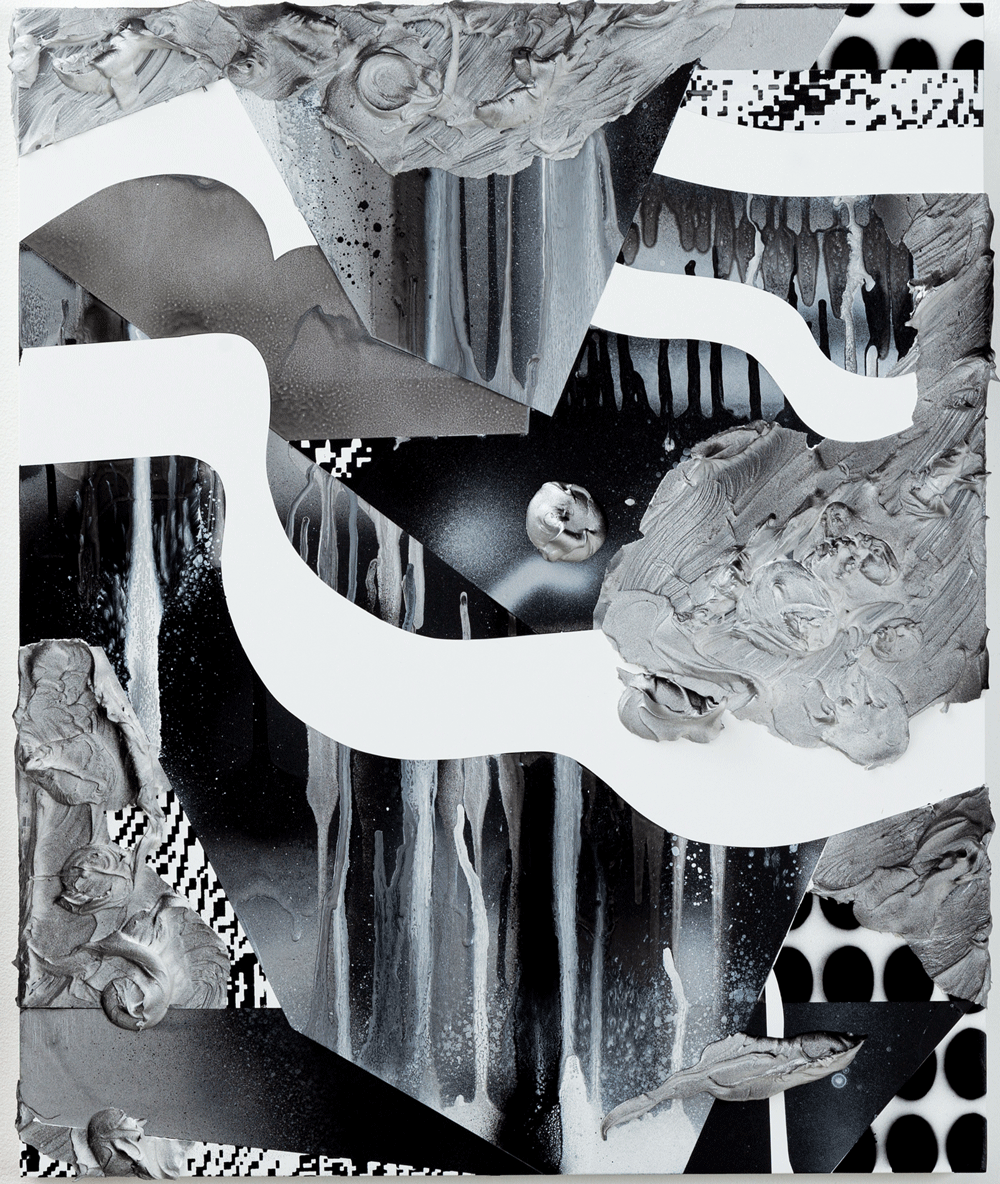 Credit_1
Lead_2
Soichi Yamaguchi feels that the process of applying layers of paint until each artist is satisfied with the work is necessary.
He feels that the time it took to complete the work, the story of the layers of paint that led to its completion, and the drama of the expression of the image are also appealing aspects of painting that are not found in other media.
He also hopes to re-present the painting through the story of the layers of paint, in which the technique itself, and the act of applying paint on top of the image, is hidden by the superficial layers of paint when the painting is completed.
Saki Matsumura paints mainly with acrylic paint, combining multiple techniques such as painting, silkscreening, and stenciling to create paintings with a snarky and inconsistent space, as one might discover when playing with collage.
The certain illusionary and distorted spatiality of his two-dimensional works reawakens our senses as a misalignment with reality, and also expands our imagination to multidimensional landscapes and sensations that we cannot perceive in the real world landscape.
She creates her work with the belief that imagination of the unseen will lead to an ongoing change in our relationship with and view of the world around us.
Comment_2
Photo_2
Credit_2
Information
MATERIALS
SOICHI YAMAGUCHI
SAKI MATSUMURA
2022.10.1 sat – 2022.10.15 sat
12:00 pm – 18:00 pm
Sundays, Mondays and National holidays
Information_Comment