Soichi Yamaguchi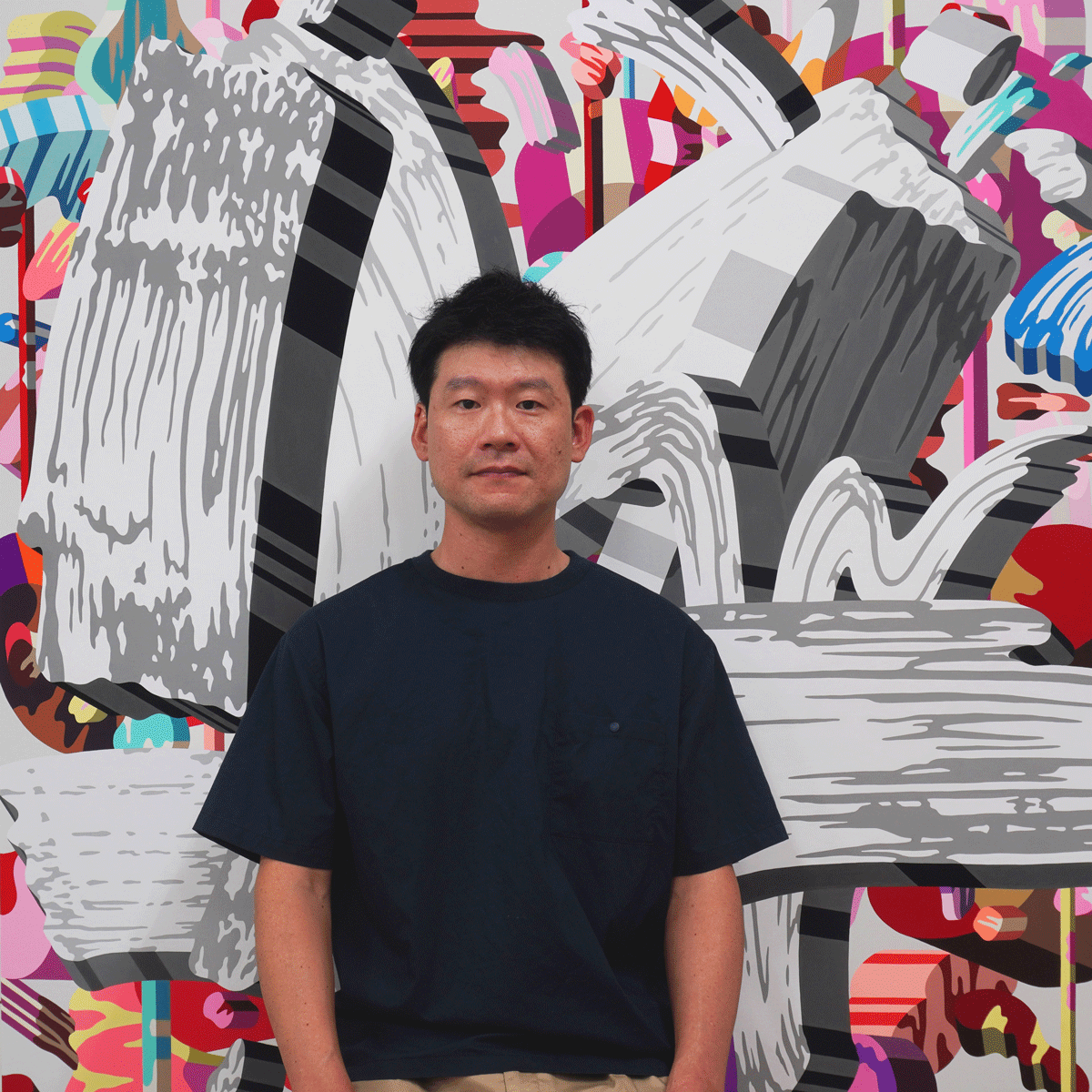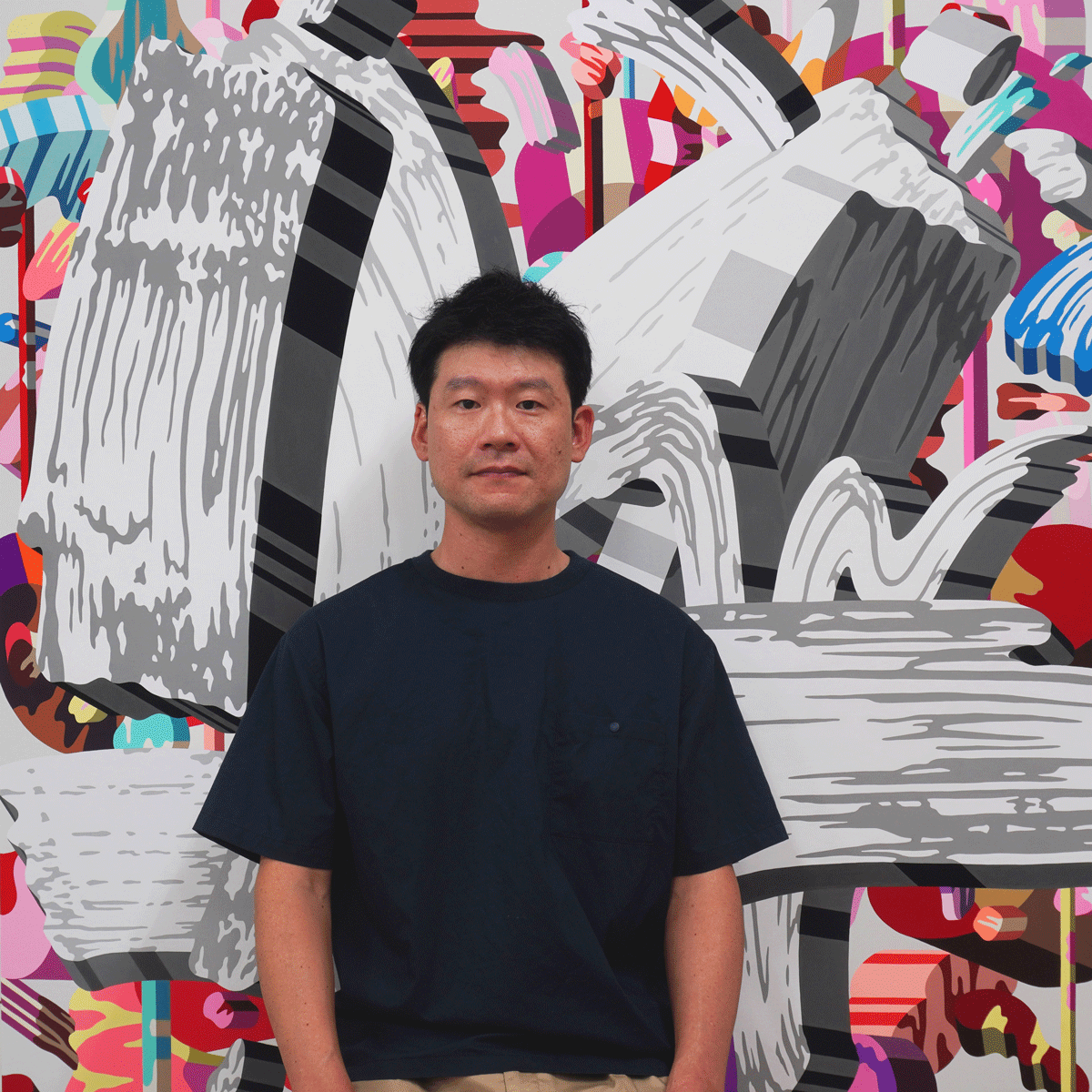 ARTWORKS
ARTWORK_1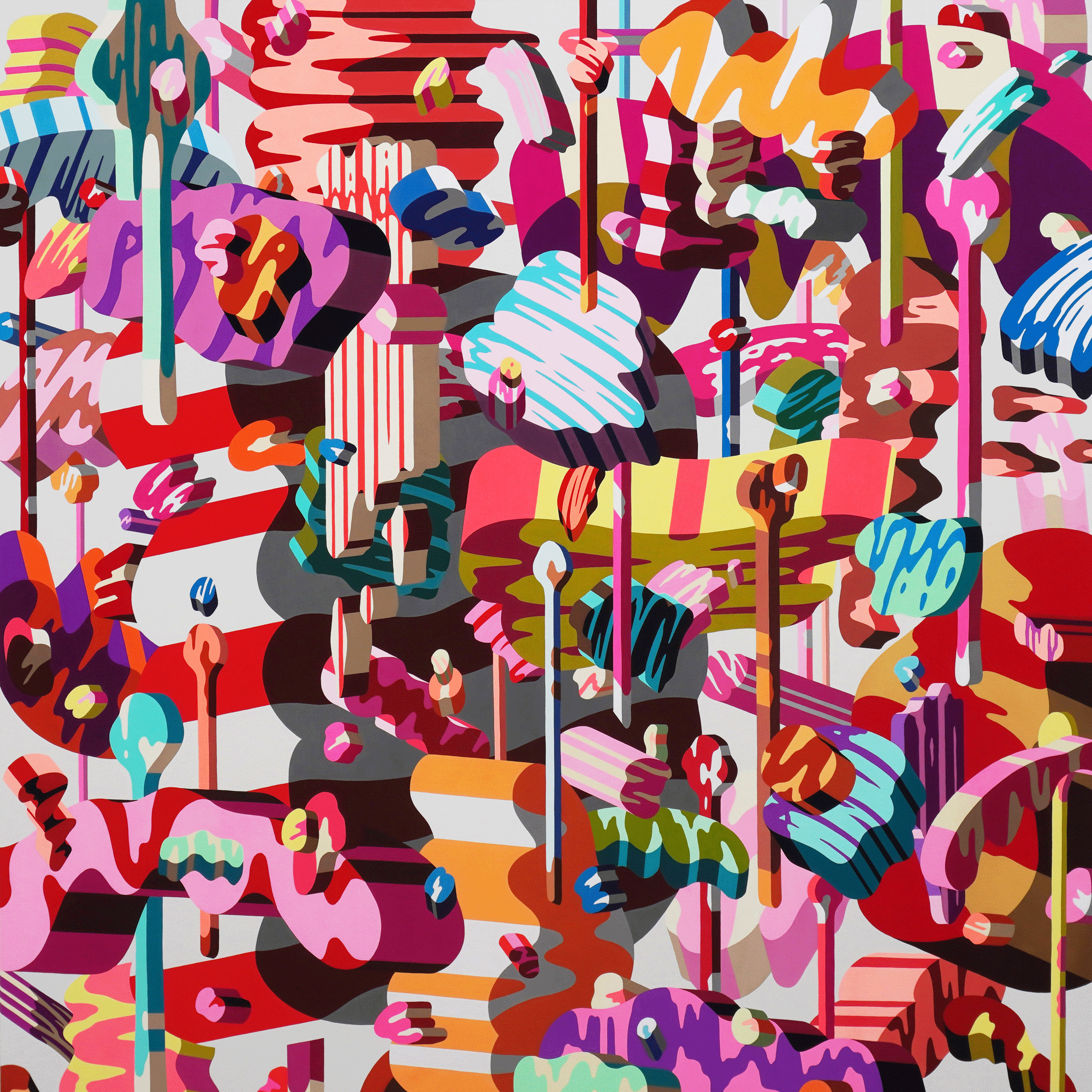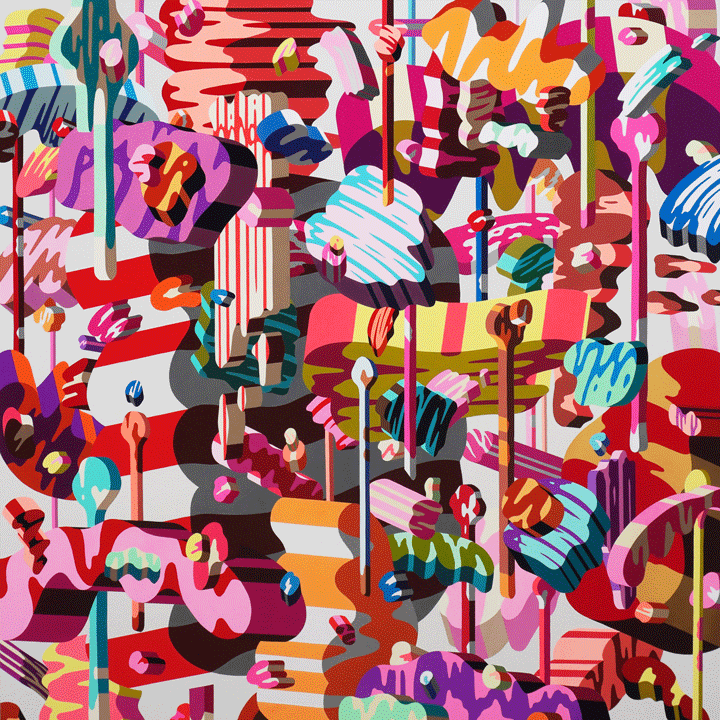 Overlap of paint (dot7)
2022
Gesso, acrylic on canvas
H130.3 × W130.3 cm
ARTWORK_2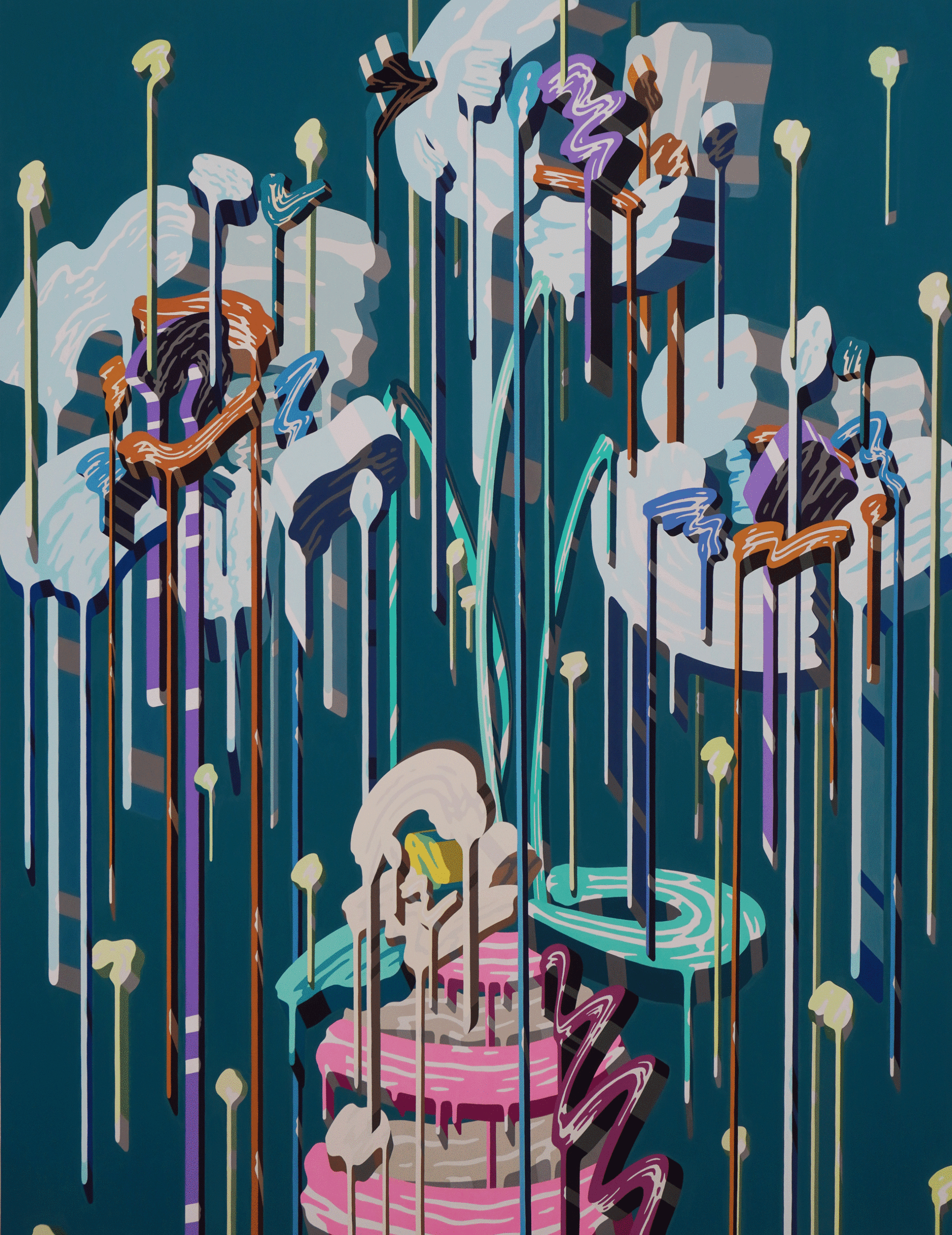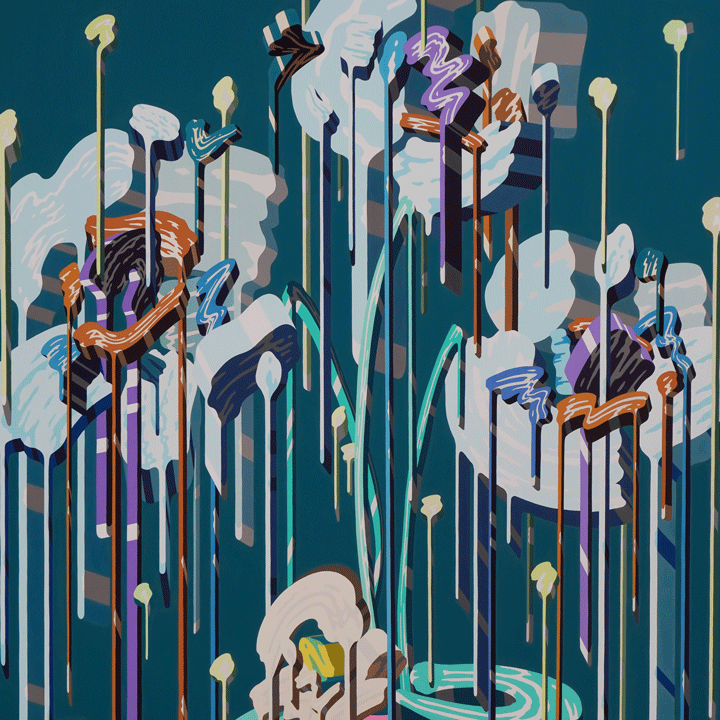 Overllap of paint (Flower10)
2022
Gesso, acrylic on canvas
H145.5 × W112 cm
ARTWORK_3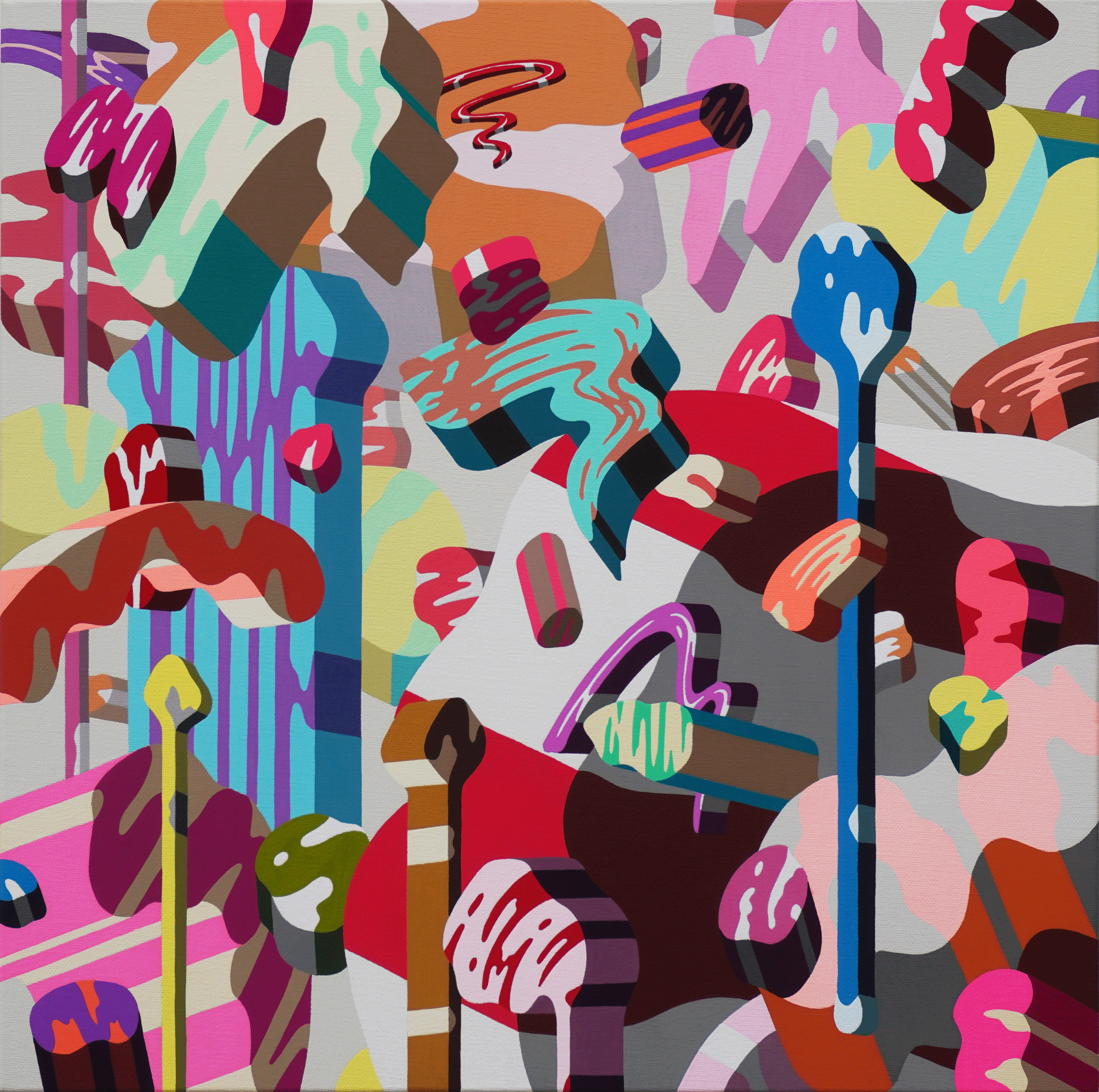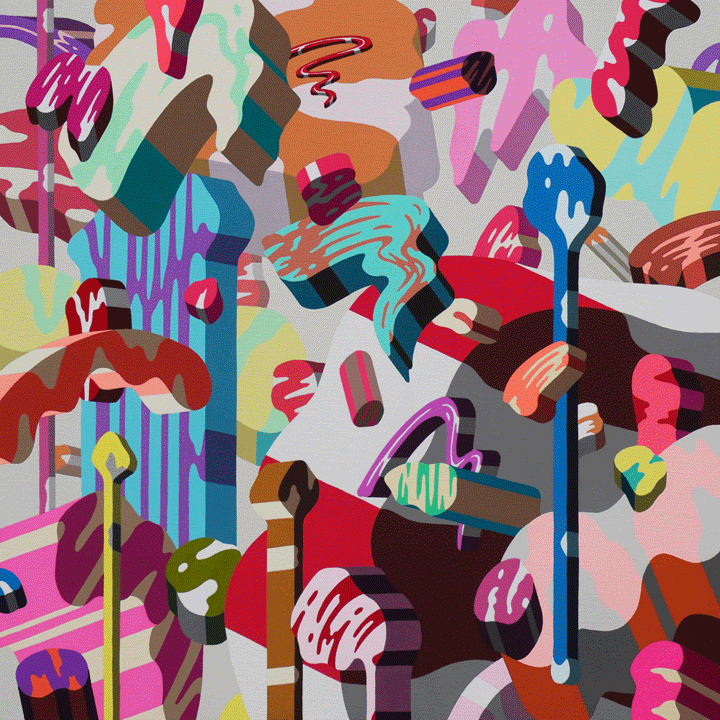 Overlap of paint (dot 8)
2022
Gesso, acrylic on canvas
H41 × W41 cm
ARTWORK_4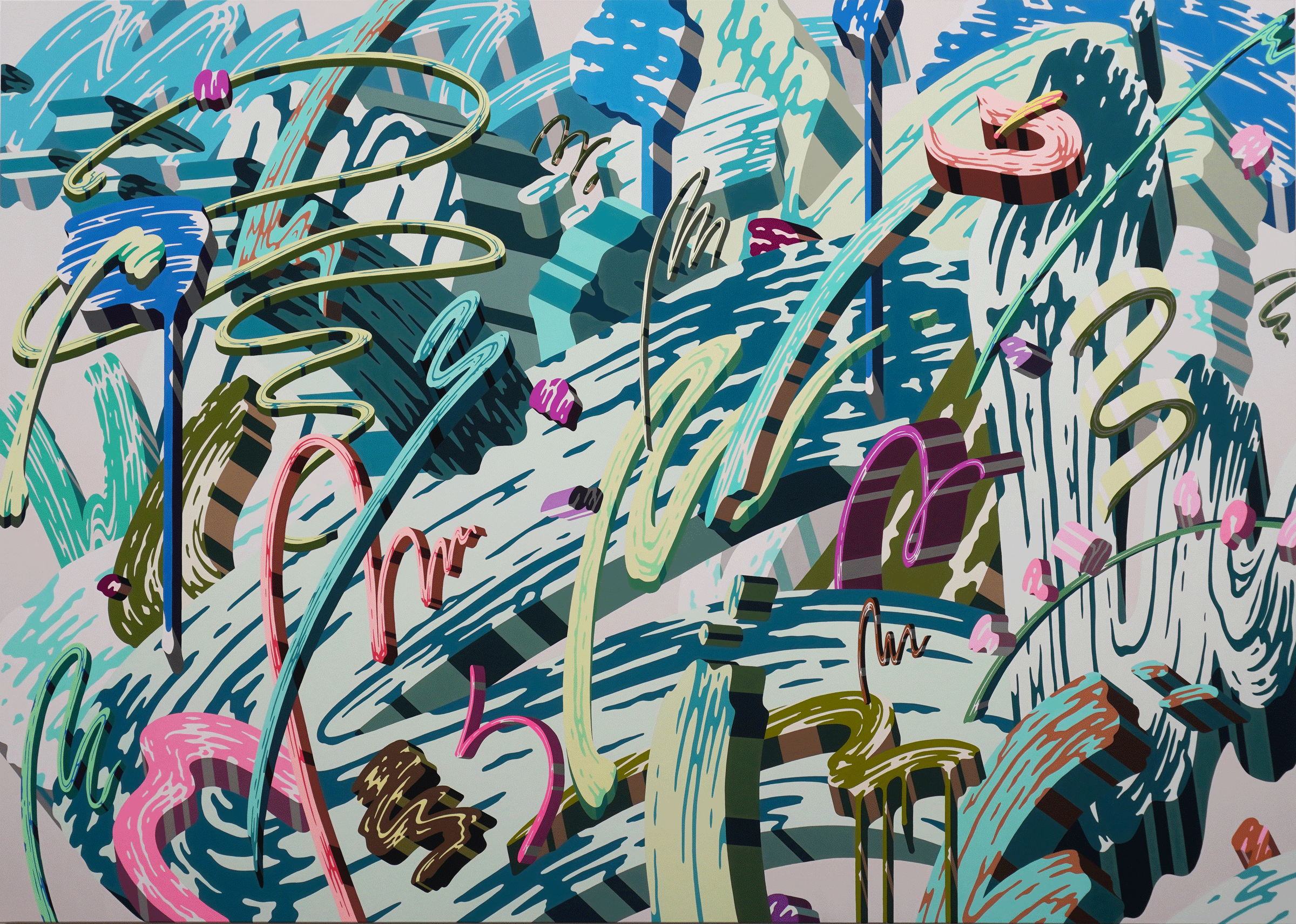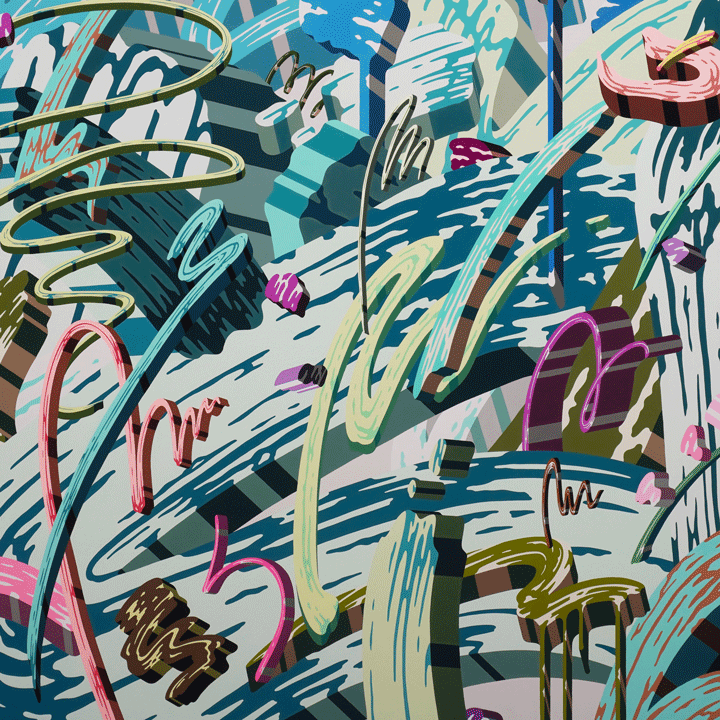 Overlap of paint (Grass)
2022
Gesso, acrylic on canvas
H227.3 × W162 cm
ARTWORK_5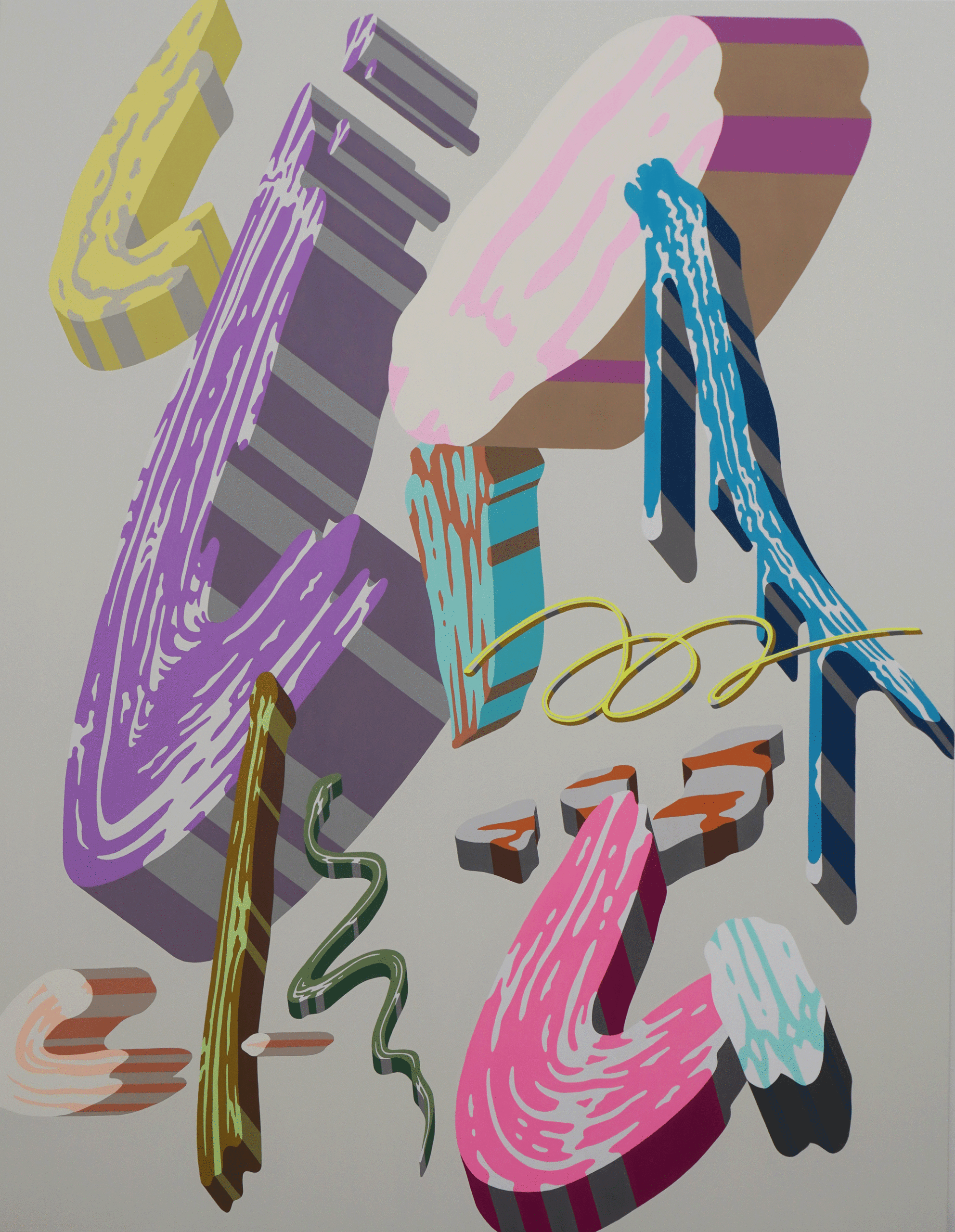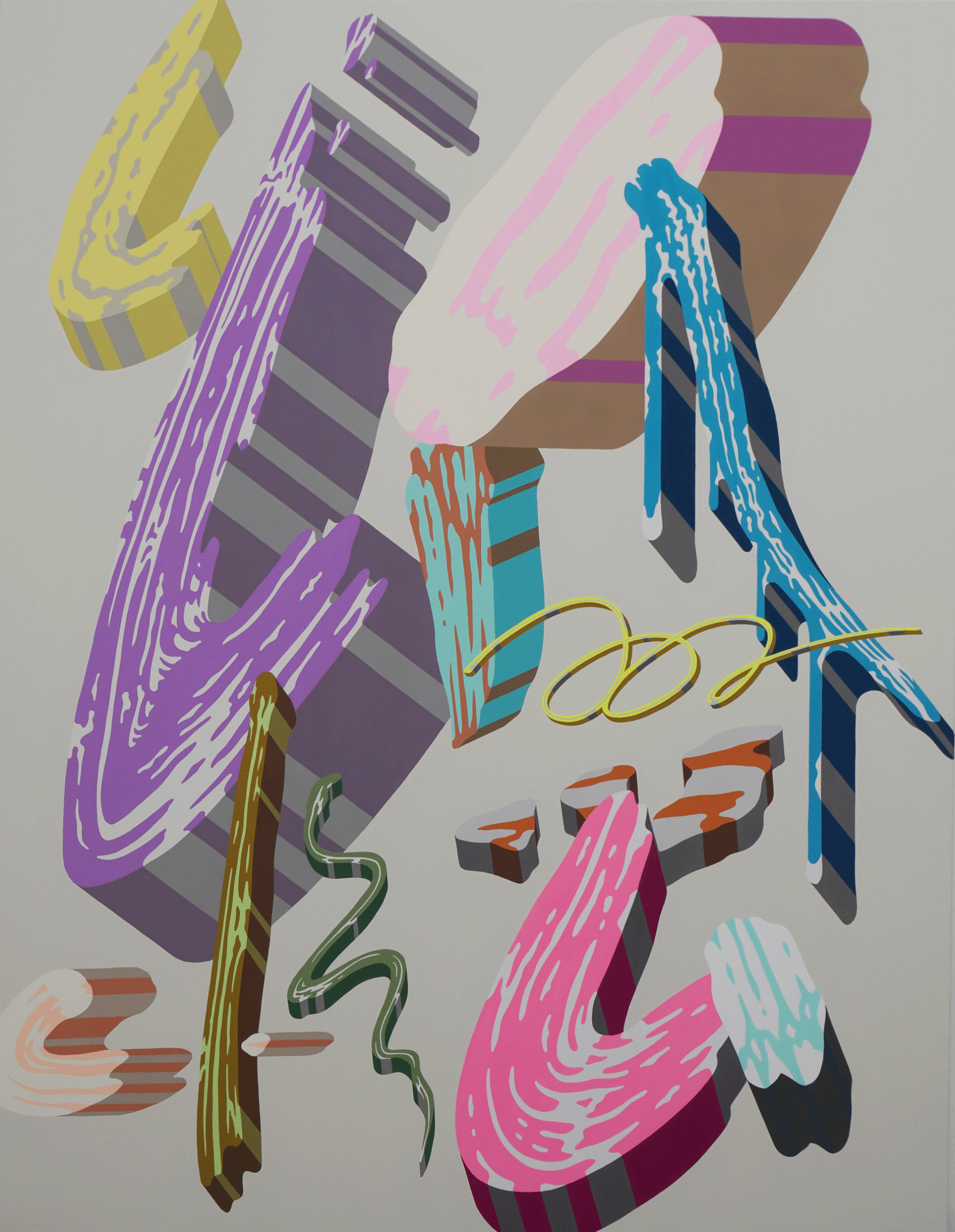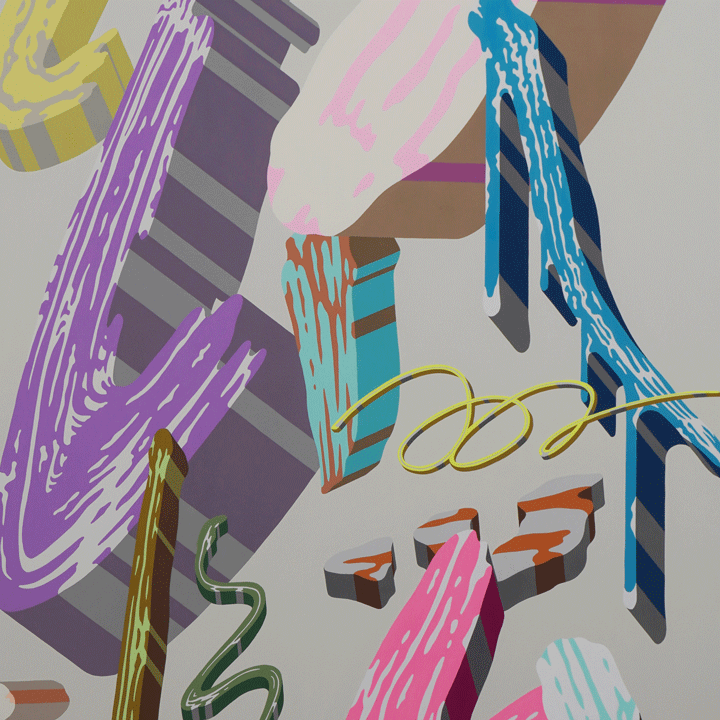 Overlap of paint (Ideogram-"painting,"2)
2022
Gesso, acrylic on canvas
H116.7× W91cm
ARTWORK_6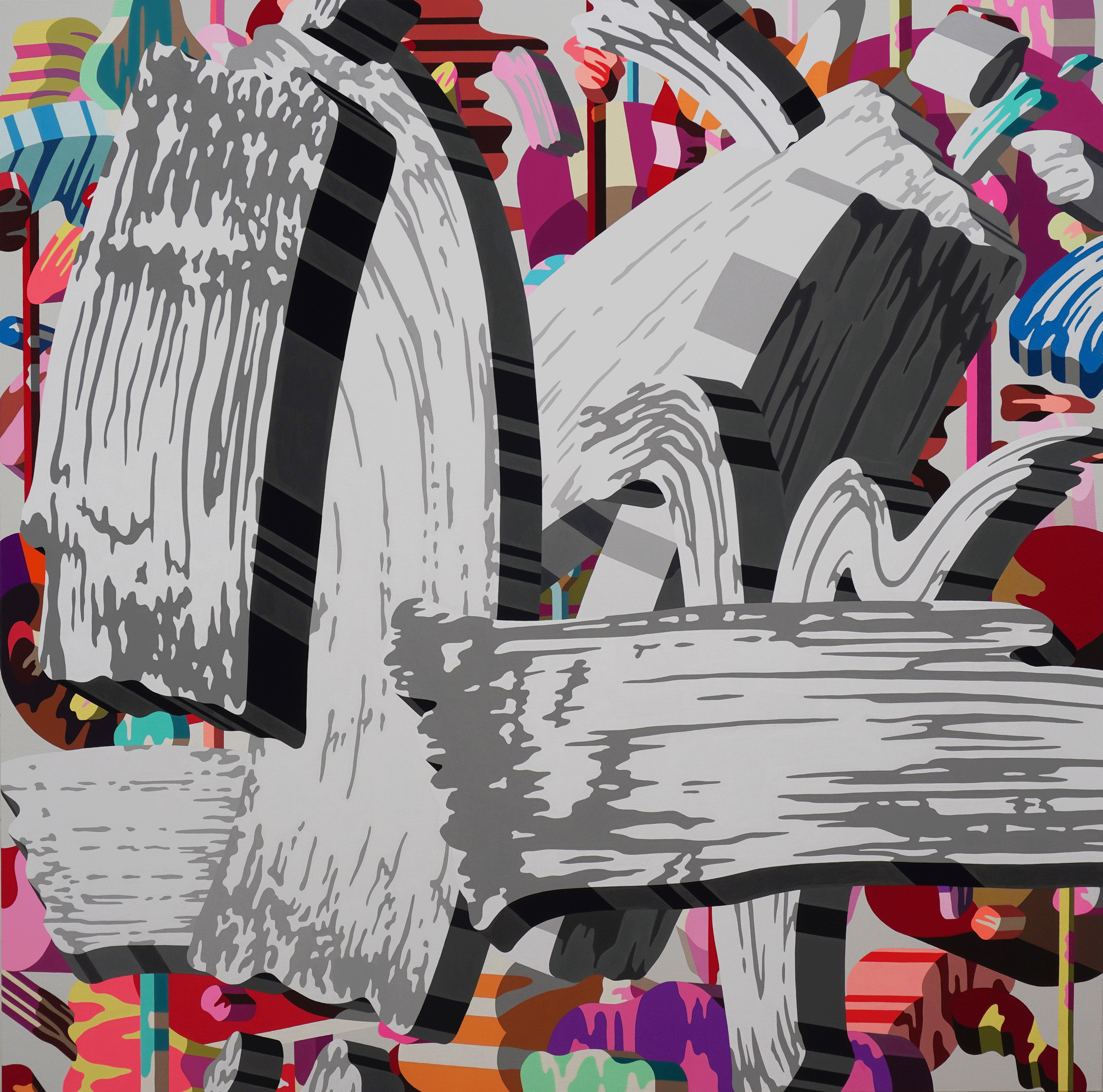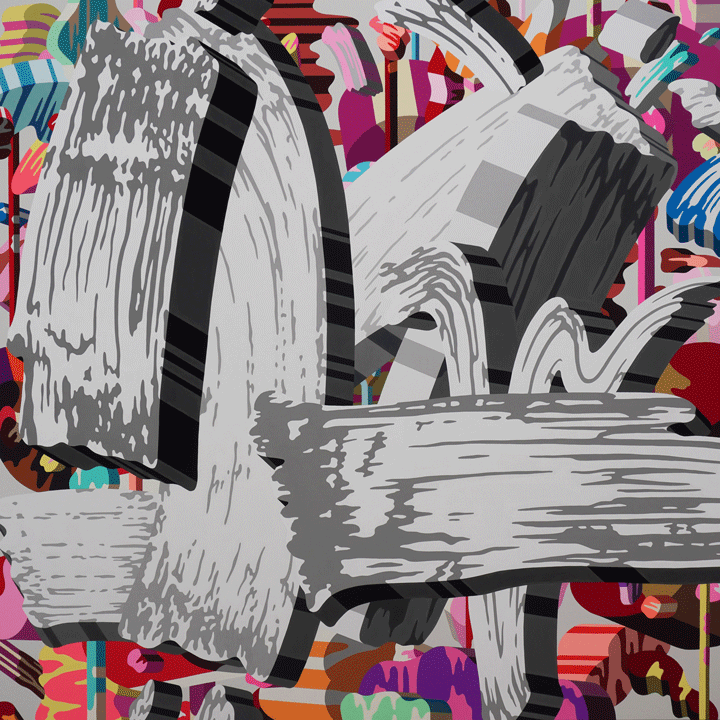 Overlap of paint (paint over)
2022
Gesso, acrylic on canvas
H130.3 × W130.3 cm
PROFILE
Born in 1983.
2010 Tokyo University of the Arts, Graduate School of Fine Arts, Oil Painting Course.
Won the gold medal and the hiromiyoshii award at GEISAI#9 in 2006 while still a student at the University of the Arts.
Participated in the 2008 Moscow Biennale, and exhibited works at art fairs in Hong Kong and other venues in Japan and abroad.
Based on the experience of optical illusions, in which objects perceived by the eye are fluidly transformed, the artist uses pop motifs to move between two and three dimensions, and bright colors to dazzle the viewer and sway our visual consciousness.
【STATEMENT】
I focus on the material aspect of the layering of paint that occurs on the surface of a painting, which is often referred to as a "flat surface".
I strongly feel that the process of painting over and over until each artist is satisfied with the work is also the time required to complete the work.
The story of the layers of paint until completion, the drama of the expression of the image.
I feel that painting has a charm not found in other media.
The technique itself was created to express the artist's sensual obsession.
The artist's technique itself was created to express the artist's sensual obsession, such as the act of applying paint on top of the image, and the unintentional existence of the painting order.
I am very conscious of capturing a painting on a scale of layers of paint.
I hope to re-present the paint through a story of overlapping layers of paint, which will be hidden by the topmost layer of paint when completed.
EXIHIBITIONS
【 Solo exhibition 】
| | |
| --- | --- |
| 2022 | 『PORTRAIT』 / EUKARYOTE (Tokyo) |
| 2020 | 『OHANANOENOE』 / MARUEIDO JAPAN(Tokyo) |
| 2020 | 『The paint of Mount Fuji 』 /EUKARYOTE (Tokyo) |
| 2018 | 『dimensions』 / EUKARYOTE (Tokyo) |
| 2017 | 『The patterns』 / SEAZON ART GALLERY(Tokyo) |
| 2017 | 『LIST GROUP×borrowed scenery』/ LIST GROUP (Tokyo) |
| 2011 | 『The way you look』/ madhouse art gallery (Hong Kong) |
| 2010 | 『soichi yamaguchi』/ Gallery J Chen (Taipei) |
| 2007 | 『Project N』/ OPERACITY ART GALLERY (Tokyo) |
| 2006 | 『more than paradise』/ magical art room (Tokyo) |
【 Group exhibition】
| | |
| --- | --- |
| 2022 | 『MATERIALS』 / MU GALLERY (Tokyo) |
| 2022 | 『Addition picture, Subtraction picture』 / ANA intercontinental-tokyo (Tokyo) |
| 2022 | 『LET'S MEET』 / OEVER GALLERY (Belgium) |
| 2020 | 『EUKARYOTE GROUP SHOW』 / EUKARYOTE (Tokyo) |
| 2020 | 『J_O CAFE -group show-』 / J_O CAFE (Tokyo) |
| 2020 | 『EUKARYOTE POP UP SHOW at WHAT CAFE』 / WHAT CAFE (Tokyo) |
| 2020 | 『Art Platform Tokyo "Layers"』 / ANA intercontinental-tokyo (Tokyo) |
| 2019 | 『Hello my name is,,,』 / EUKARYOTE (Tokyo) |
| 2019 | 『What do you think?』 / Fukuya (Hiroshima) |
| 2018 | 『PREVIEW』 / EUKARYOTE (Tokyo) |
| 2012 | 『GEISAI medalist exhibition』 / kaikaikiki (Taipei) |
| 2011 | 『URBAN ZOO 』 / madhouse gallery(Hong Kong) |
| 2010 | 『Power of a painting 』 / island gallery (Chiba) |
| 2008 | 『The moscow biennial participation』 / Moscow(Moscow) |
| 2006 | 『mini GEISAI』 / volta show2, kaikaikiki, Basel (Switzerland) |