Lead_1
MU GALLERY is pleased to present "ZOOOOOOOOOOM" by RYUSUKE SANO 10/14(sat) to 10/28(sat).

This exhibition is on sale at the "ZOOOOOOOOOOM" exhibition to be held at Moerenuma Park in Sapporo from 9/26 (Tue) to 10/5 (Thu).

ZOOM" refers to the concept/theme of the work, which is expressed by a method based on personal memories
where figuration and abstraction coexist without any regularity.
It is a reinterpretation of a lot of things that have been built up in his mind, and it is a visual experiment through art.

A variety of motifs in canonical compositions, disregard for cardinal points and centers,
and a style of expression that is devoid of regularity have become Sano's identity.
In this 10th exhibition since his first solo show in 2018, Sano presents 30 new works,
including his largest-ever work (3,000 x 5,400 mm), with a focus on "perspective scale and emphasis on color". 
Comment_1
Photo_1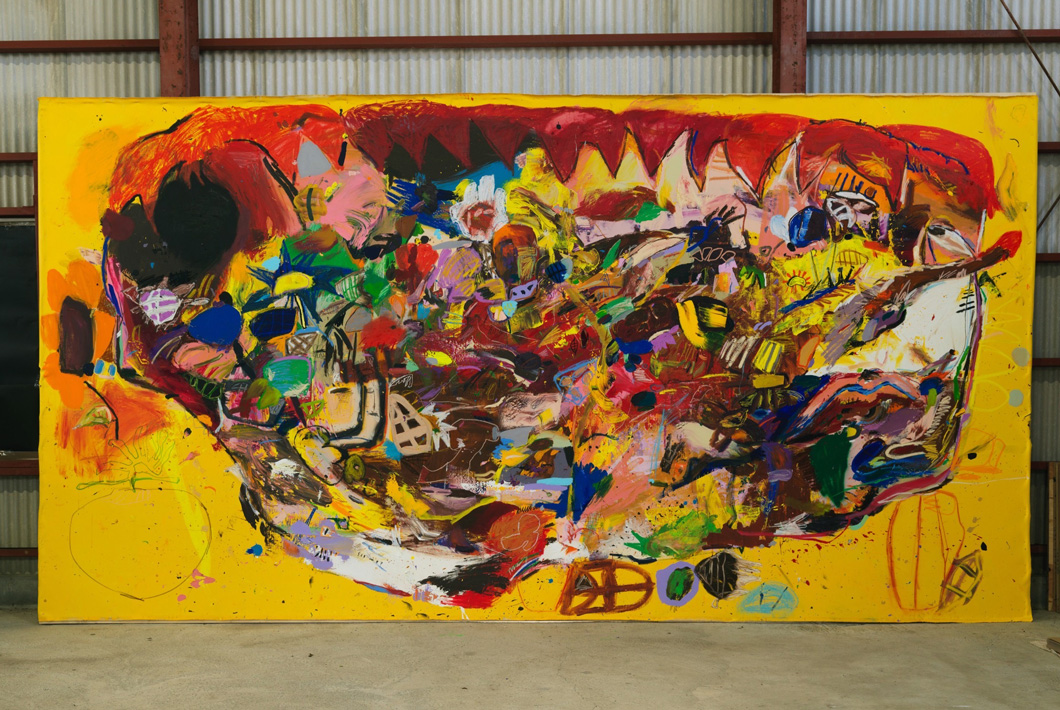 Credit_1
The largest work of the past "FACE"  Photos by Masahiro Yamamoto
Lead_2
『ZOOOOOOOOOOM 』
ZOOM" has always been a concept in the work of Ryusuke Sano.
It is a theme that never changes for himself.
By increasing the resolution of the ZOOM , the range of visual effects will be expanded.
In addition, "scale" is also added to the elements manifested in Sano's works.
Scale is not simply the size of the canvas, but the essence of the brushstrokes.
It shows the accumulation of symbolic techniques and diverse textures,
such as color, brush strokes, drawings, and paintings, uniquely combined in a single canvas space.
It is as if the micro and macro coexist in this world, from subatomic particles to the vast universe.
When you look closely at a piece of the work, you can see strong and independent brushstrokes that are abstract.
And when you look at the whole work from a distance, you can see a figurative motif with intense colors.
By shifting perspectives, we realize that the world we see is ultimately the touch of the same brushstrokes.
The world seen through shifting perspectives feels like a different dimension, the opposite of what it is.
In the end, we realize that it is a brushstroke in the same realm.
The FACE(2023) clearly shows the traces of his struggle to master a new "scale" of expression
in the process of constructing his own two-dimensionality.
In the new works, the hue tones are clearer than in the past.
This is probably proof of the multi-layering of tints by changing the technique of each stroke, rather than the mixing of colors themselves.
The depth of the composition is created by the echoes of overlapping contrasts rather than shades.
 The "ZOOOOOOOOOOOOM" exhibition reached O of 10 .
We would like to see the works that continues to scrap and build, filled with a dynamic vitality under the sky.
Comment_2
Photo_2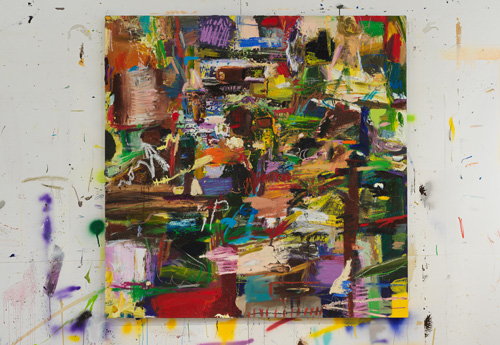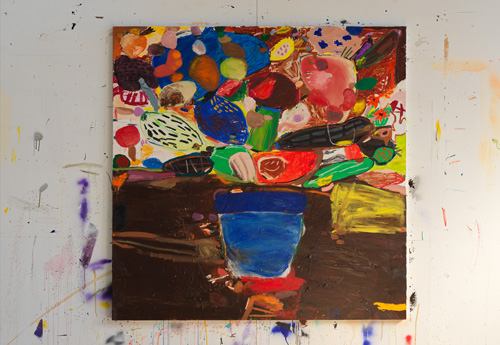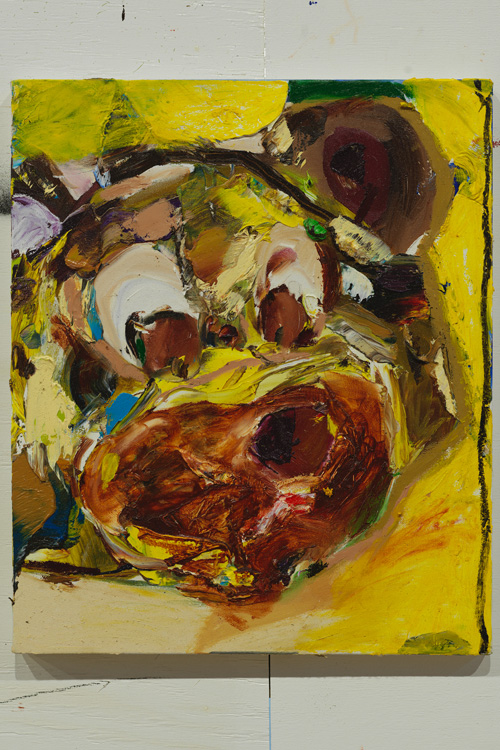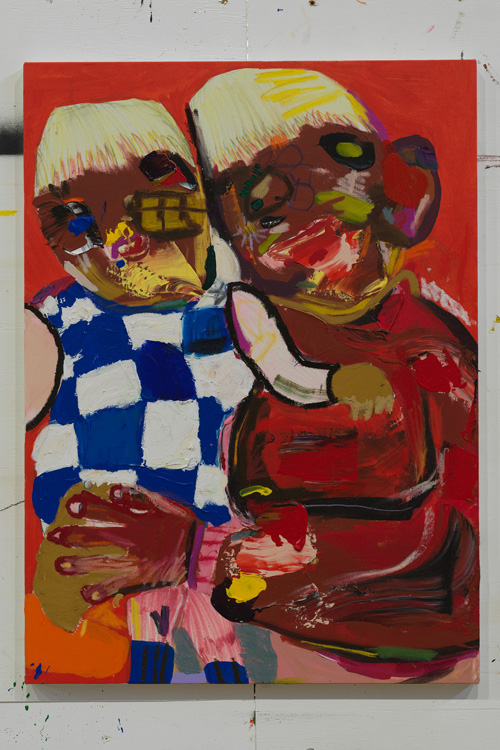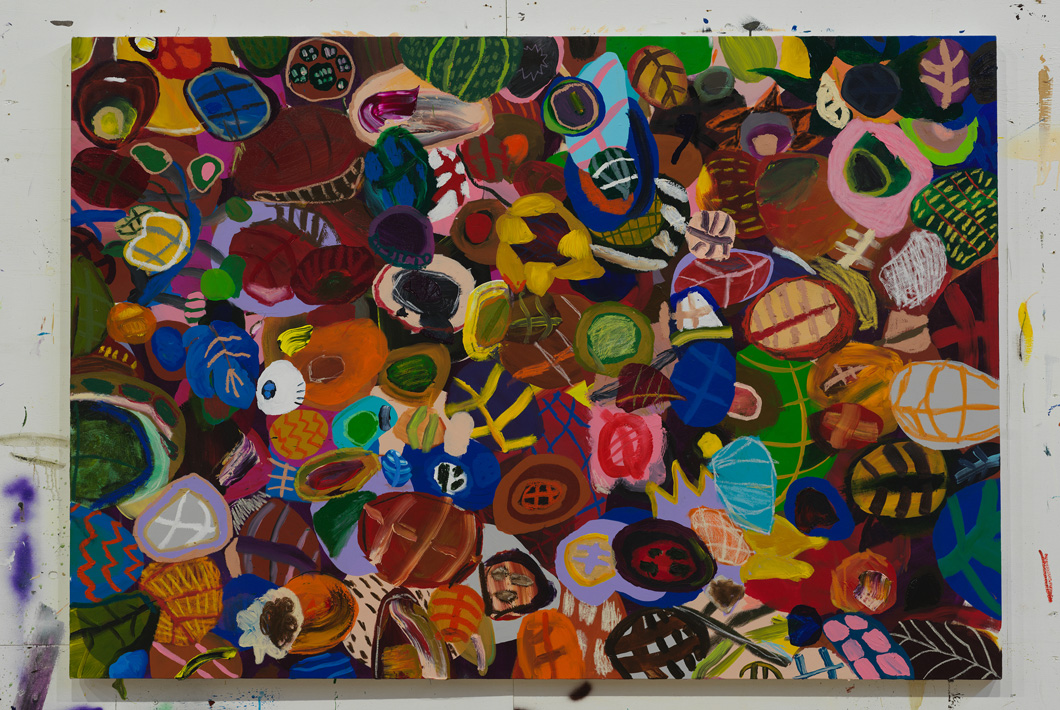 Credit_2
Photos by Masahiro Yamamoto
Information
ZOOOOOOOOOOM
RYUSUKE SANO
2023.10.14 sat – 2023.10.28 sat
12:00 pm – 18:00 pm
Sundays, Mondays
Information_Comment
| | |
| --- | --- |
| Place | Moerenuma Park Glass Pyramid HIDAMARI(1-1 Moerenuma Park, Higashi-ku, Sapporo, Hokkaido) |
| Date | 2023.9.26tue-2023.10.6fri 9:00am-18:00pm ※closed on 10/2mon |