Takami Miyaoka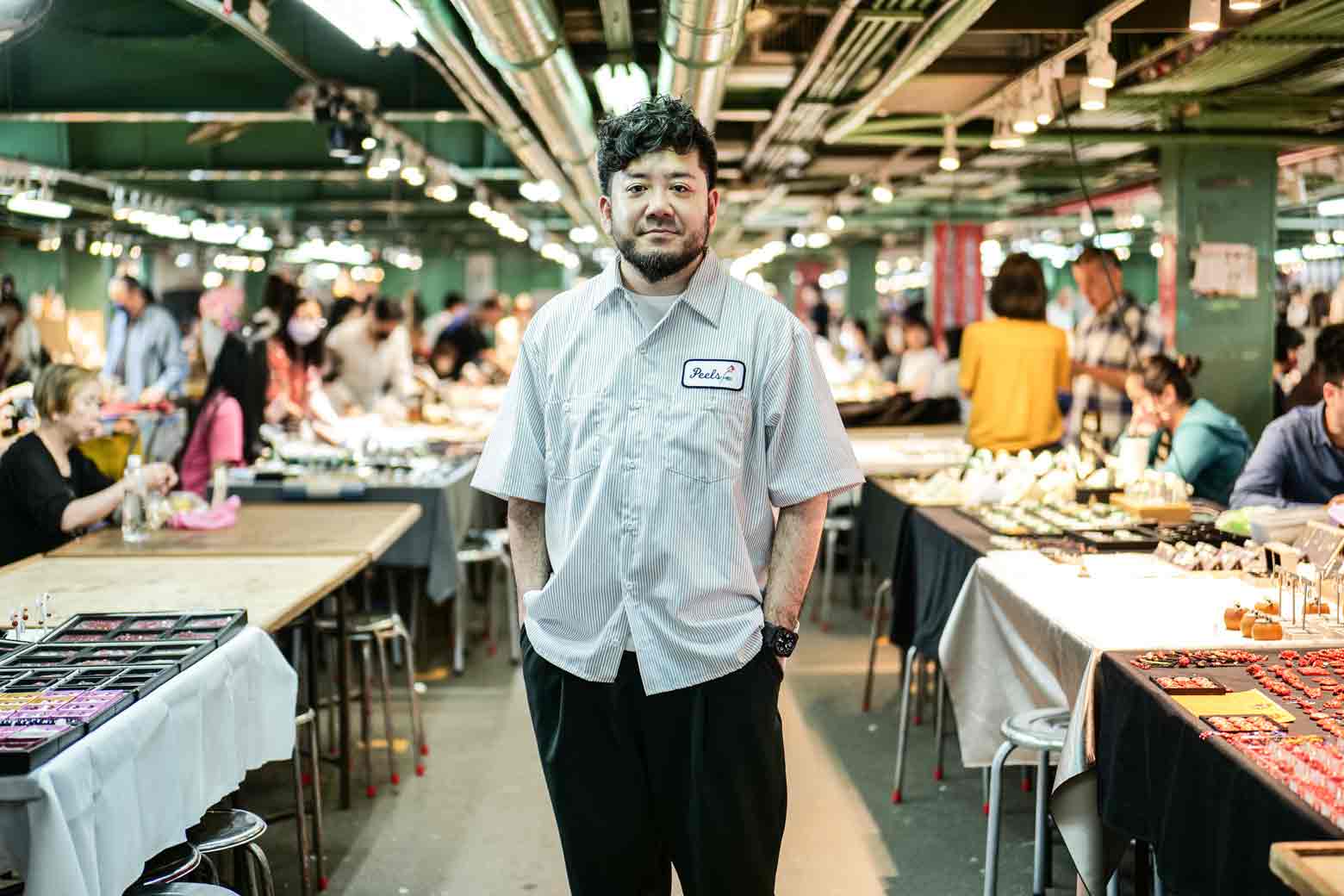 ARTWORKS
ARTWORK_1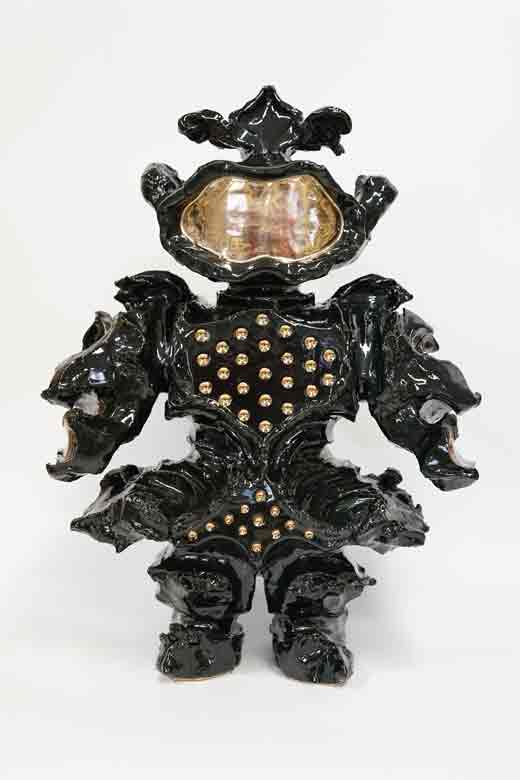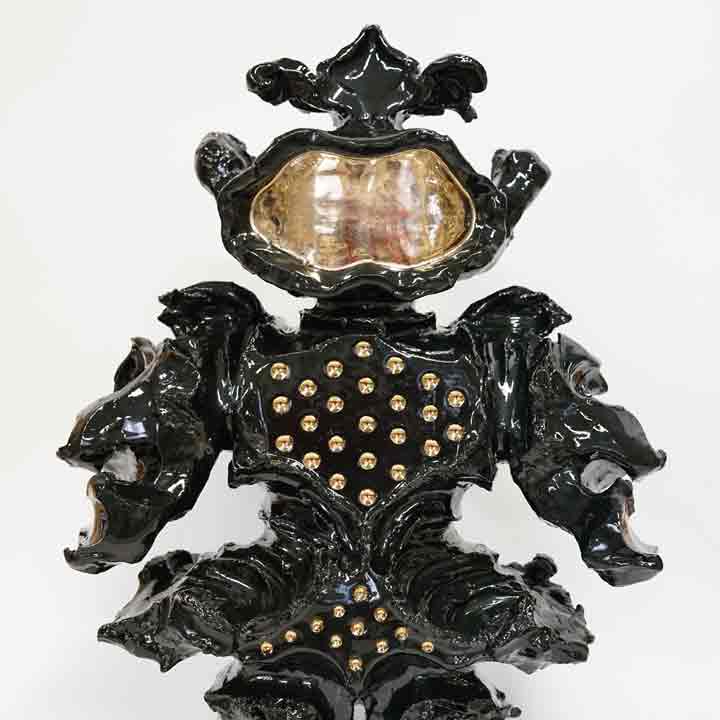 Force Dogu(BXL)
2023
Ceramic
H49.2 × W36×D23 cm
ARTWORK_2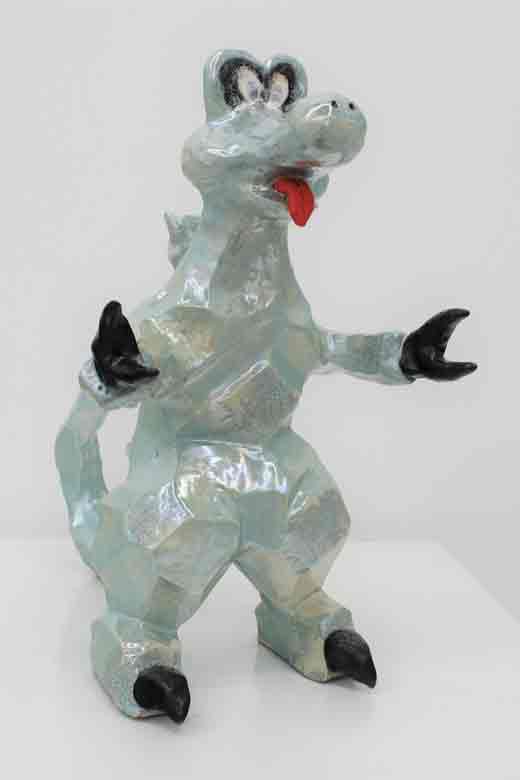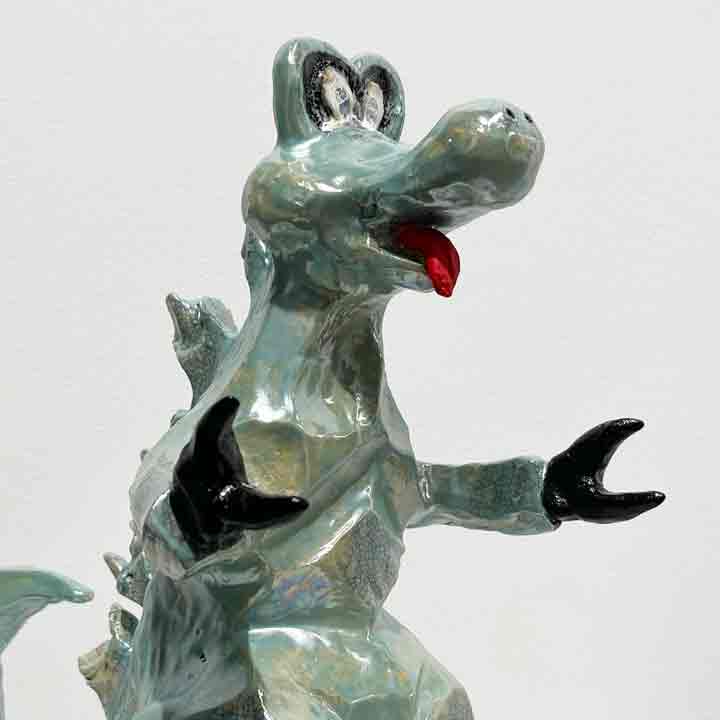 YOSHIRA
2023
Ceramic
H29×W16.5×D28.5cm
ARTWORK_3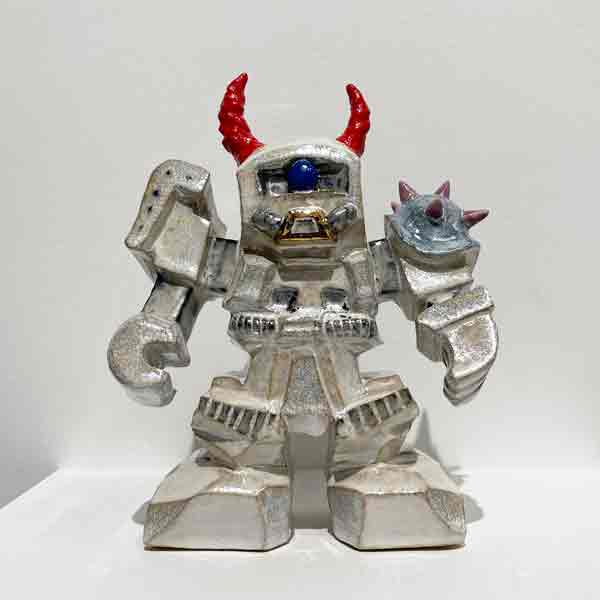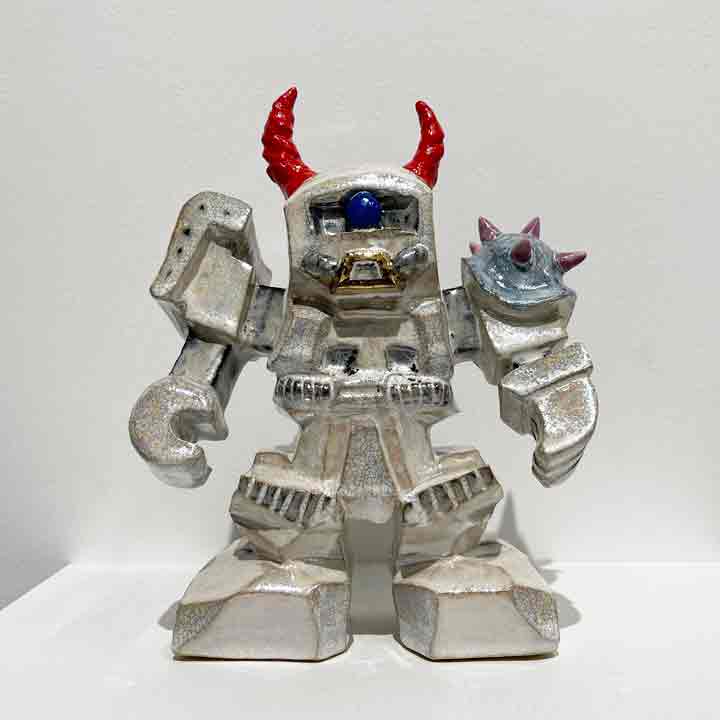 Guzo(ZC)
2023
Ceramic
H23 × W16.5×D7 cm
ARTWORK_4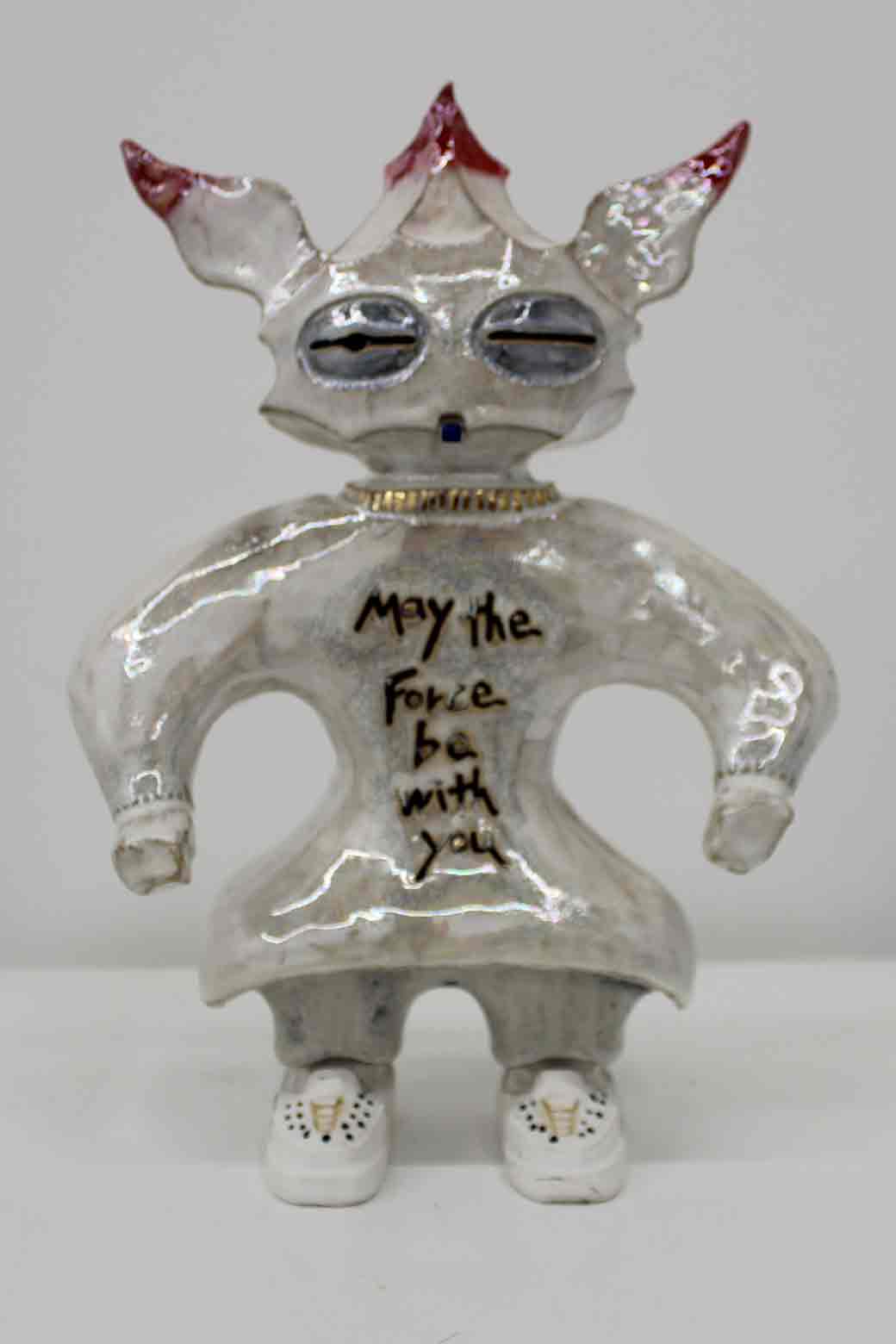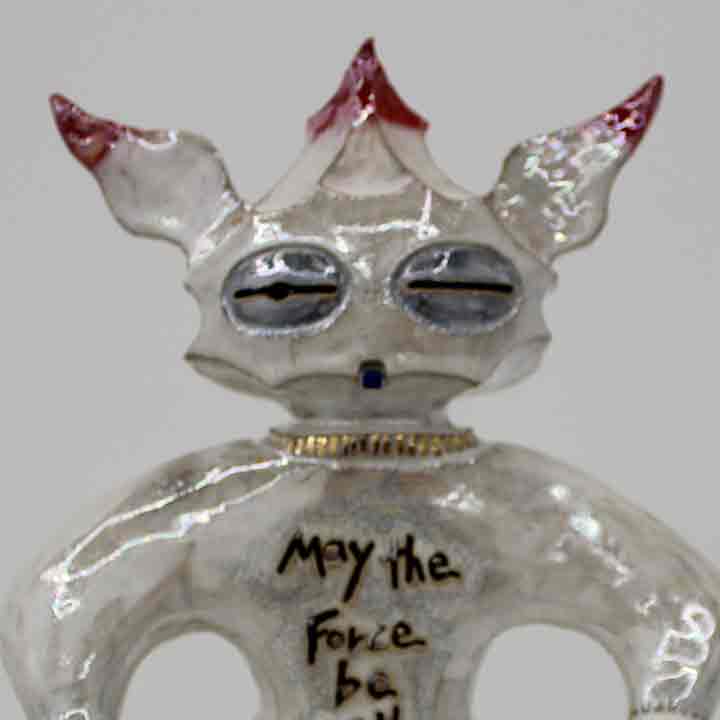 Force1 Dogu
2023
Ceramic
H29 × W20×D8 cm
ARTWORK_5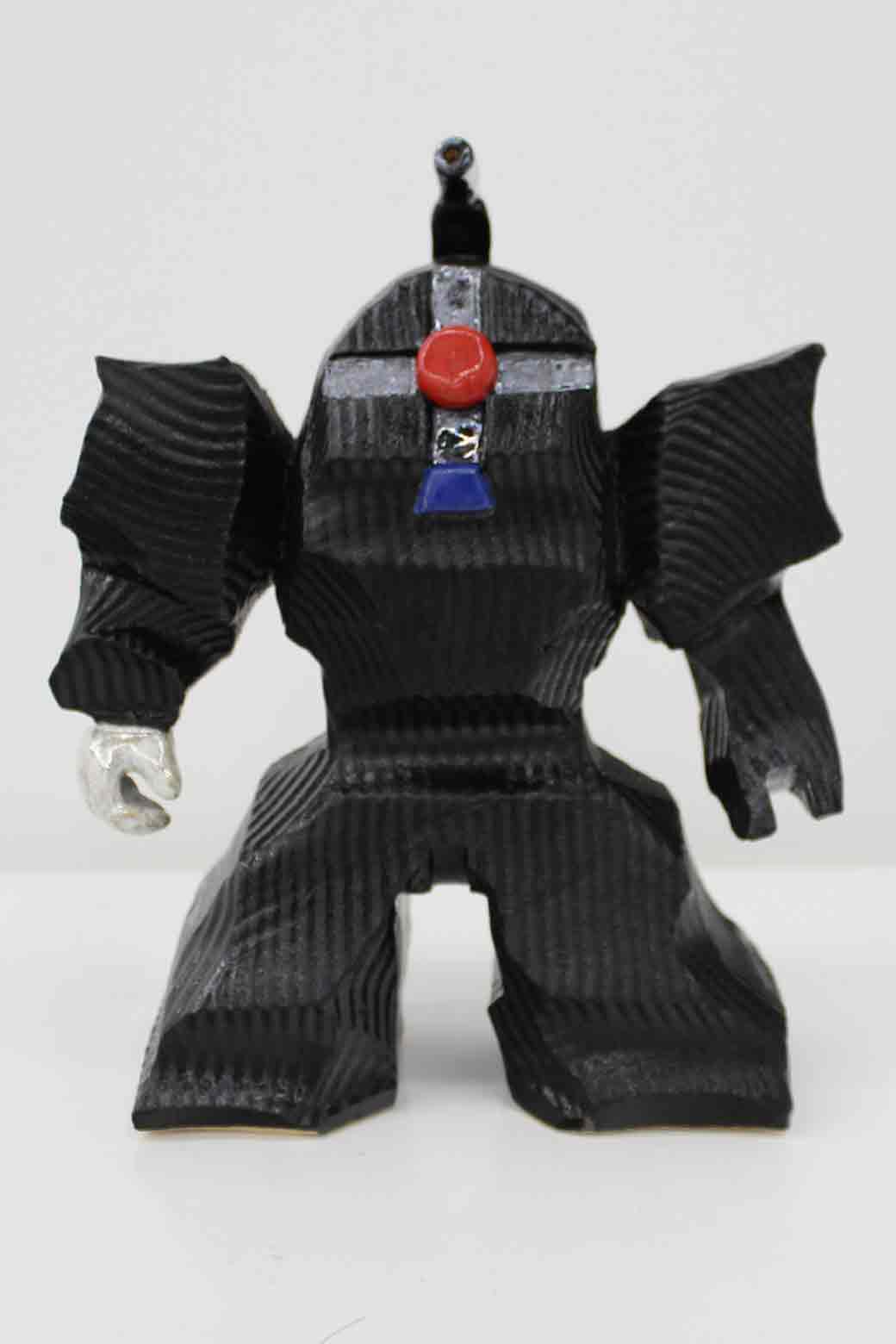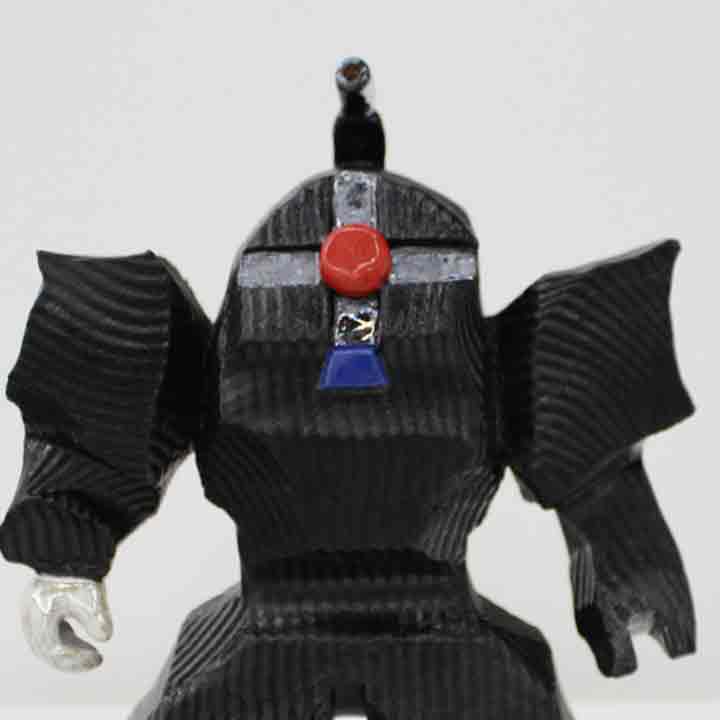 Guzo(ZB)
2023
Ceramic
H21 × W16×D8 cm
PROFILE
Born in 1980, at Saitama in Japan.
2004 Graduated from ToyoUniversity Economics Department of international economics.
2006 Graduated from Kyoto Prefectural Ceramic Technical Institute.
He was selected for Kobe Biennale Modern Ceramic Competition in 2009.
He tried figurative expression with various approaches and techniques with different materials.
Focusing on idol art that changes with the times, he creates works using a technique that combines ceramics and contemporary manga and anime characters.
He also examines the connection between contemporary art and society.
2013,2014,2021 Artist in residence at The Shigaraki Ceramic Cultural Park.
In addition to solo exhibitions in Tokyo and Osaka and Taipei, he has participated in art fairs in Beijing, Hong Kong, Korea, Taipei, and New York.
He has been highly acclaimed for his unique forms, which are based on his own sensibilities and methods.
【Awards 】
| | |
| --- | --- |
| 2009 | Kobe Biennale Modern Ceramic Competition |
| 2013 | Artist in residence at The Shigaraki Ceramic Cultural Park |
| 2014 | Artist in residence at The Shigaraki Ceramic Cultural Park |
| 2021 | Artist in residence at The Shigaraki Ceramic Cultural Park |
EXIHIBITIONS
【 Solo exhibiion 】
| | |
| --- | --- |
| 2023 | Shinjyuku Takashimaya department store Art Gallery (Tokyo,Japan) |
| 2022 | kiyoshi art space (Tokyo,Japan) |
| 2021 | FOMO (Taipei) |
| 2020 | kiyoshi art space (Tokyo,Japan) |
| 2020 | Shinjyuku Takashimaya department store Art Gallery (Tokyo,Japan) |
| 2019 | kiyoshi art space (Tokyo,Japan) |
| 2019 | Hanshin umeda department store art gallery (Osaka,Japan) |
| 2018 | kiyoshi art space (Tokyo,Japan) |
| 2018 | Shinjyuku Takashimaya department store Art Gallery (Tokyo,Japan) |
| 2017 | Sogo omiya department store art gallery (Saitama,Japan) |
| 2016 | Seibu tokorozawa department store art gallery (Saitama,Japan) |
| 2016 | Gallery seyring (Tokyo,Japan) |
| 2014 | Kyoto Takashimaya department store Art Salon (Kyoto,Japan) |
| 2013 | Utsuwa〇▢ (Tokyo,Japan) |
| 2013 | Ginza Mitsukoshi department store 8F gallery (Tokyo,Japan) |
| 2012 | Shibuya Seibu department store Gift Gallery (Tokyo,Japan) |
| 2012 | galerie H (Tokyo,Japan) |
| 2011 | Kyoto Takashimaya department store Art Salon (Kyoto,Japan) |
【 Group exhibition 】
| | |
| --- | --- |
| 2023 | 『GROUND ECHOES』 / MU GALLERY (Tokyo,Japan) |
| 2019 | FOMO(Taipei) |
| 2019 | roppongi hills A/D gallery(Tokyo,Japan) |
| 2018 | Arti arki gallery (Icheon,Korea) |
| 2018 | hpgrp gallery (Tokyo,Japan) |
| 2017 | Shinjyuku Takashimaya department store Art Gallery (Tokyo,Japan) |
| 2016 | Shinjyuku Takashimaya department store Art Gallery (Tokyo,Japan) |
| 2015 | Shinjyuku Takashimaya department store Art Gallery (Tokyo,Japan) |
| 2015 | Shibuya Seibu department store Art Salon (Tokyo,Japan) |
| 2014 | Shibuya Seibu department store Art Salon (Tokyo,Japan) |
| 2014 | Sokyo Gallery (Kyoto,Japan) |
| 2013 | Ikebukuro Seibu department store Art Gallery (Tokyo,Japan) |
| 2013 | Shibuya Seibu department store Art Salon (Tokyo,Japan) |
| 2013 | GORA KADAN (Hakone,Japan) |
| 2013 | Shinjuku Isetan department store Art Salon(Tokyo,Japan) |
| 2013 | Shibuya Hikarie 8F(Tokyo,Japan) |
| 2012 | Ebisu Mitsukoshi department store (Tokyo,Japan) |
| 2012 | Shibuya Seibu department store Art Salon (Tokyo,Japan) |
【 Art Fair 】
| | |
| --- | --- |
| 2023 | Art Fair Tokyo2023 |
| 2022 | Art Taipei2022 |
| 2022 | Art Taichung2022 |
| 2022 | Art stage Osaka2022 |
| 2022 | Art Fair Tokyo2022 |
| 2021 | Art Fair Tokyo2021 |
| 2019 | Art beijing2019 |
| 2019 | Art Fair Tokyo2029 |
| 2017 | collective design fair (NY) |
| 2017 | Harbour art fair (Hong Kong) |
| 2015 | Art Busan (Korea) |
| 2014 | Daegu art fair (korea) |
| 2013 | Art Fair Ultra (Tokyo) |
| 2013 | Art Marche Kobe |
| 2013 | Tokyo crazy kawaii (Paris) |
| 2013 | Milano Fouri Salone (Italy) |
| 2012 | Art Kyoto |
OTHERS
【Collection】
Fairmont Jakarta (Indonesia)