SHETA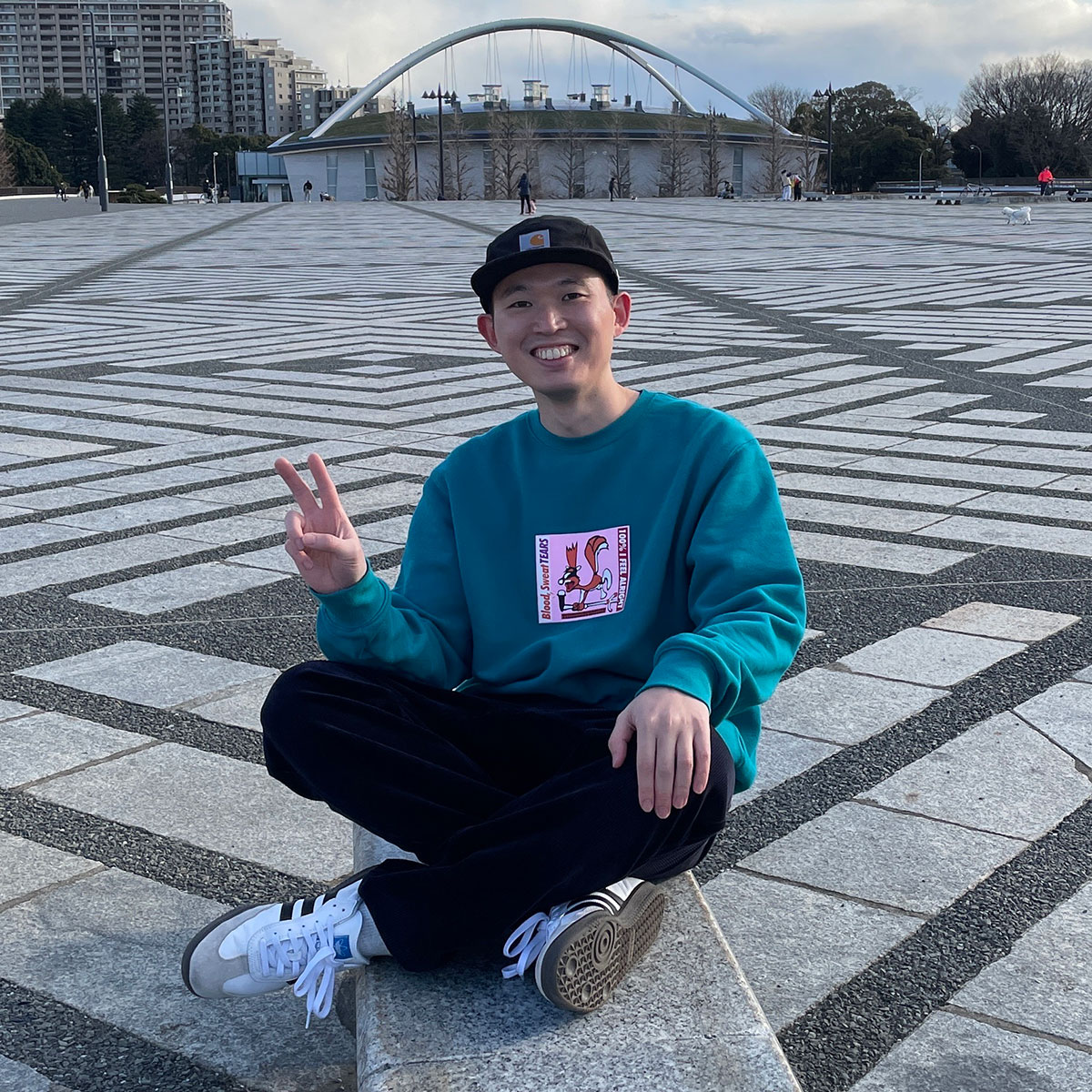 ARTWORKS
ARTWORK_1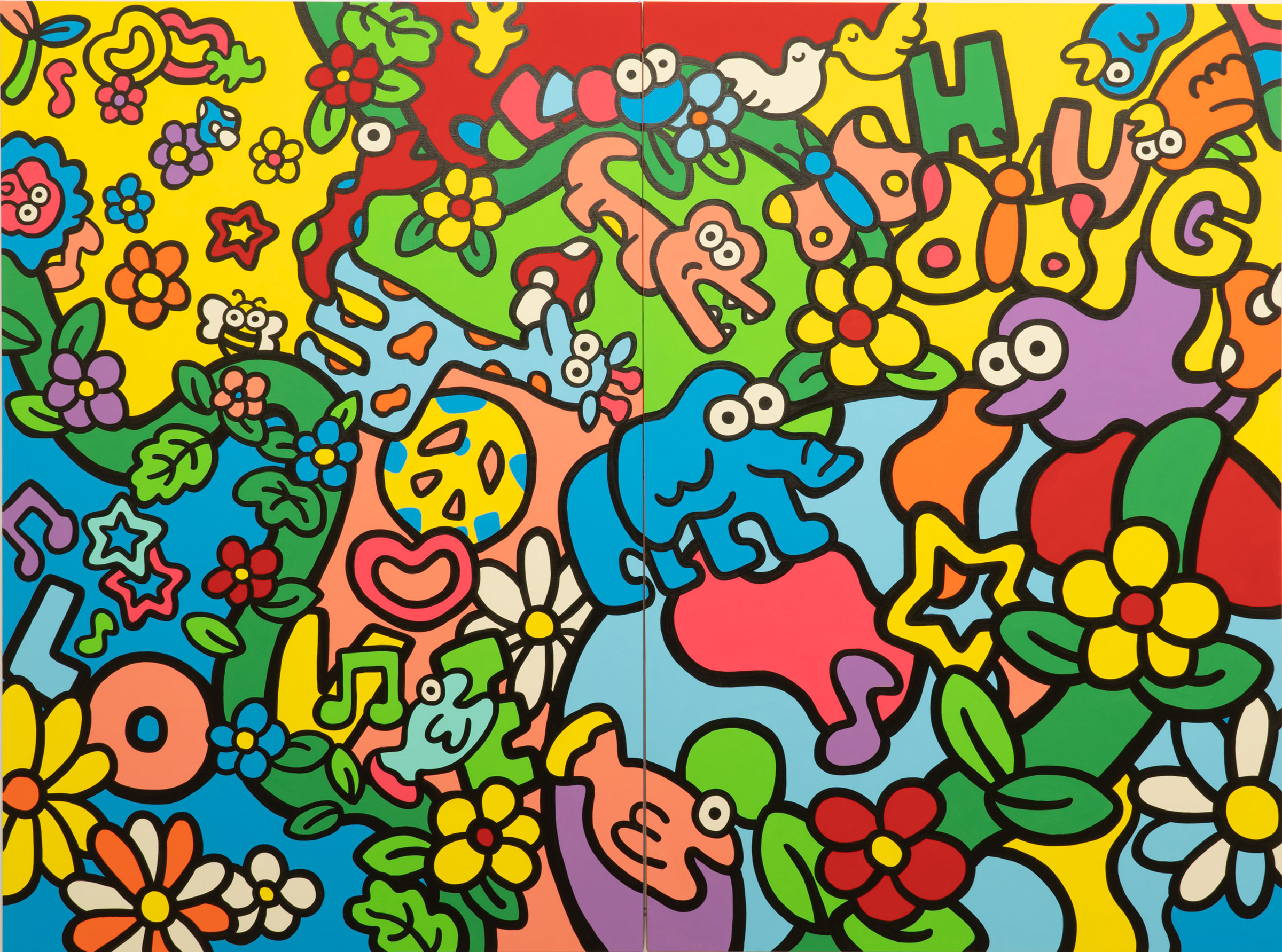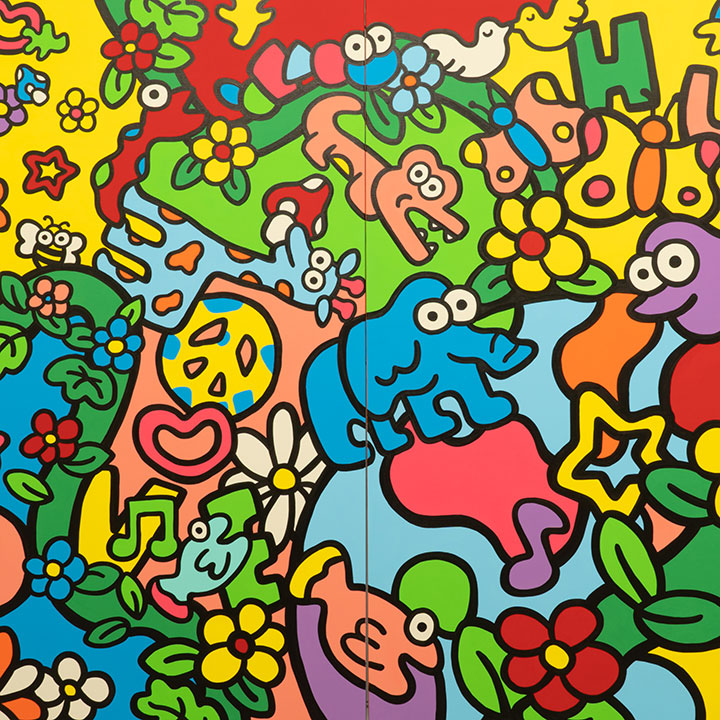 Peace Parade
2021
Acrylic on canvas
H194 × W260 cm
ARTWORK_2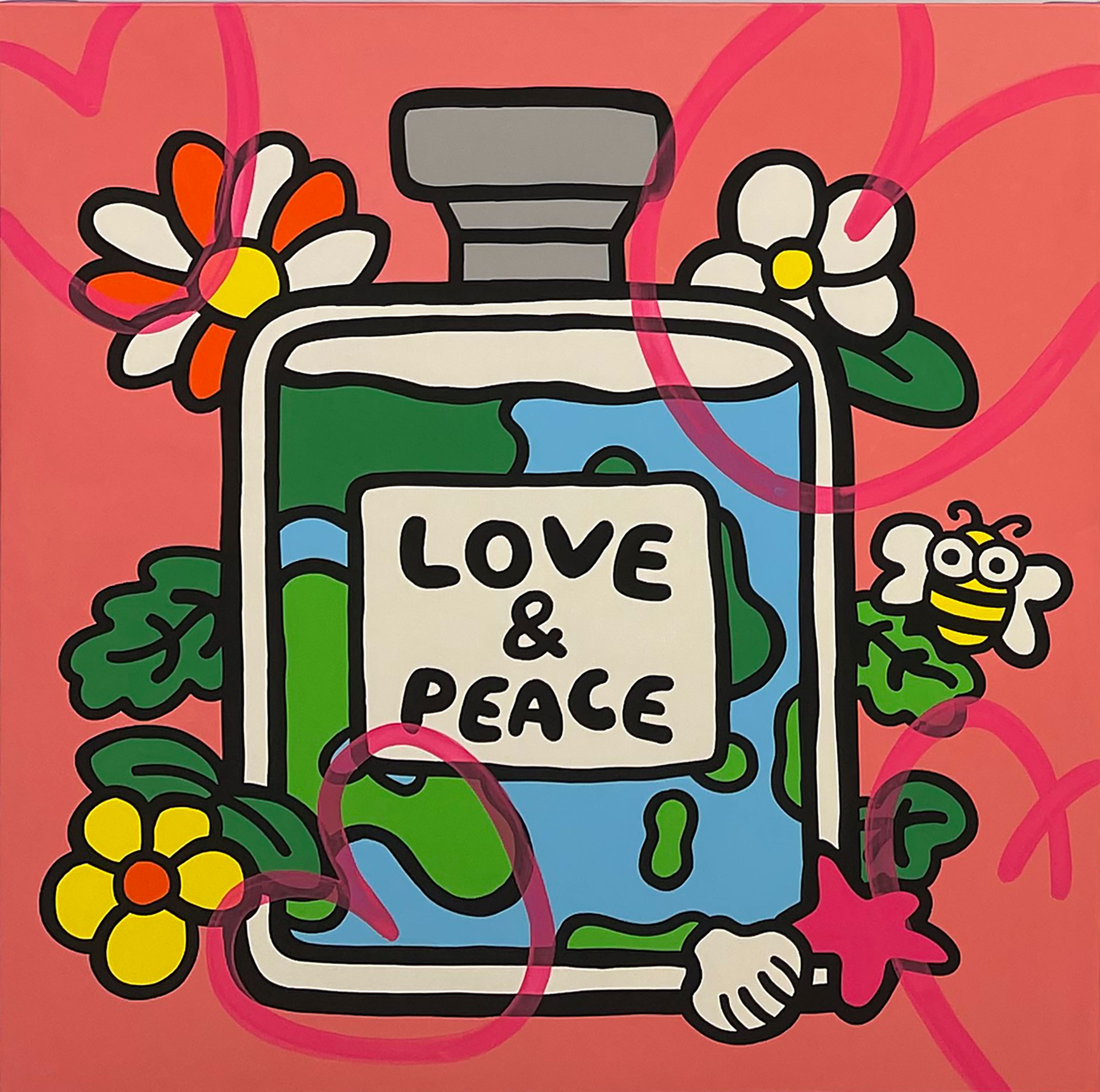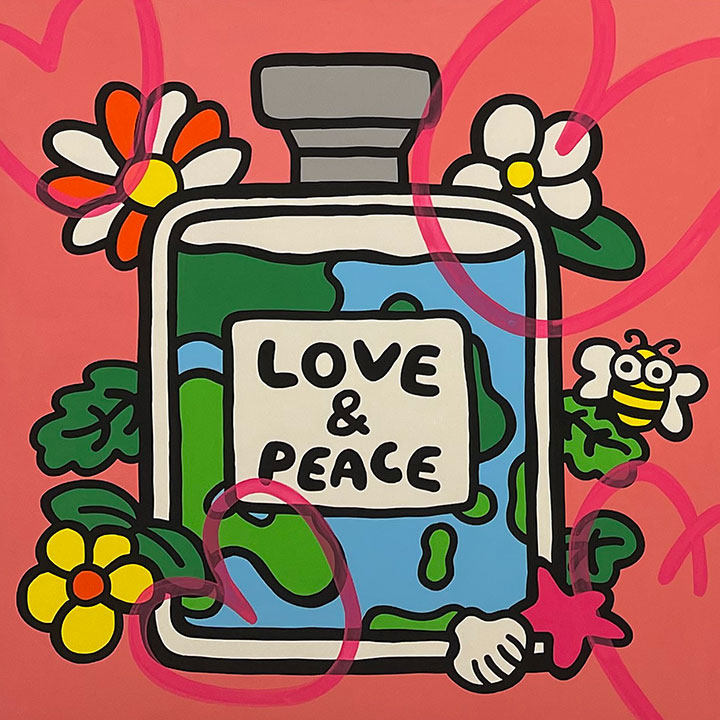 Natural Scent
2021
Acrylic on canvas
H91 × W91 cm
ARTWORK_3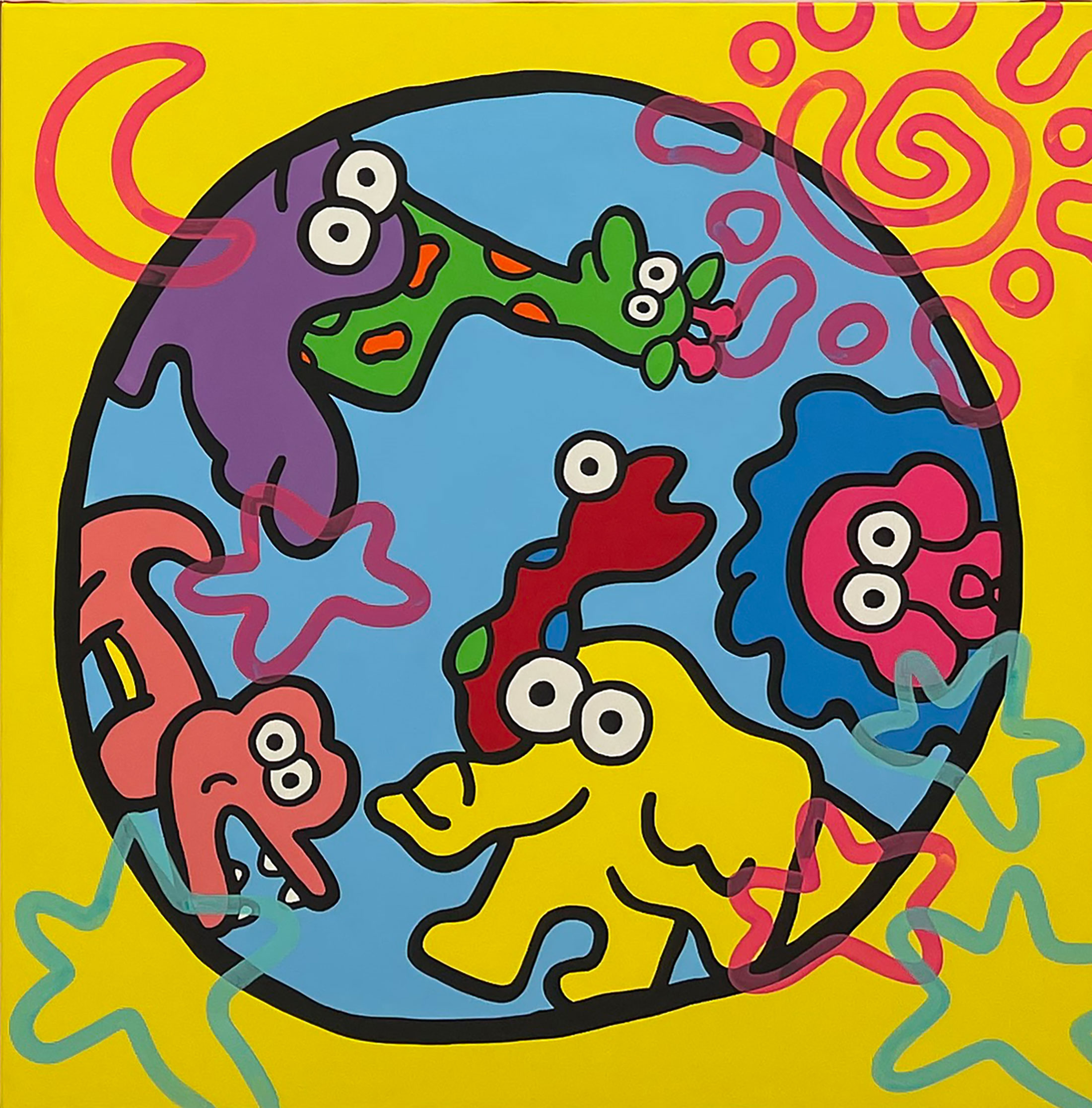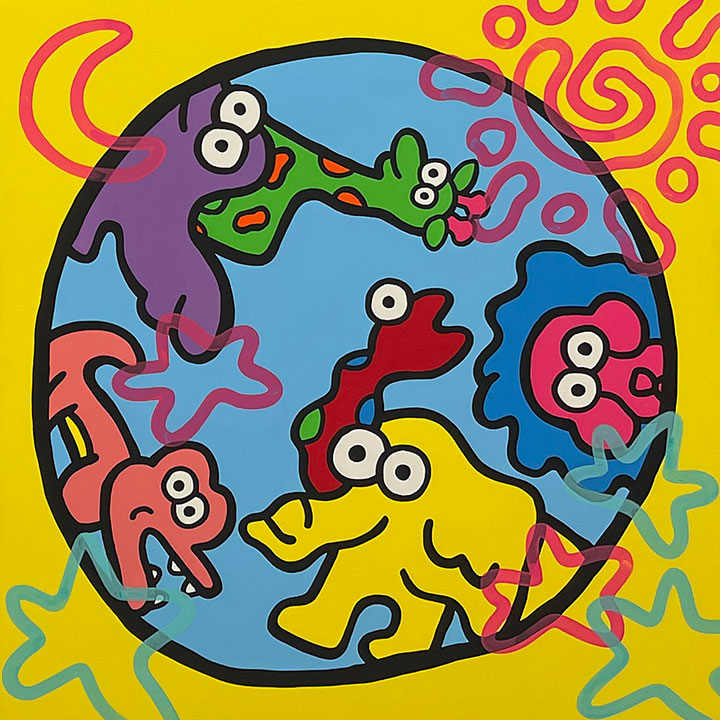 Dancing with
2021
Acrylic on canvas
H91 × W91 cm
ARTWORK_4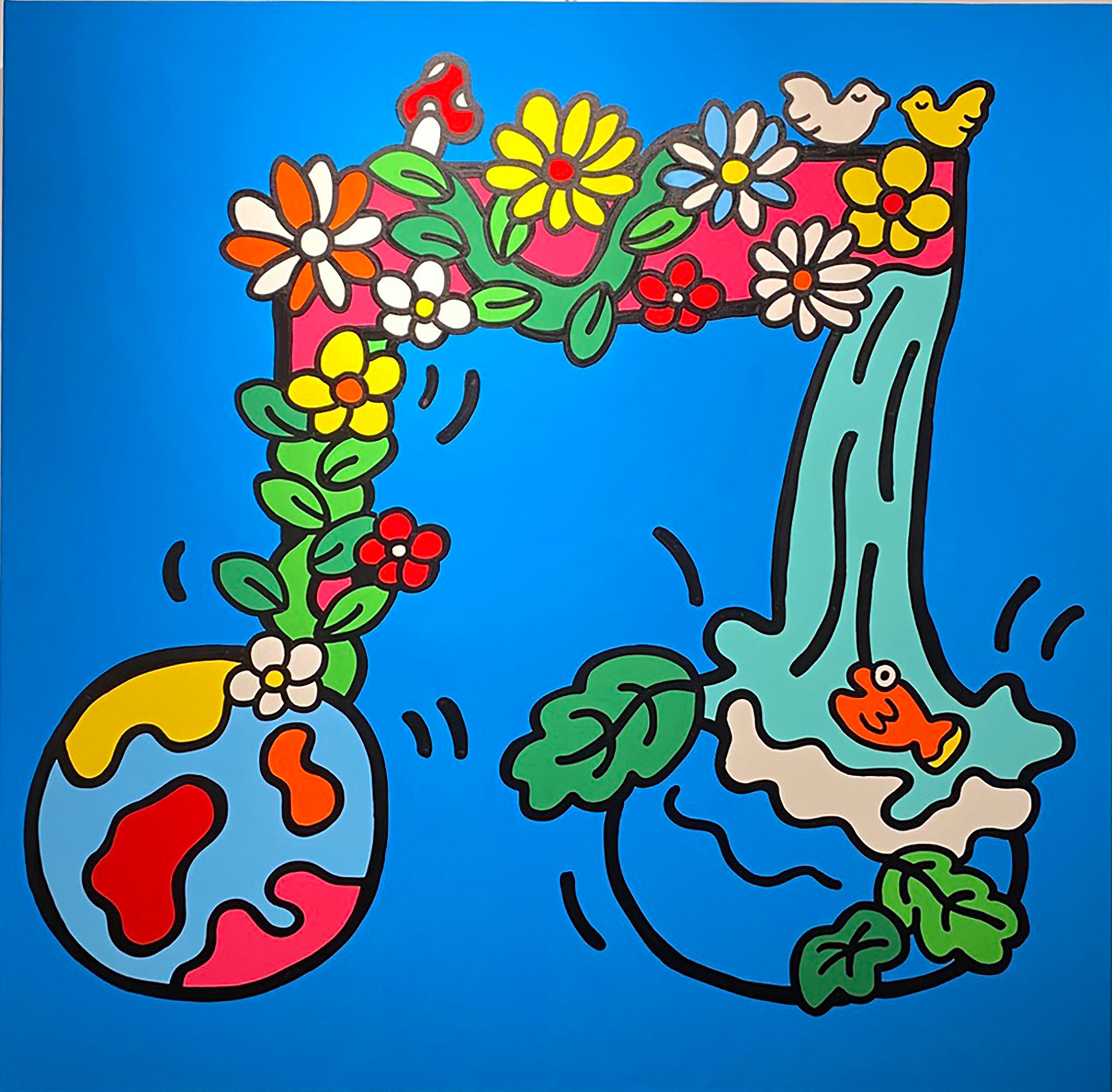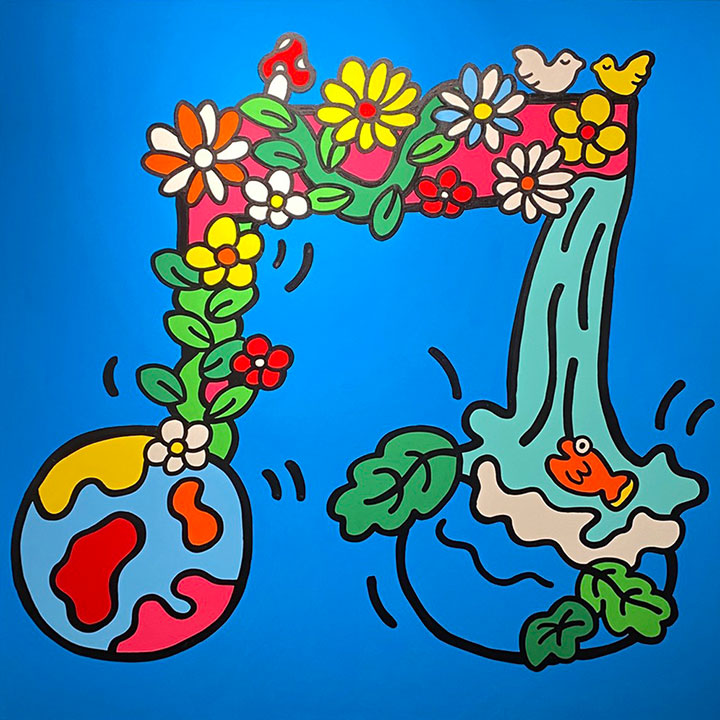 Can you Hear Me?
2021
Acrylic on canvas
H91 × W91 cm
ARTWORK_5
LET'S PARTY
2022
Acrylic on canvas
H112 × W162 cm
ARTWORK_6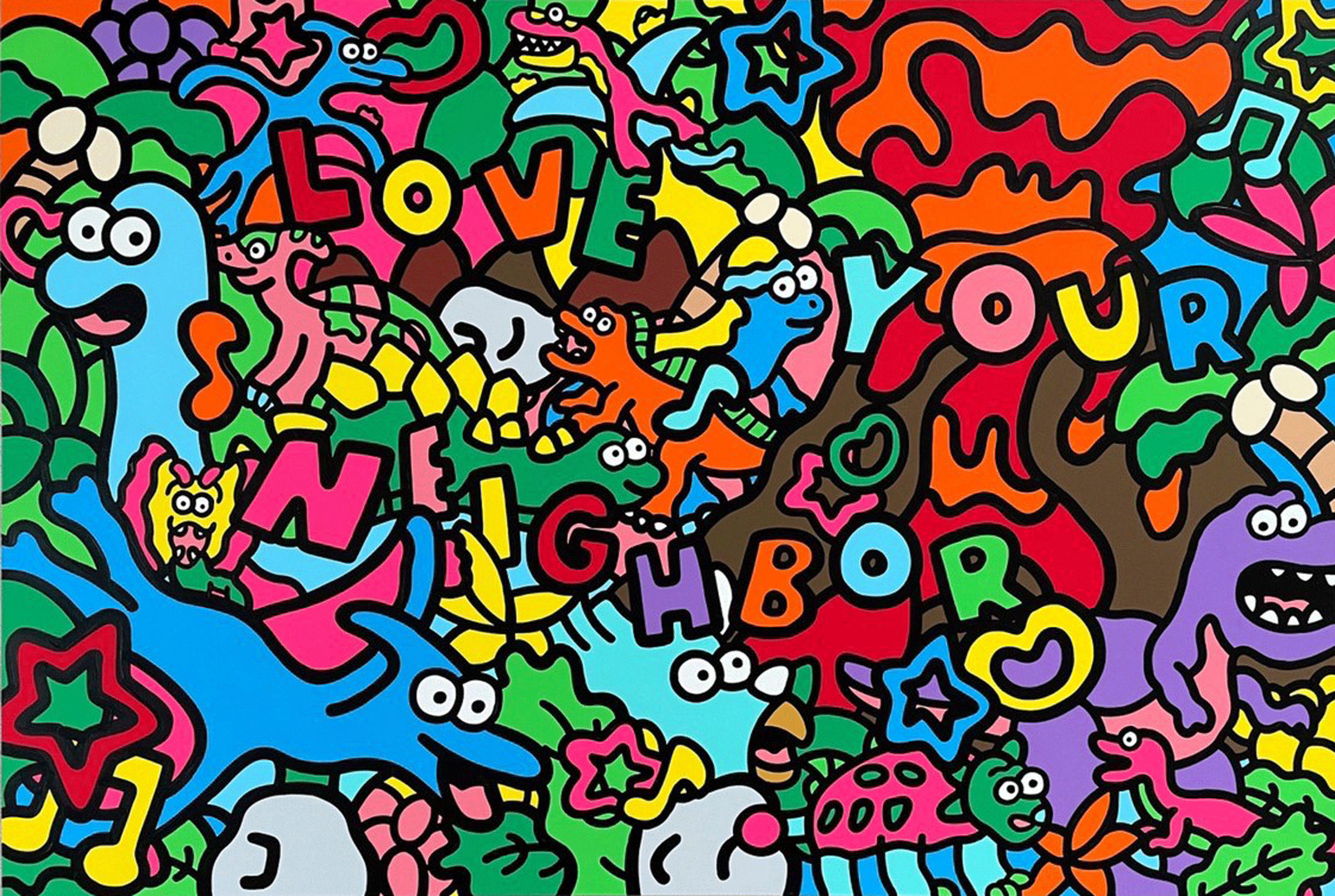 LOVE DINOSAURS WORLD
2022
Acrylic on canvas
H97 × W145.5 cm
PROFILE
SHETA is from Shonan area, in Japan.
The main theme of his paintings is LOVE & PEACE!
His artworks are full of familiarity and humor, expressed with vivid colors and bold, strong lines.
His artworks include collaborations with le coq sportif, COACH, STAR WARS, CD covers and goods for
musicians, and mural painting.

【 Main Artworks 】
COACH, STAR WARS, Kimpton Shinjuku Tokyo, EARTHMANS HOTELS, le coq sportif, FILA, KIEHL's BULK HOMME, RIP SLYME, TACO BELL, Iwamoto-ji, a Chisan Shingon temple (Temple 37 on the Shikoku 88 temple pilgrimage) in Shimanto, Kōchi Prefecture, SAKURA SABO tokaido sekijuku in Mie prefecture, and more.
EXIHIBITIONS
【 Solo exhibition 】
| | |
| --- | --- |
| 2023.04 | 『FOREVER LOVE-THE SABOTEN BE WITH YOU-』/ MU GALLERY |
| 2022.07 | 『Love it』/SOGO YOKOHAMA |
| 2022.04 | 『N.E.R.D』 / MU GALLERY |
| 2022.03 | ART FAIR TOKYO 2022『World is Friends』 / MU GALLERY |
| 2021.10 | 『Love it』 / MDP GALLERY |
| 2021.03 | First solo exhibition『YELL』 / BPM TOKYO |

【 Group exhibition 】
| | |
| --- | --- |
| 2021.11 | 『WHAT CAFE CREST EXHIBITION-Diversity-』 / WHAT CAFE |
| 2021.08 | Two-person exhibition『LOVE EARTH &POWER』 / MU GALLERY |
| 2021.05 | 『FLOWER EXHIBITION』 / between the arts gallery |
【 Art Fair 】 
| | |
| --- | --- |
| 2023.05 | ART BUSAN2023 |
| 2023.03 | ART CENTRAL2023 |
| 2023.03 | Art Fair Tokyo2023 |
| 2022.11 | ART021 SHANGHAI 2022 |
| 2022.09 | Art Fair Asia Fukuoka2022 |
| 2022.06 | Art Stage Osaka2022 |
| 2022.03 | Art Fair Tokyo2022 |