Saki Matsumura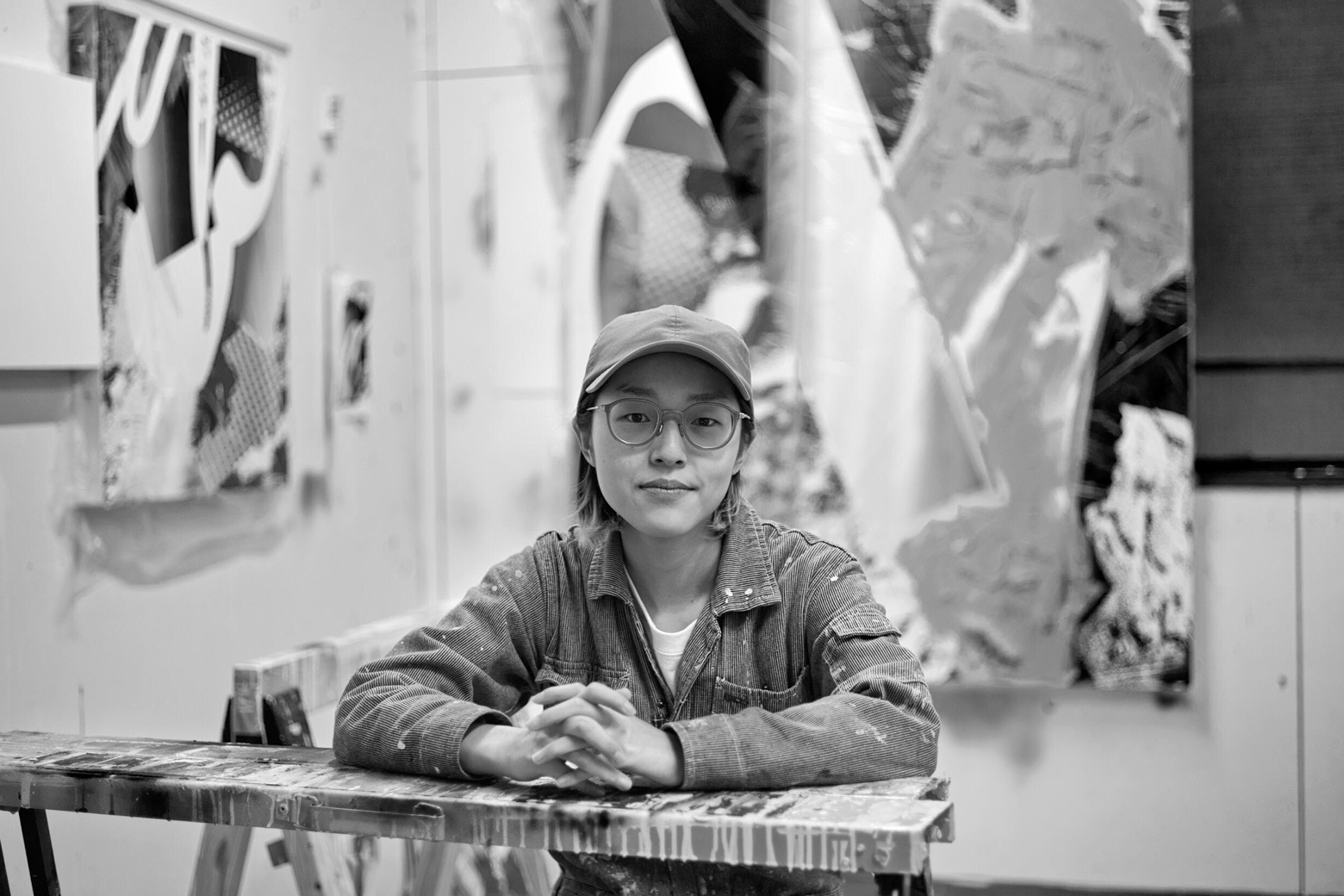 ARTWORKS
ARTWORK_1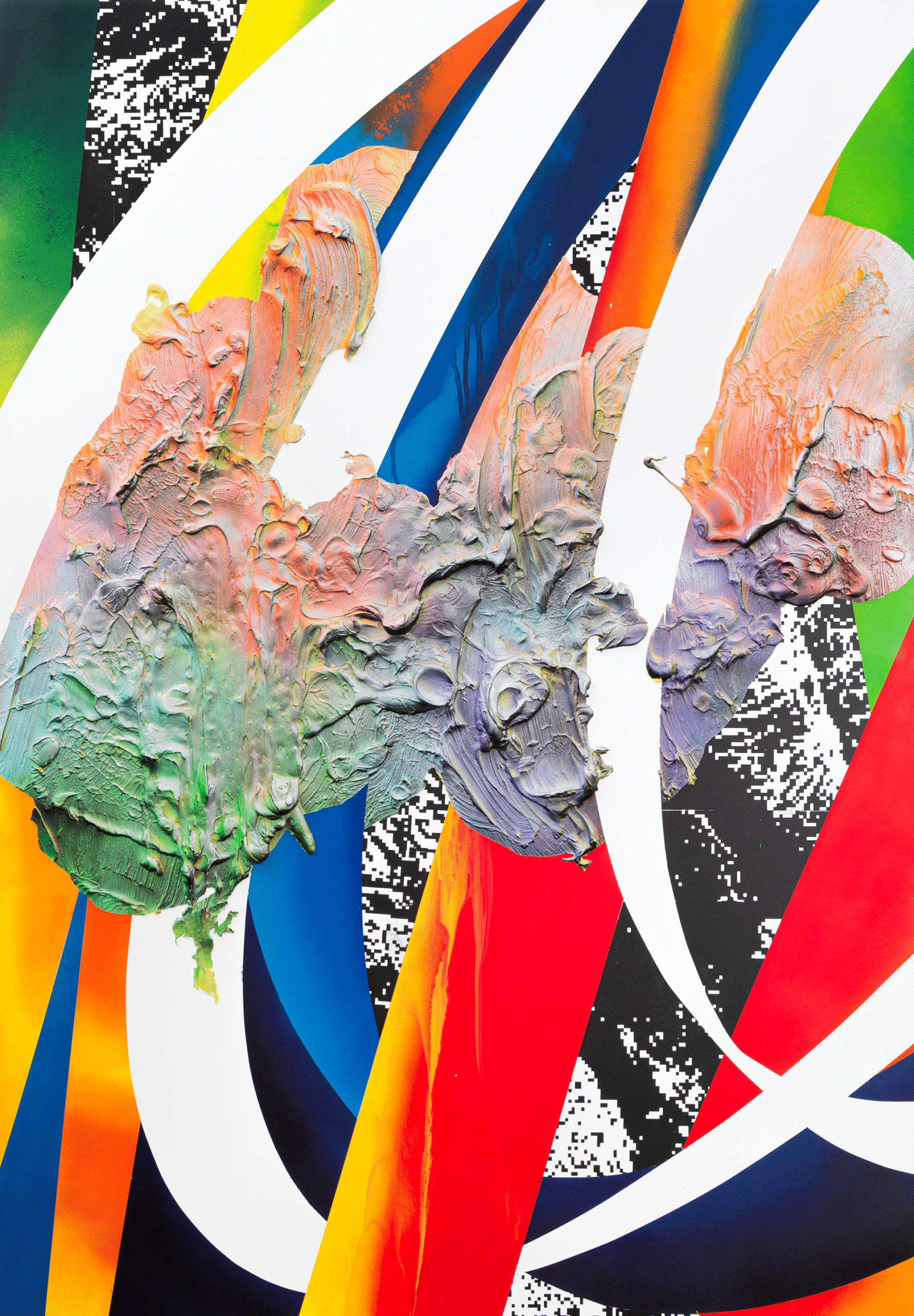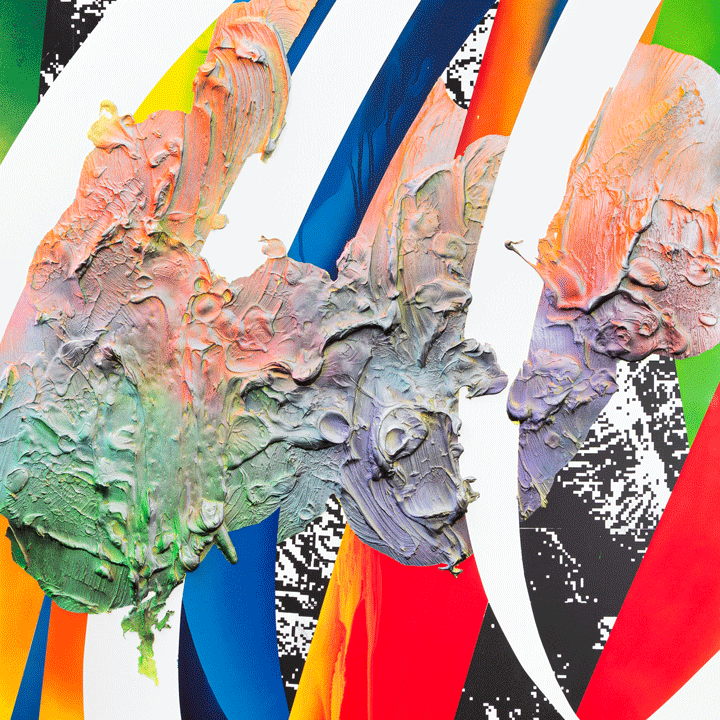 FORM-vortex3
2022
Acrylic on panel
H162 × W112 cm
ARTWORK_2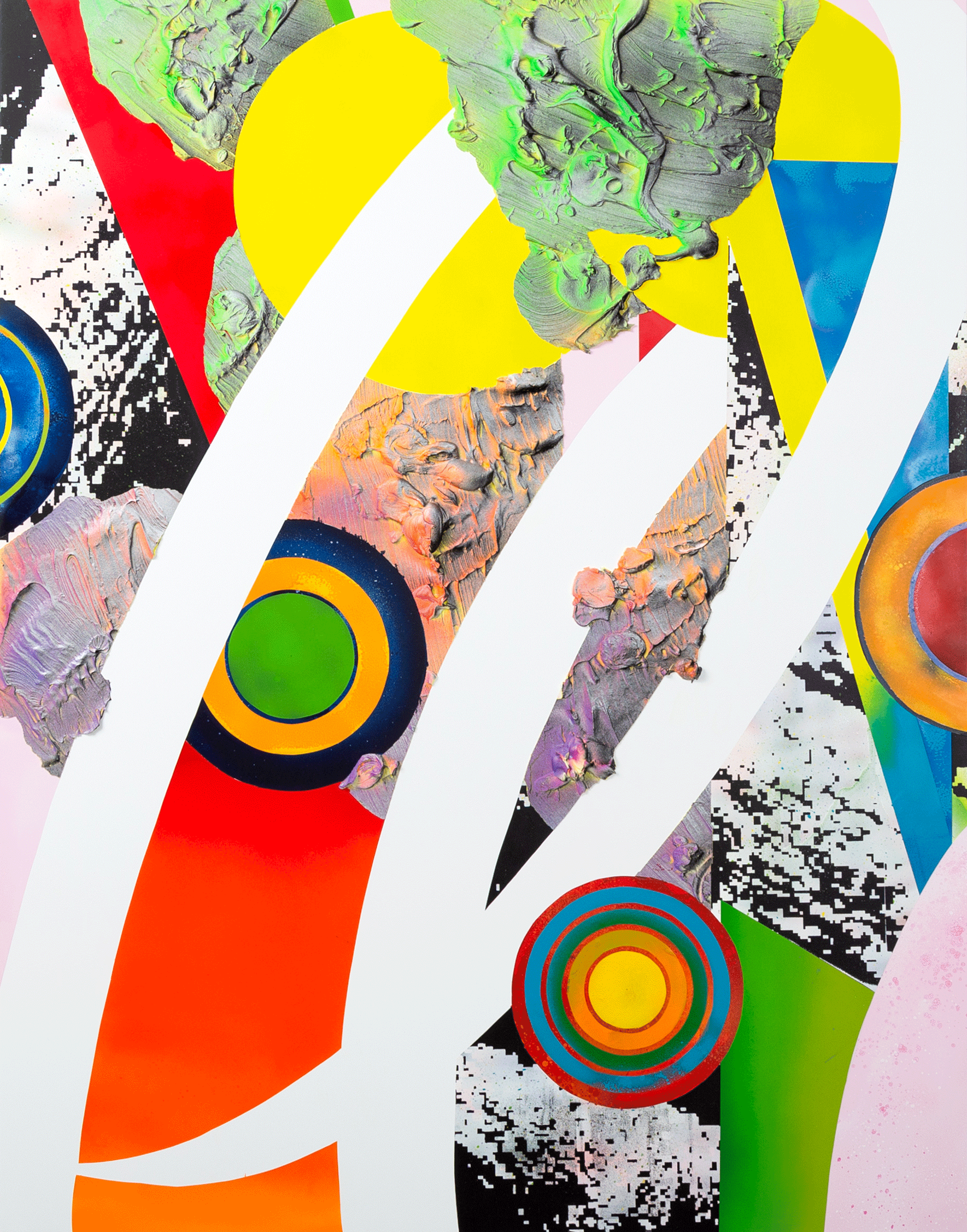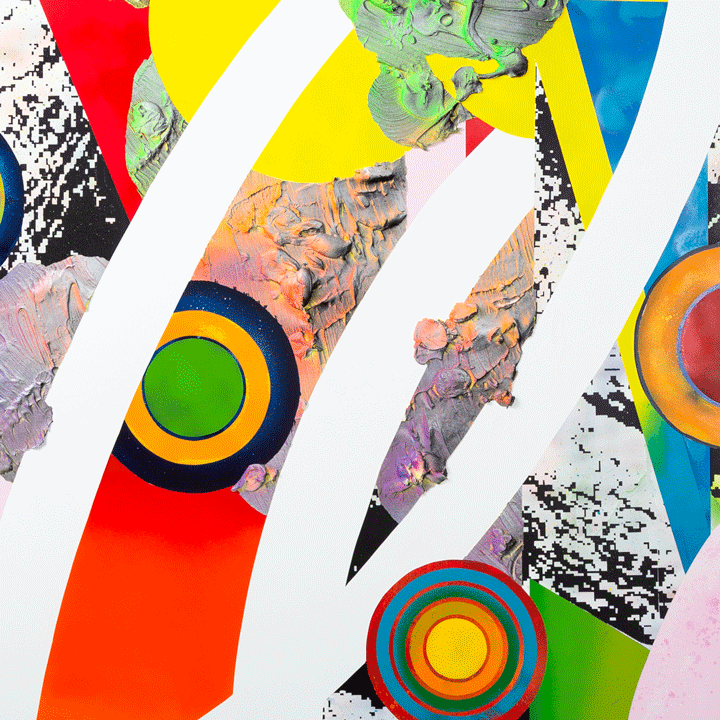 FORM-eyespots
2022
Acrylic on panel
H116.7 × W91 cm
ARTWORK_3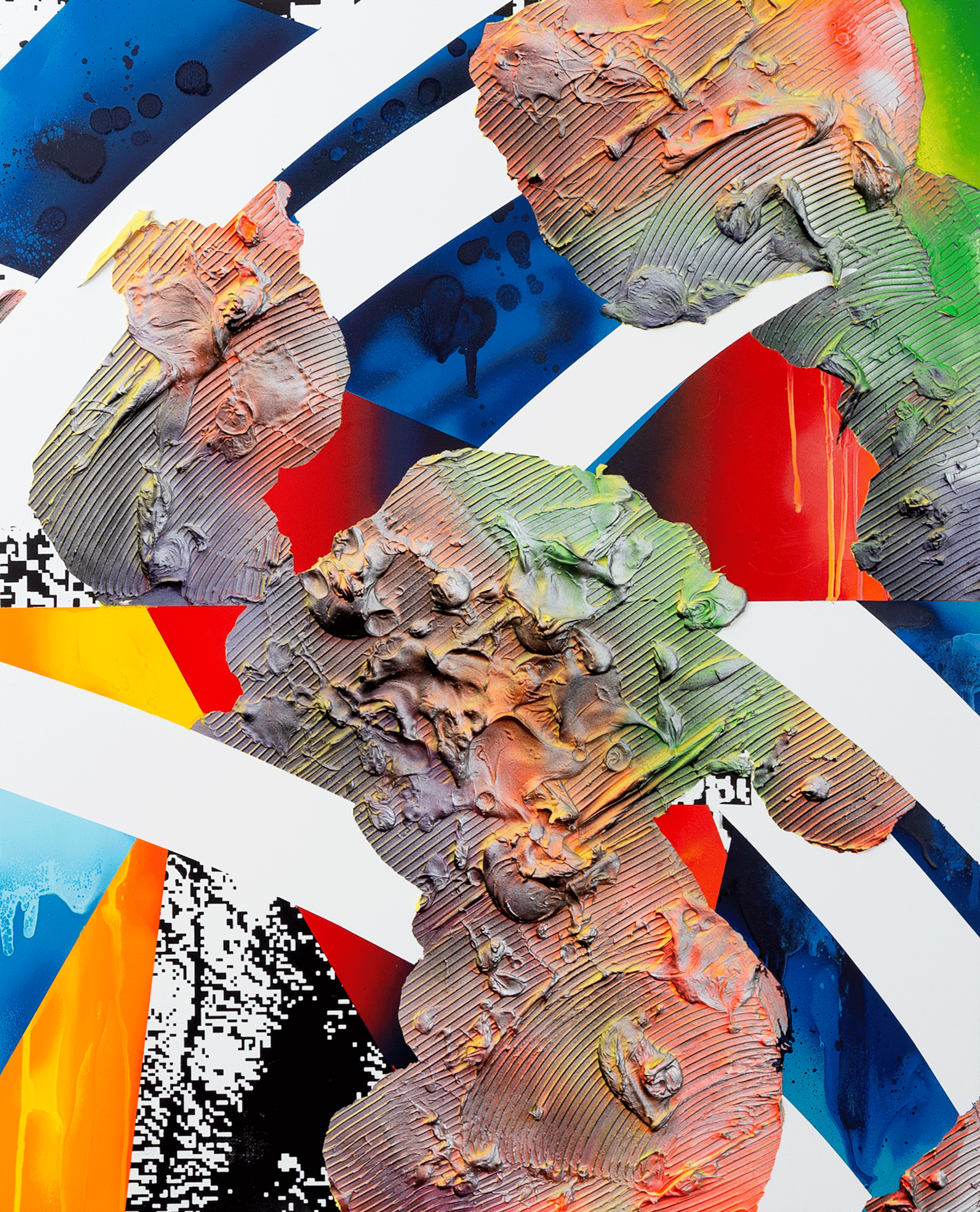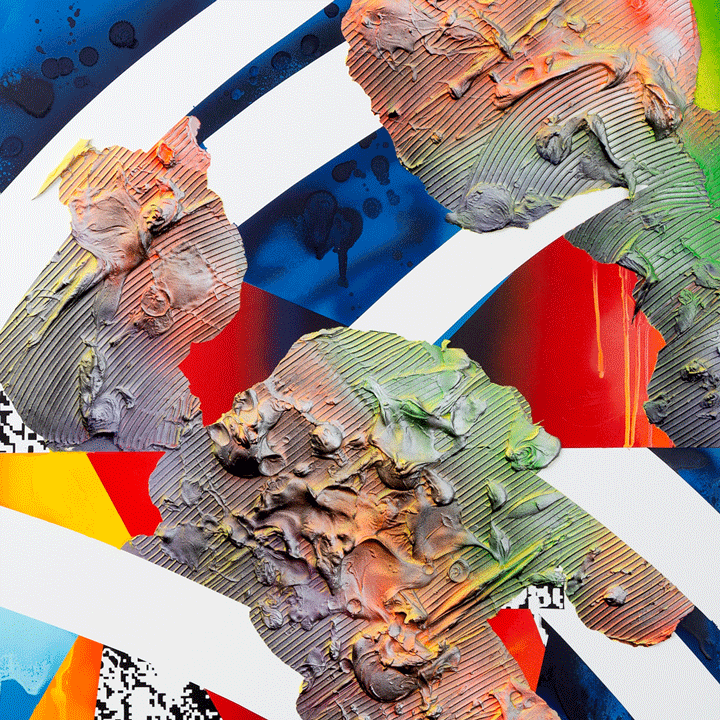 combination-vortex4
2022
Acrylic on panel
H91 × W72.7 cm
ARTWORK_4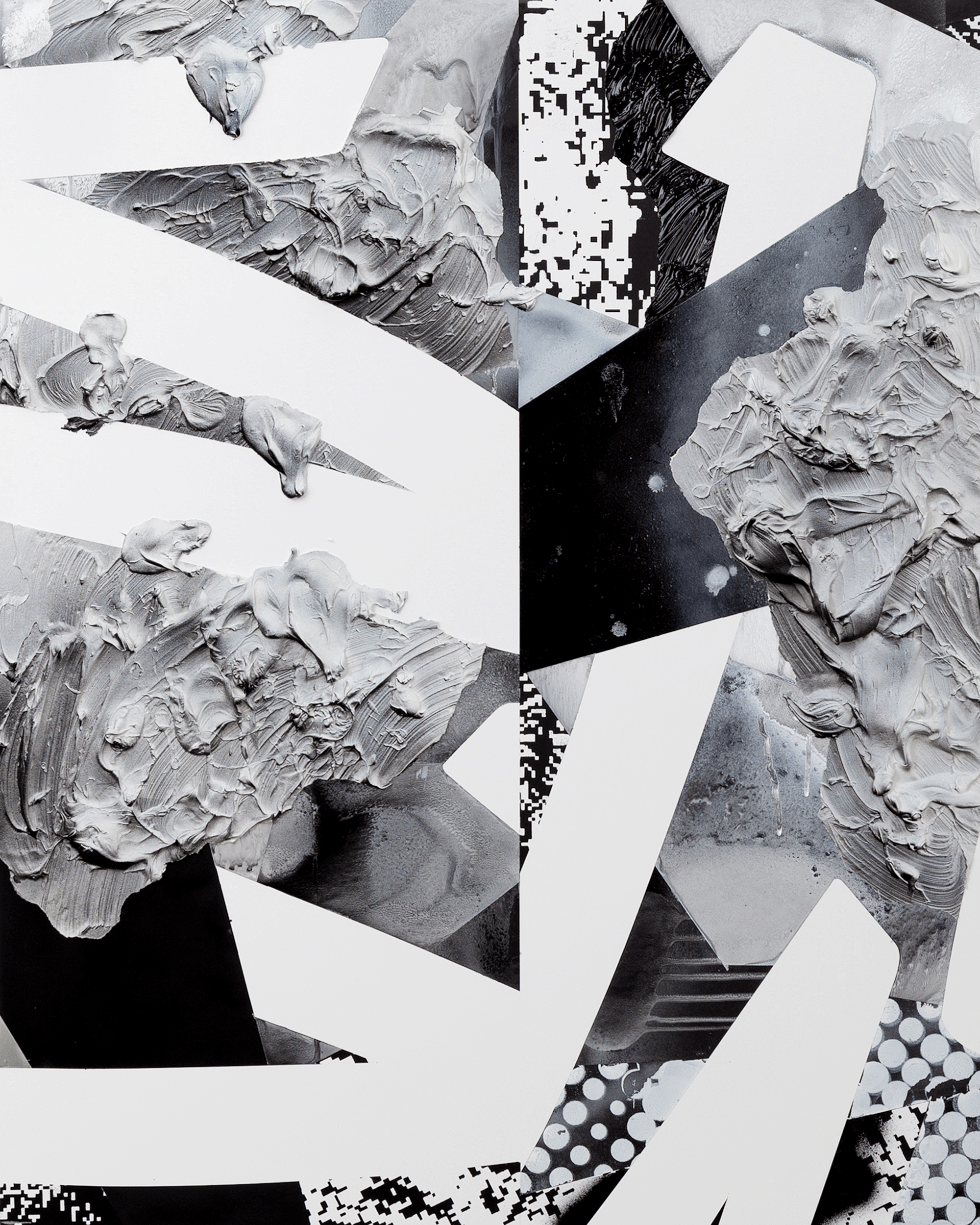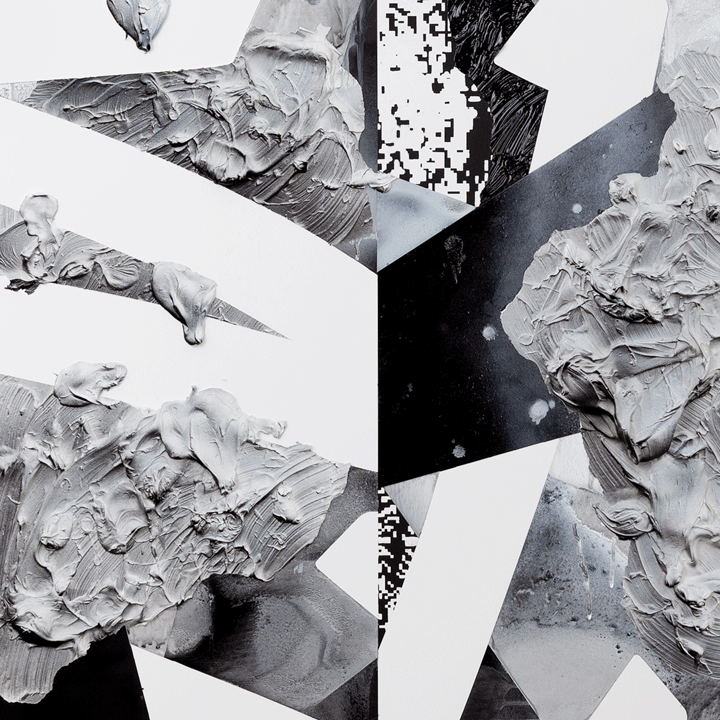 combination-gathering22
2022
Acrylic on panel
H91 × W72.7 cm
ARTWORK_5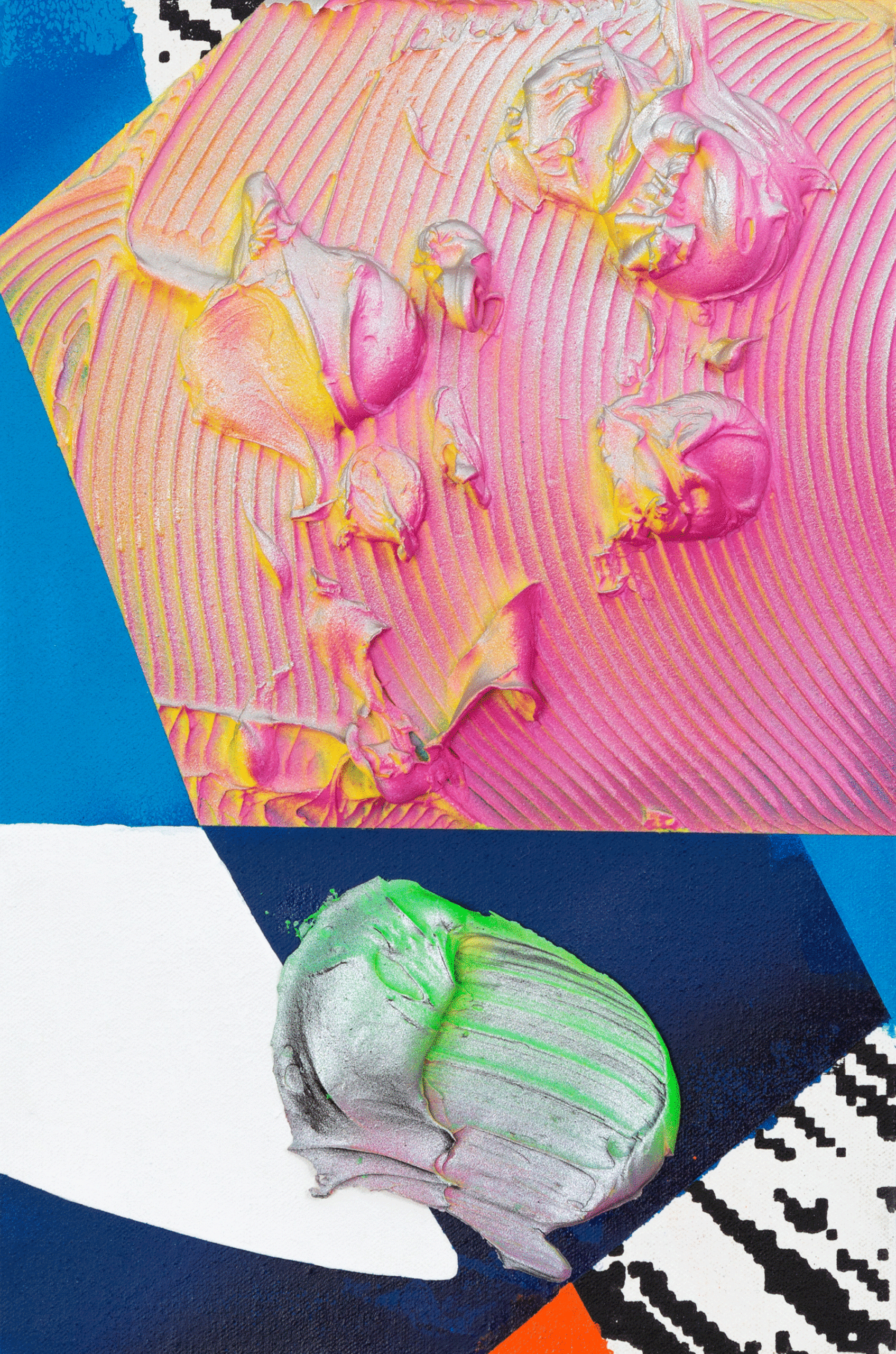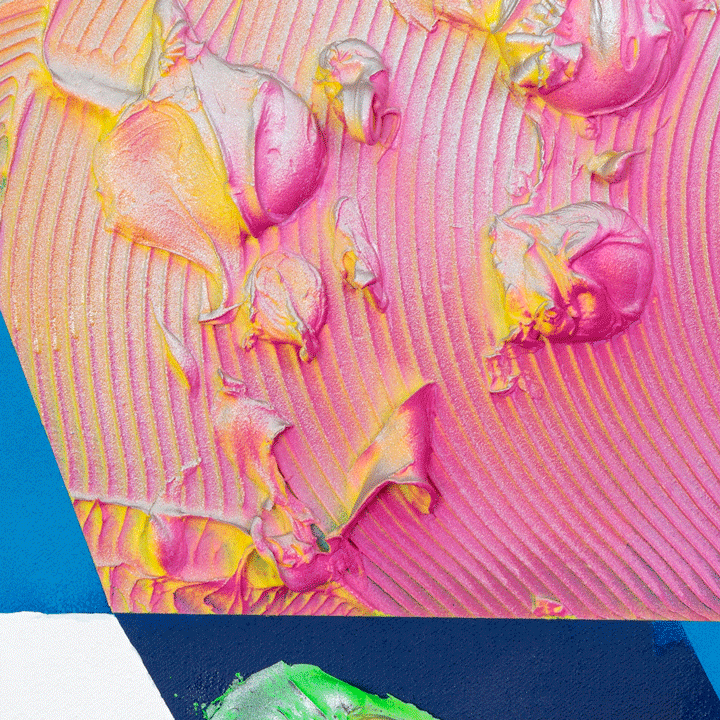 cut 5
2022
Acrylic on panel
H33.3 × W22 cm
ARTWORK_6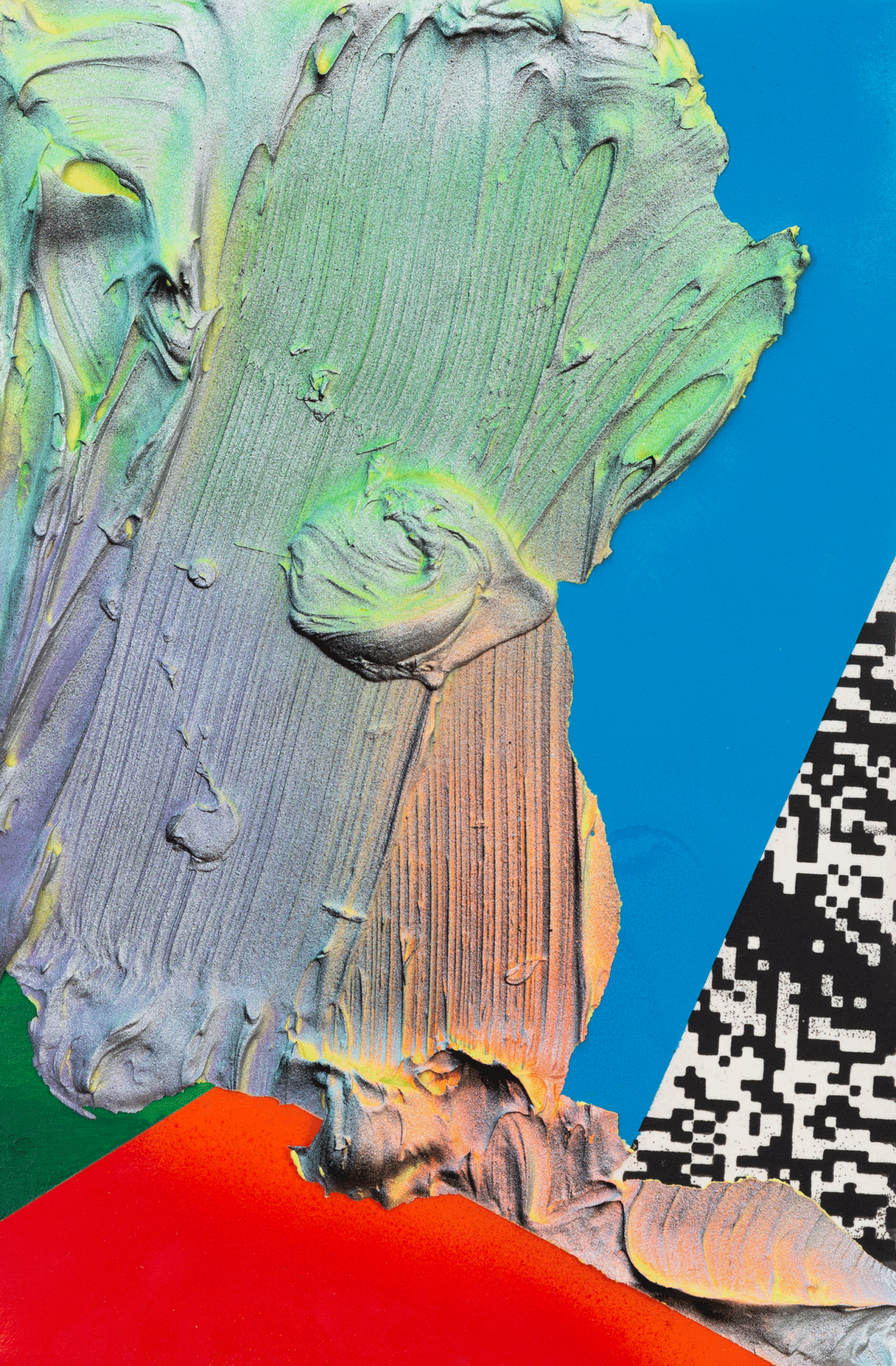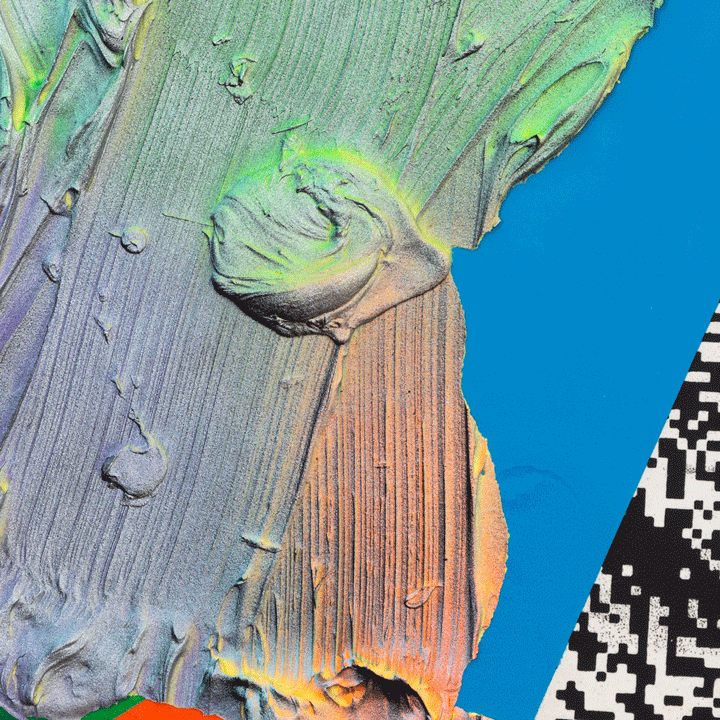 cut 6
2022
Acrylic on panel
H33.3 × W22 cm
PROFILE
Born in Nagano ,Japan in 1993, Lives in Kyoto.
Graduated from Kyoto University of Art and Design in 2017 .
She creates dynamic paintings by combining hard-edged color surfaces created by spraying and silkscreening with uneven surfaces covered with heavy layers of paint. The clash of different elements creates a strange harmony, and expands the imagination to new sensations.
Major solo exhibitions include "The eyes : They see" (DMOARTS/2019) and "- see sew scene -ARTISTS' FAIR KYOTO SATELLITE" (ygion/2021).
Major group exhibitions and art fairs include "Art Award Tokyo Marunouchi" (2017), "ARTISTS' FAIR KYOTO" (2018), and "DELTA Exhibition" (2021).
【STATEMENT】 
My motivation for painting is my interest in human perception and sensation.
Acrylic paint is the primary painting medium in my work.
I paint using a combination of multiple techniques, including hand-drawing, silk-screening, and stenciling. A snarky and inconsistent pictorial space is created.
By looking at the painted space as an illusion or distortion, we confirm our own perception.
It also expands our imagination of multidimensional landscapes and sensations that we cannot perceive in the real world.
I believe that imagination leads to an ever-changing perspective and relationship with the world around us.
【 Awards 】
| | |
| --- | --- |
| 2019 | 「UNKNOWN ASIA Art Exchange Osaka 2019」SponsorDPH Award、ExaminerBenny au Award |
| 2017 | 「Tokyo Wonder Seed2017」 Selected |
| 2017 | 「Turner Acrylic Gouache Biennale2017」 Selected |
| 2015 | 「Year 2014 Kyoto University of Art and Design Graduation Works Exhibition 」 Encouragement Award |
EXIHIBITIONS
【 Solo exhibition 】
| | |
| --- | --- |
| 2022 | 『Circle』 / LADGALLERY (Nagoya) |
| 2021 | 『Combinations』 / LADGALLERY (Nagoya) |
| 2021 | 『Saki Matsumura solo exhibition – see sew scene –ARTISTS' FAIR KYOTO SATELLITE 2021』 / ygion (Kyoto) |
| 2021 | 『Blue Bottle Coffee × SAKI MATSUMURA SHIBUYA – Many Faces, New Faces』 / Blue Bottle Coffee Shibuya Café (Tokyo) |
| 2020 | 『 Art&Patisserie Saki Matsumura exhibition』 /Intercontinental Osaka Patisserie STERESSED (Osaka) |
| 2019 | 『The eyes : They see』/ DMOARTS(Osaka) |
| 2019 | 『Ground and Figure』 / h.p.frace window gallery (Tokyo) |
| 2018 | 『SEEING THINGS』 / DMOARTS(Osaka) |
| 2017 | 『Over and over again』 / sundaycafe (Tokyo) |
| 2016 | 『Saki Matsumura solo exhibition』 / THE TERMINAL KYOTO(Kyoto) |
【 Group exhibition 】
| | |
| --- | --- |
| 2022 | 『MATERIALS』 / MU GALLERY (Tokyo) |
| 2022 | 『SOU~SONATA~6 Artists』 / Shinjyuku Isetan Art gallery (Tokyo) |
| 2022 | 『KIZASHI』 / Ishikawa gallery(Tokyo) |
| 2022 | 『NEWoMan YOKOHAMA × The Chain Museum Vo.4 』 / Newomen (Kanagawa) |
| 2021 | 『A day to meet contemporary art vol.2』 / BlendStudio (Osaka) |
| 2021 | 『The Seven Eyes-In the near future』/Bunnkamura Gallery(Tokyo) |
| 2021 | 『Layer~going and returning and accumulation~Mariko Ohashi×Saki Matsumura Group exhibition』/ZINE gallery(Kyoto) |
| 2021 | 『In between』/SkiiMaGallery(Osaka) |
| 2020 | 『Weekend exhibition Vol.2Miho Tanaka・Mitsuho Tsuri・Saki Matsumura』/Syukado gallery(Tokyo) |
| 2020 | 『A day to meet contemporary art』/the blend inn Hotel(Osaka) |
| 2020 | 『TEZUKAYAMA GALLERY Collection Exhibition』/TEZUKAYAMA GALLERY(Osaka) |
| 2019 | 『ARTOTHÈQUE Relocation Memorial Exhibition』/Kyoto University of Art & Design(Kyoto) |
| 2019 | 『DMOARTS in JR KYOTO ISETAN 』/JR Isetan Kyoto(Kyoto) |
| 2019 | 『ARTLOGUEgallery x wework』/wework Nanba Skyo(Osaka) |
| 2018 | 『Supervised by Kengo Kito:Youth KataKata』/Youth gallery Sen Kita(Kyoto) |
| 2018 | 『DEPTH OF FLATNESS』/THE blank GALLERY (Tokyo) |
| 2018 | 『The Next 10 Artists』/Hankyu Umeda(Osaka) |
| 2017 | 『DEP/ART kyoto Fujii Daimaru Show window』/Fujii Daimaru(Kyoto) |
| 2017 | 『Art Award Marunouchi Tokyo』/Gyo-Ko underground gallery(Tokyo) |
| 2017 | 『Wonderseed2017』/Wonder site Shibuya(Tokyo) |
| 2017 | 『Turner Acrylic Gouache Bienniale Award Exhibition』/Turner Gallery(Tokyo) |
【 Art Fair 】
| | |
| --- | --- |
| 2022 | 『Art Osaka』 / Osaka Central Public Hall・DMOARTS(Osaka) |
| 2022 | 『ART NAGOYA2022』 / Nagoya Kanko Hotel・LAD GALLERY (Nagoya) |
| 2021 | 『DELTA2021』 / Seaside studio CASO・DMOARTS (Osaka) |
| 2021 | 『WHAT CAFExDELTA exhibition"EXPANSION"』 / WHAT CAFE・DMOARTS (Tokyo) |
| 2021 | 『DELTA exhibition』 / TEZUKAYAMAgallery・DMOARTS(Osaka) |
| 2021 | 『Contemporary Art Fair at HANKYU LUX-Game Changer-Supervision: Noboru Tsubaki』/Hankyu Umeda(Osaka) |
| 2021 | 『ART NAGOYA2021』/Nagoya Kanko Hotel・LAD GALLERY (Nagoya) |
| 2020 | 『ART OSAKA WALL』/Yamakawa building・DMOARTS(Osaka) |
| 2020 | 『ART TAIPEI 2020』/Taipei World Trade Center Exhibition Hall1・Syukado gallery(Taipei) |
| 2020 | 『Art in office"SESSEN"』/FM802Head office building・DMOARTS(Osaka) |
| 2020 | 『Artsticker ArtFair#1typeC』/ONLINE |
| 2020 | 『OILby Bijutsu Techo ARTFAIR』/ONLINE |
| 2019 | 『Art Osaka』/Granvia Hotel Osaka・DMOARTS(Osaka) |
| 2018 | 『ARTISTS'FAIR KYOTO』/The Museum of Kyoto Annex(Kyoto) |
| 2017 | 『Art Osaka』/Granvia Hotel Osaka・DMOARTS(Osaka) |
OTHERS
【 Corporate collection 】
| | |
| --- | --- |
| 2022 | BLE Corporation(Osaka) |
| 2021 | OCA TOKYO(Tokyo) |
| 2021 | Nissan Osaka×FM802 FANKY CAR PROJECT NissanKICKS Providing images of artwork for wrapping(Osaka) |
| 2021 | DMG Moriseiki Corporation Noborioji Hotel(Nara) |
| 2021 | DMG Moriseiki Corporation Iga Office(Mie) |
| 2019 | Chishima Land Corporation(Osaka) |
| 2019 | Universal Music Japan(Tokyo) |