Mio Okazaki
ARTWORKS
ARTWORK_1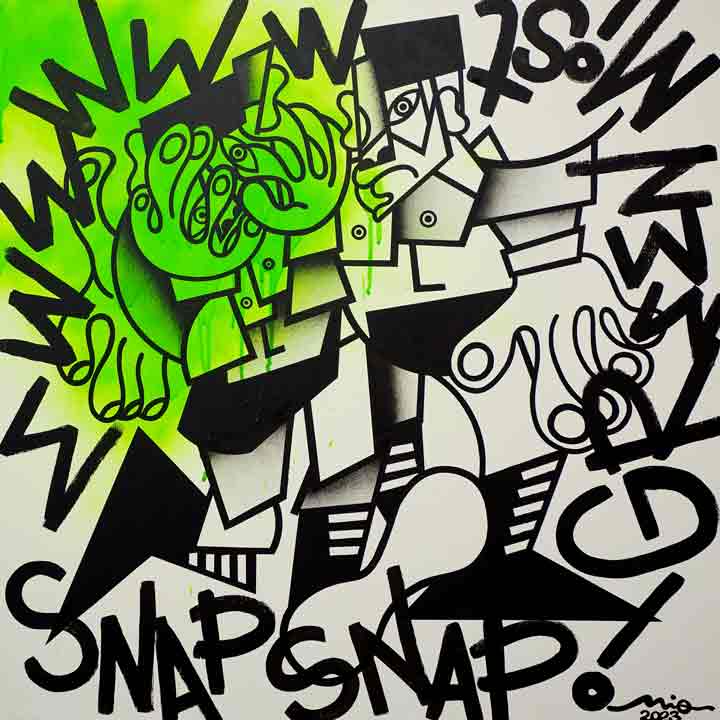 Poison Mist_#02
2023
Acrylic on Canvas
H80.3 × W80.3 cm
ARTWORK_2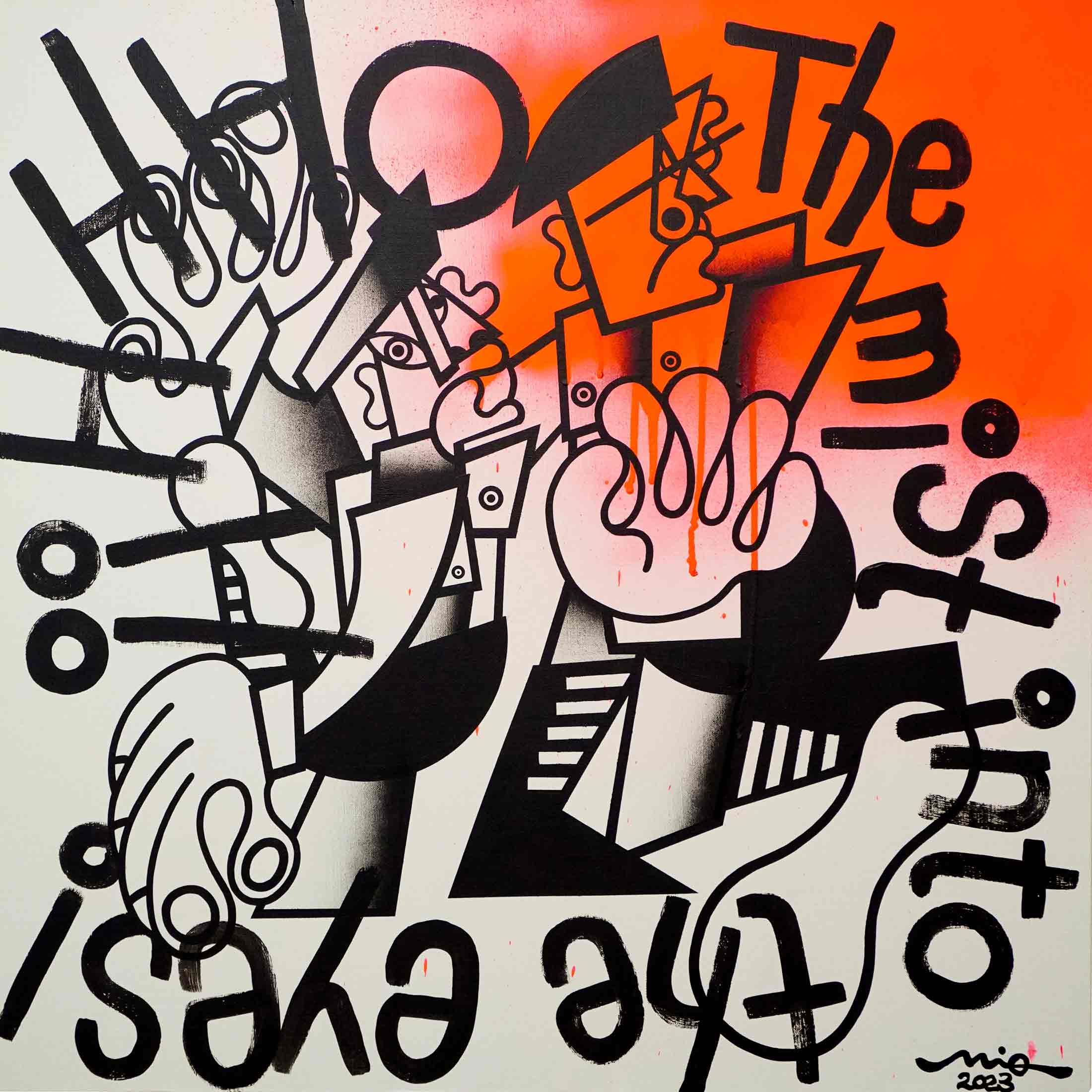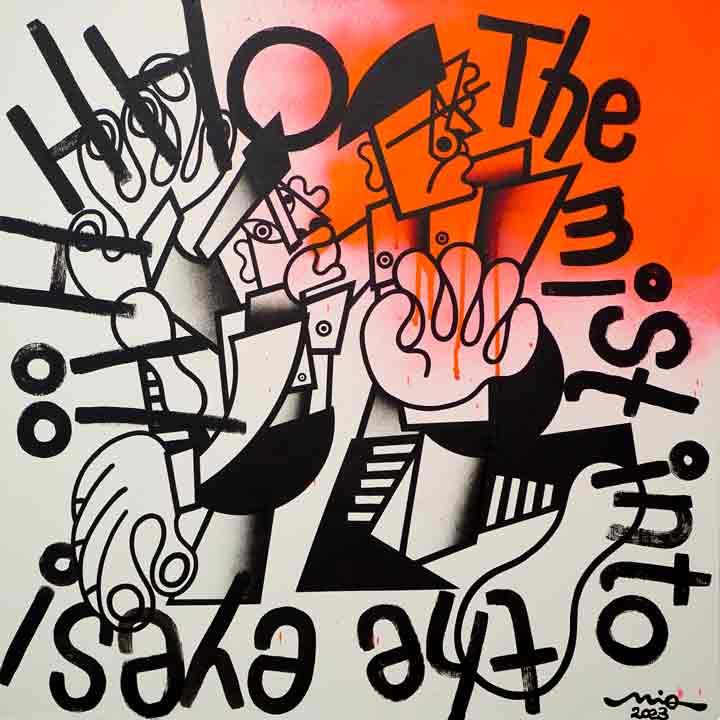 Poison Mist_#02
2023
Acrylic on Canvas
H80.3 × W80.3 cm
ARTWORK_3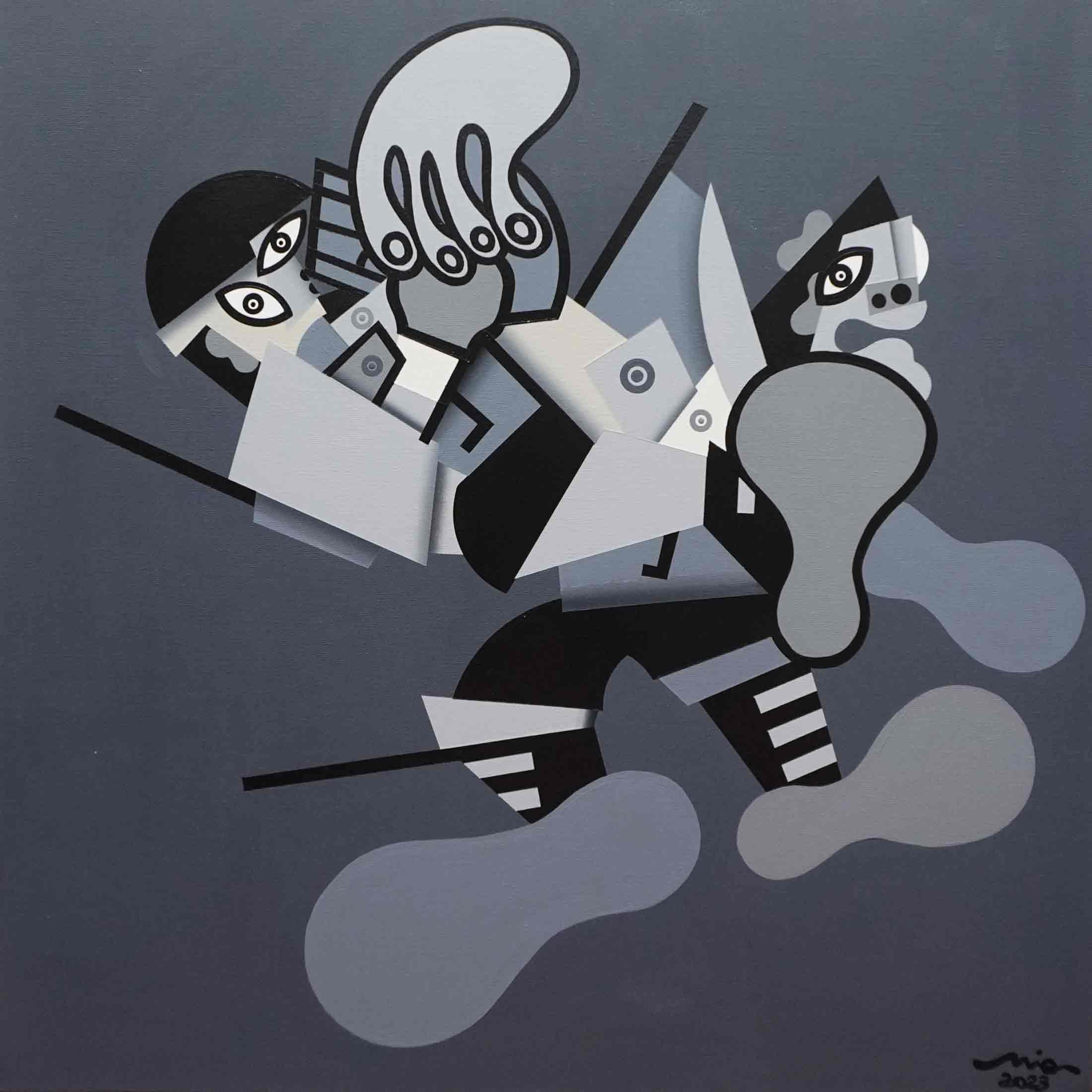 ARMBAR
2023
Acrylic on Canvas
H53 × W53 cm
ARTWORK_4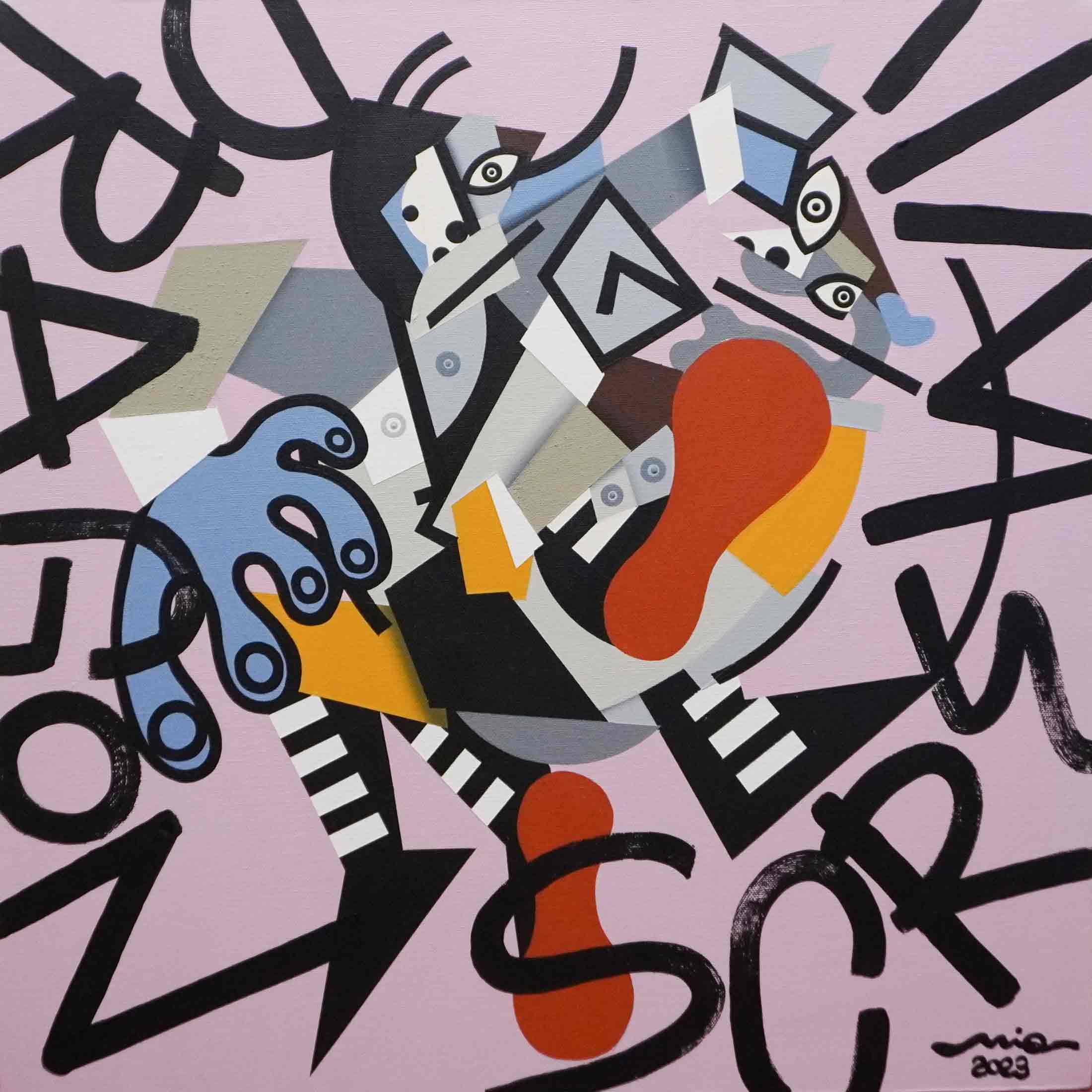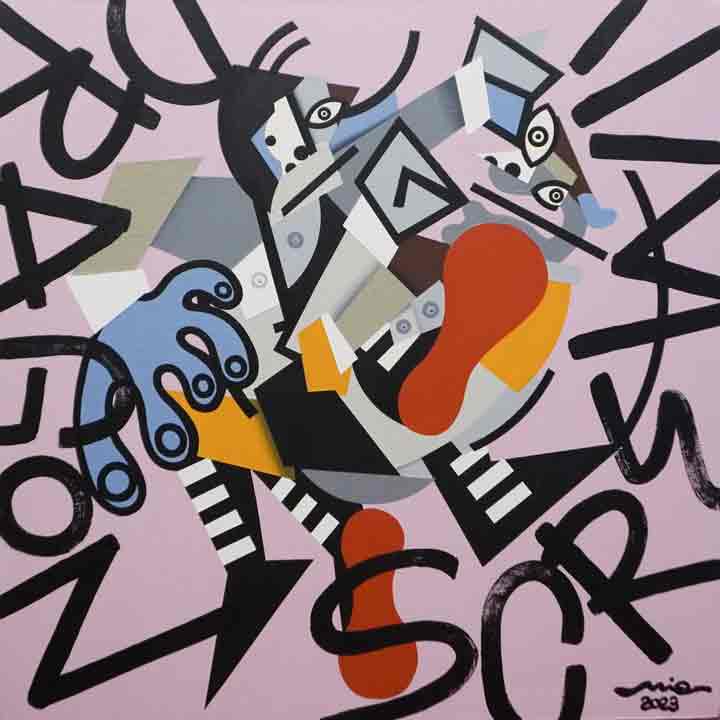 DRAGON SCREW#2
2023
Acrylic on Canvas
H45.5 × W45.5 cm
ARTWORK_5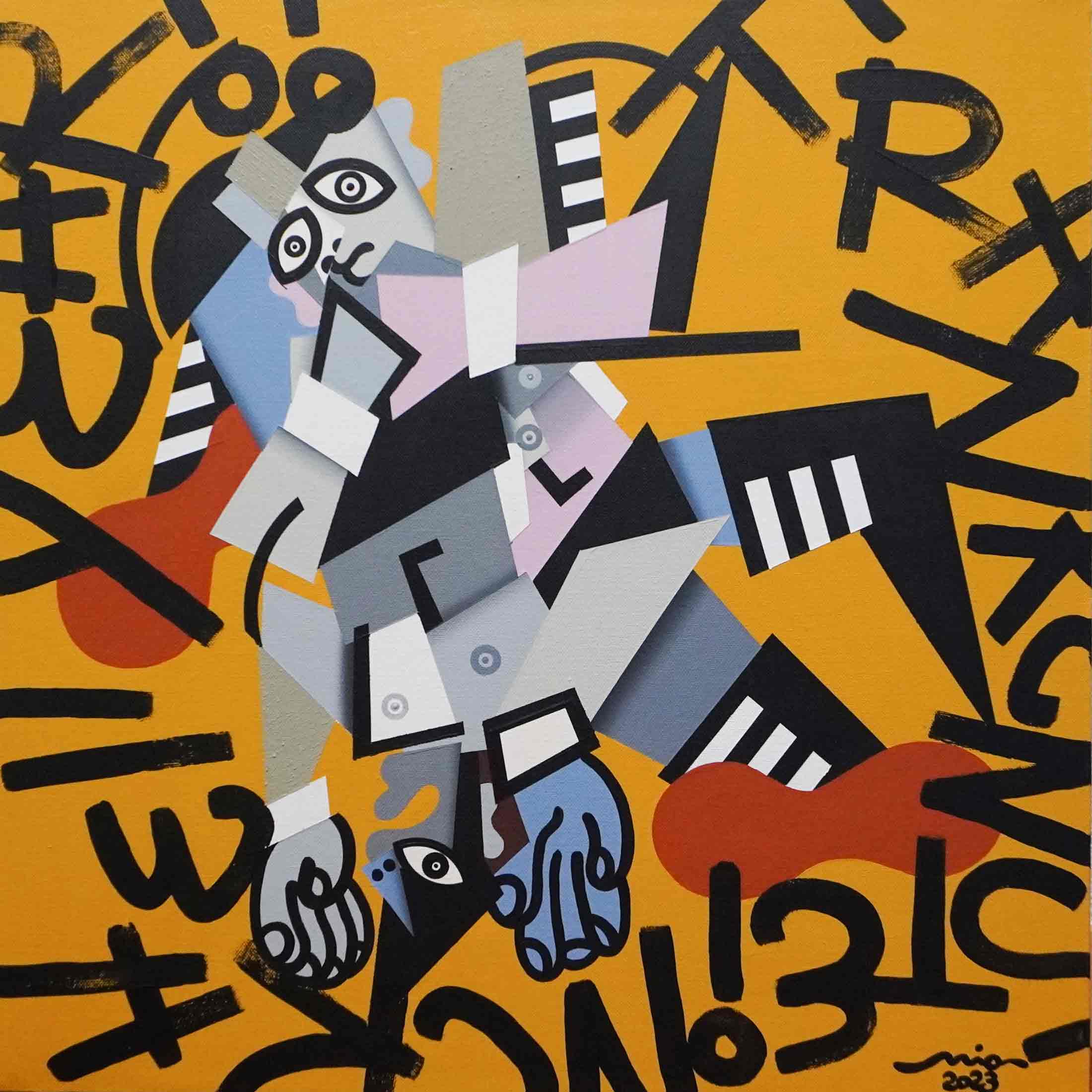 FRANKEN STEINER#2
2023
Acrylic on Canvas
H45.5× W45.5 cm
ARTWORK_6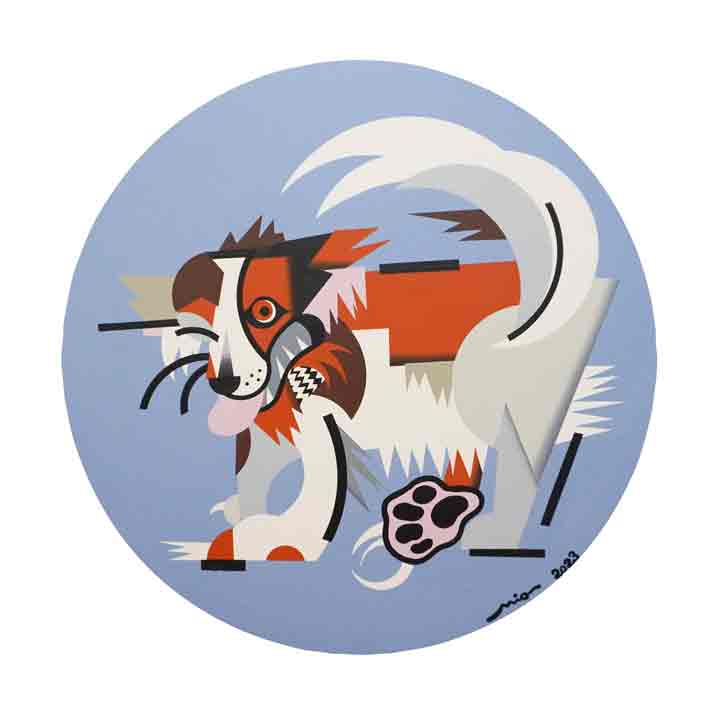 BIG MOUTH BARNEY #2
2023
Acrylic on Canvas
H50 × W50 cm
PROFILE
Born in Hokkaido, Japan.
Graduated from Musashino Art University.
In pro-wrestling, the audience usually surrounds the ring on all sides.
While the view differs depending on your seat, each seat and viewpoint has its own merits. This is why she depicts watching pro-wrestling from different perspectives around the ring through Cubism; [the subject is depicted] a multitude of view points represents the subject in a greater context than a single picture. She was able to freely express the beauty seen from multiple angles at the same time.
【 受賞歴 】
| | |
| --- | --- |
| 2021 | 「First ARTISTNEWGATE」Kenta Nakasima &Liquitex Award |
EXIHIBITIONS
【 個展 】
| | |
| --- | --- |
| 2023 | 『Pro-Wrestling』 / MU GALLERY (Tokyo) |
| 2022 | GALLERY「SUMMER of LOVE」(Tokyo) |
| 2021 | The Artcomplex Center of Tokyo (Tokyo) |
| 2020 | The Artcomplex Center of Tokyo (Tokyo) |
| 2019 | Musashino Art University (Tokyo) |