MARIA SAKURAI
ARTWORKS
ARTWORK_1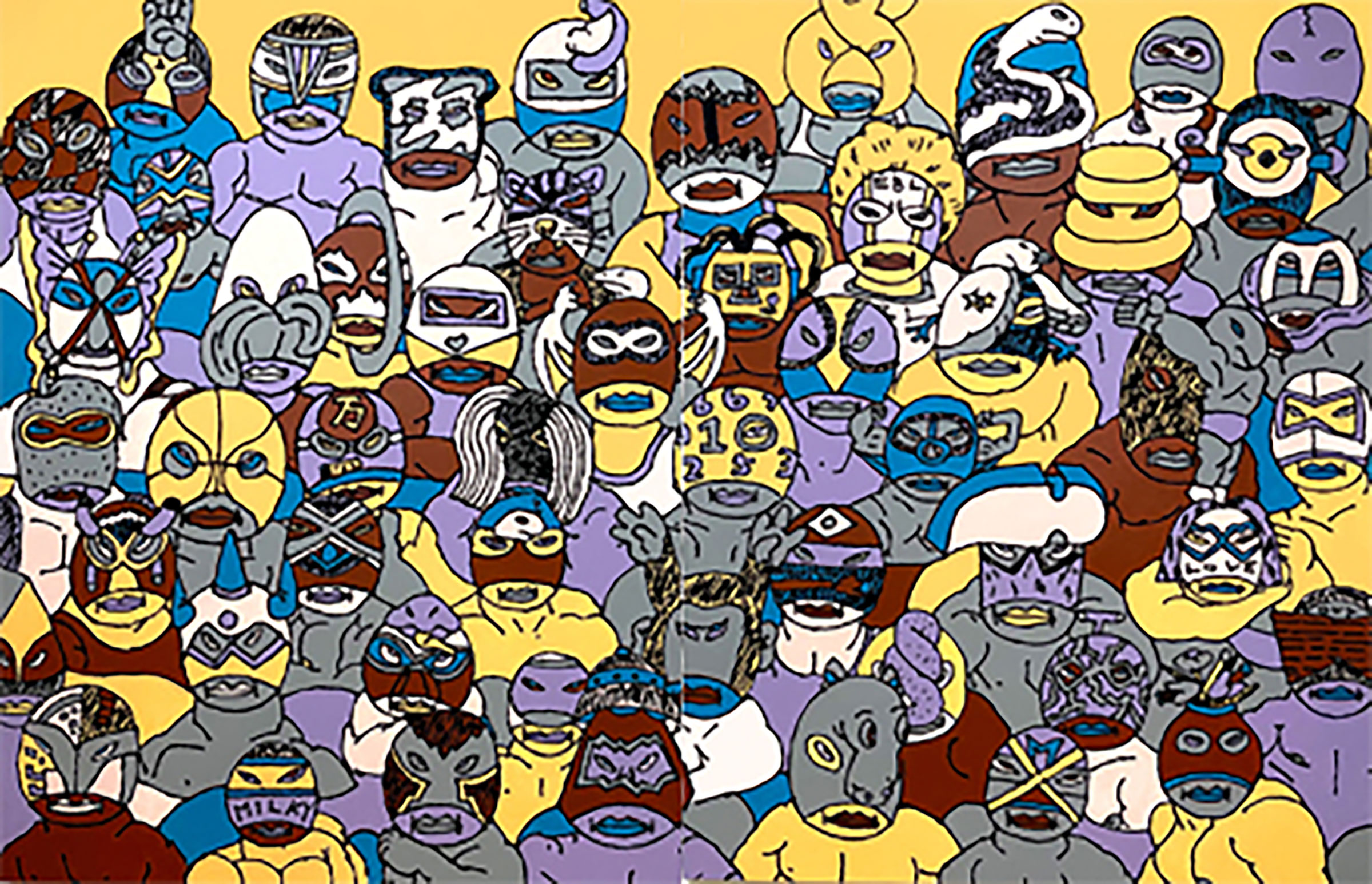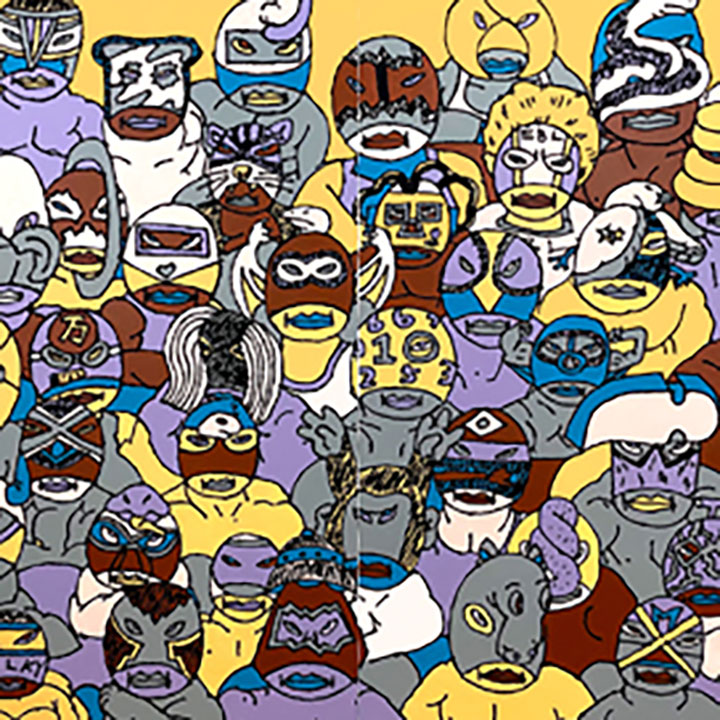 POWER
2021
Acrylic on canvas
H145.5 × W112 cm
ARTWORK_2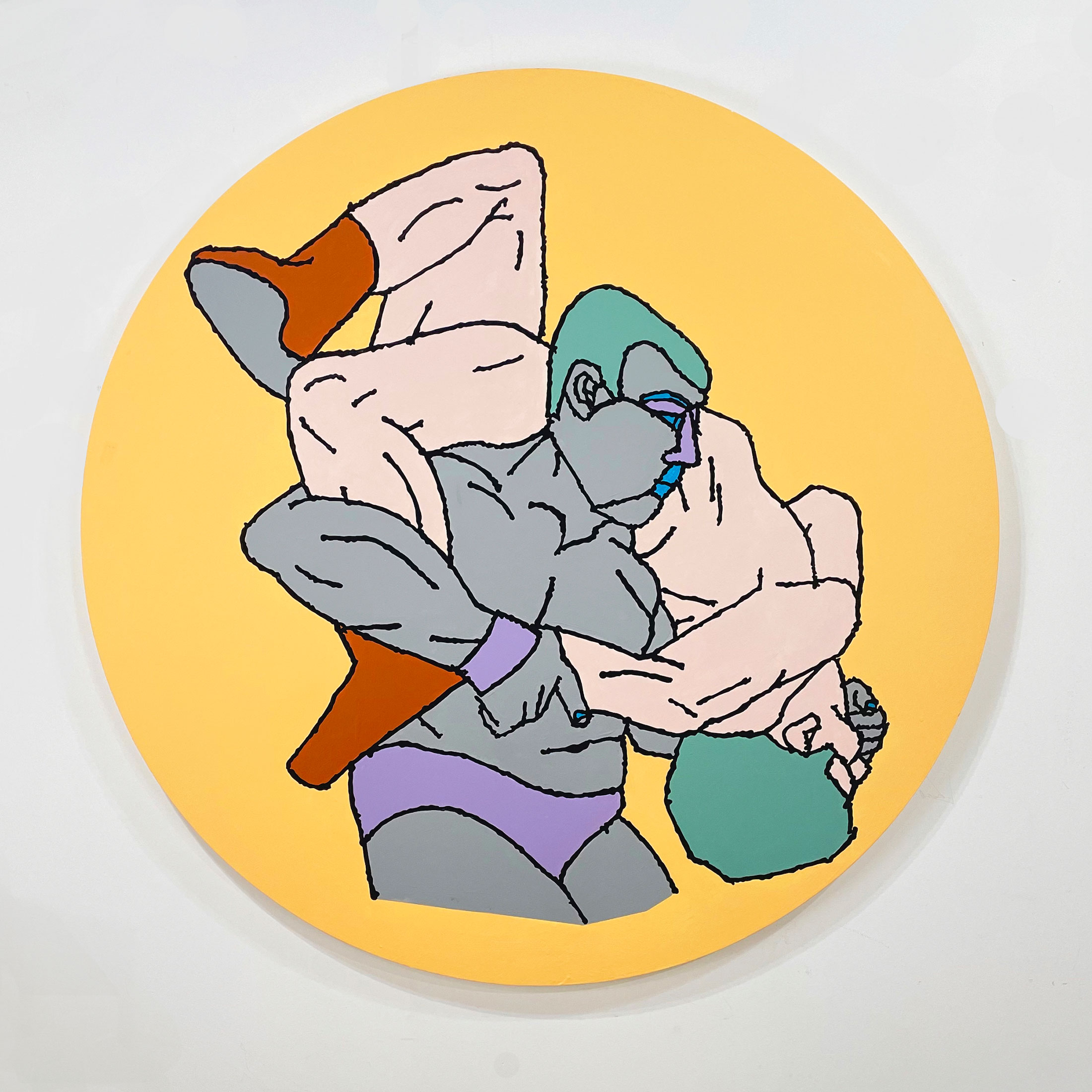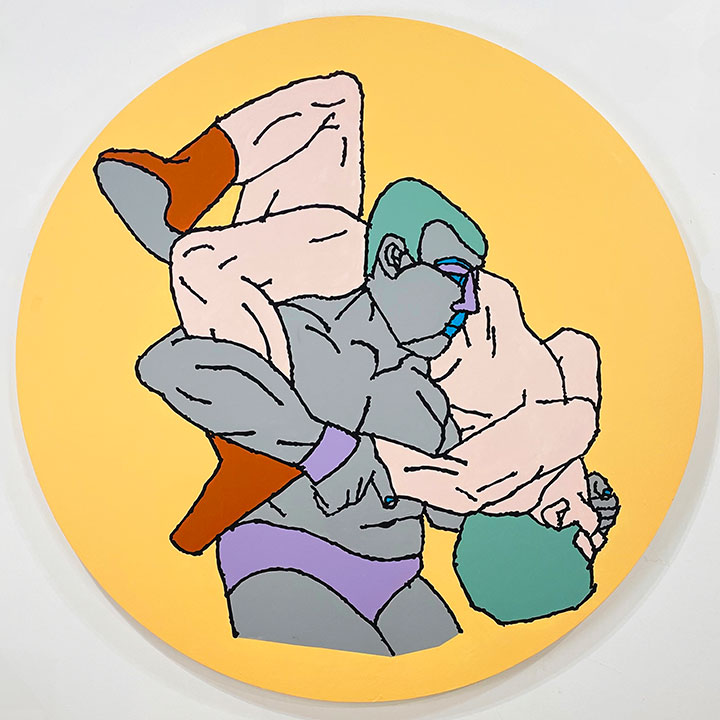 YELLOW WRESTLER
2021
Acrylic on panel
H90 × W90 cm
ARTWORK_3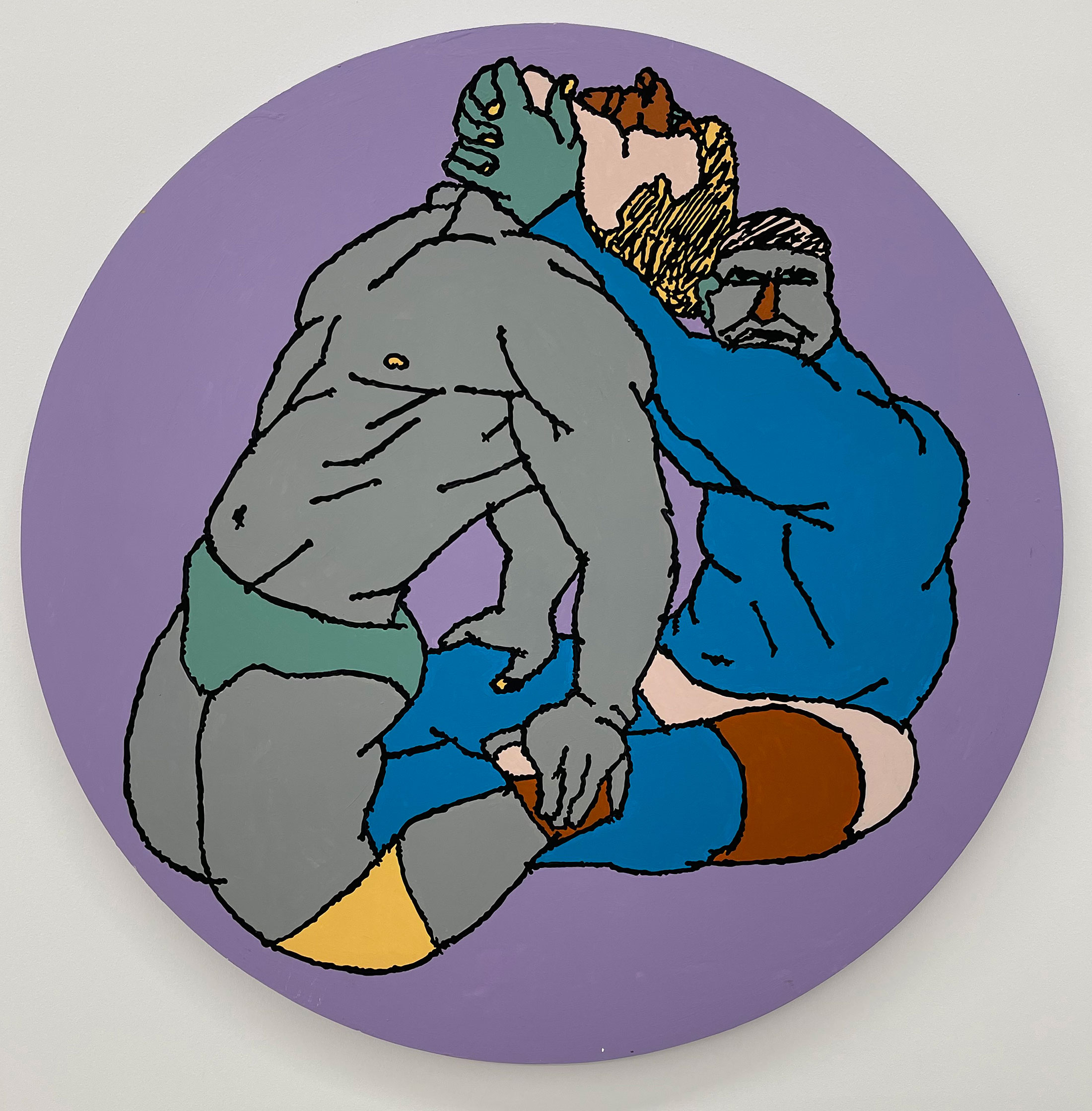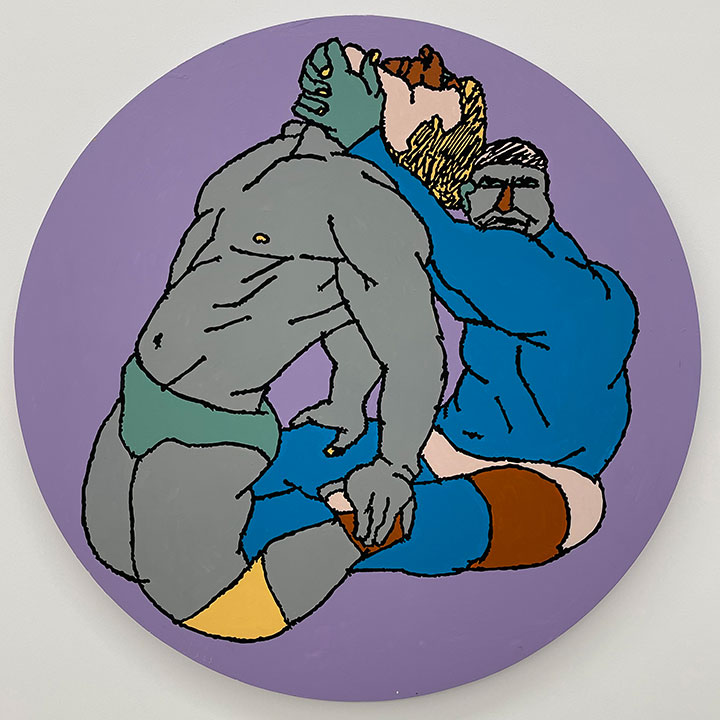 PURPLE WRESTLER
2021
Acrylic on panel
H90 × W90 cm
ARTWORK_4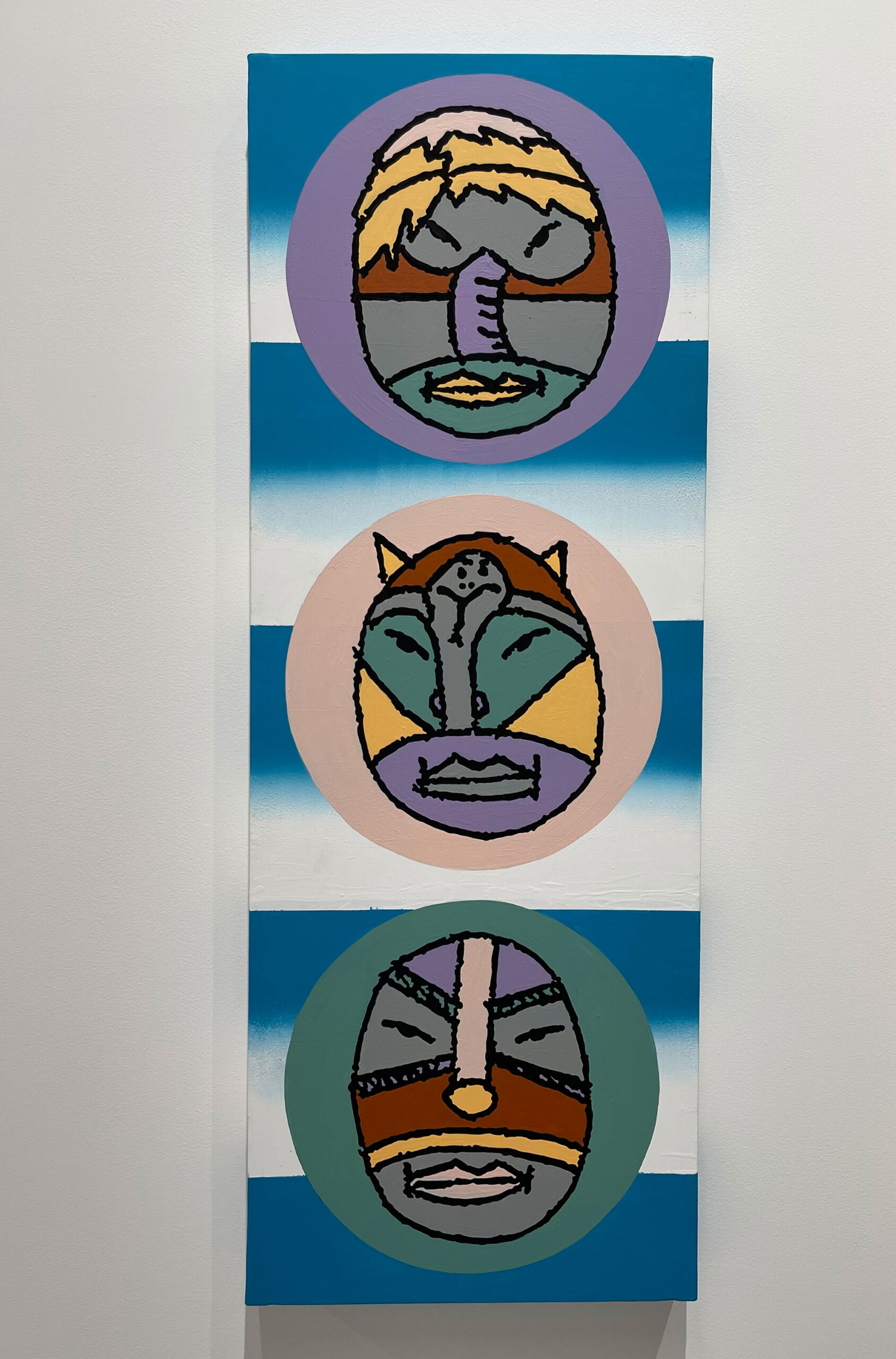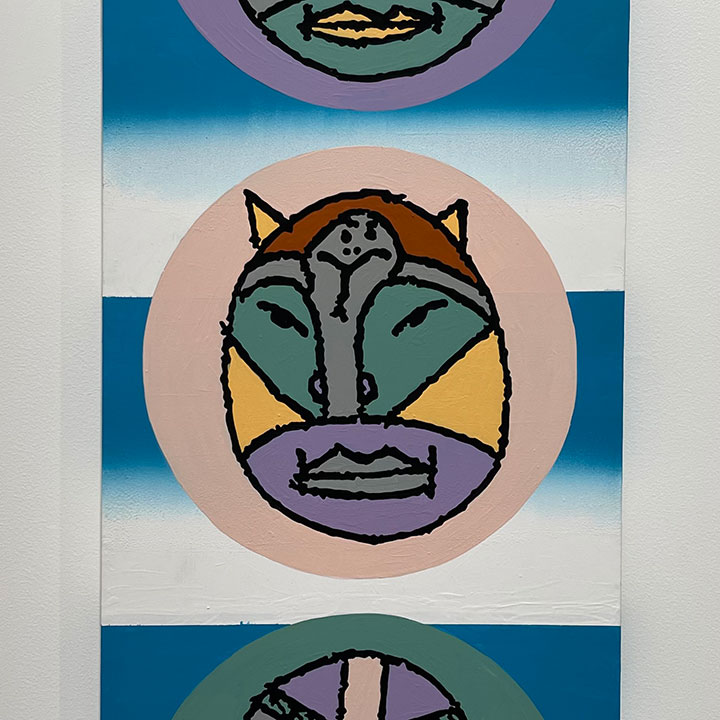 3MASK BLUE VER
2021
Acrylic on canvas
H90 × W33 cm
PROFILE
Born in 1996, graduated from Tama Art University.
Started activities as an artist in 2020, and now collaborates with apparel brands focusing on work production.
There are various places of activity such as solo exhibitions, group exhibitions, and mural paintings.
Belongs to Creative Association CEKAI since 2021.
She has also collaborated with "WEGO", "BEAMS" and "NIKE".
EXIHIBITIONS
【 Solo exhibition 】
| | |
| --- | --- |
| 2022.12 | 『PLAY DO』/MU GALLERY |
| 2022.09 | 『FLOAT』/KYOTO FUJII DAIMARU |
| 2022.07 | 『YES&NO』/TAGSTA |
| 2022.07 | 『KOU GOU SEI』/BOTANIZE OMOTESANDO |
| 2021.11 | 『FAM』/WISH LESS gallery |
| ​2021.07 | 『MISSING』/SAVE AREA |
| 2021.04 | 『PIECES OF LIFE』/MURASEKAI |
| 2020.12 | 『INNER SPACE』/ANAGRA |
| 2020.03 | 『friends』 |

【 Group exhibition 】
| | |
| --- | --- |
| 2022.09 | 『POST IMAGE』/ASTER |
| 2022.07 | 『YOU WANT SOME?』/STUDIO 4N |
| 2022.06 | 『YOU WANT SOME?』/SkiiMa Gallery |
| 2022.06 | 『MONTAGE』/YK PRESENTS GALLERY |
| 2022.05 | 『OH MY GOD』/MATTER |
| 2022.05 | 『GREENROOM FESTIVAL'22』/Yokohama Brick Warehouse |
| 2022.04 | 『P&A pottery class 5th Anniversary,Building No.2』/P&A pottery class2 |
| 2022.03 | 『SELECT PLAYERS』/THE blank GALLERY |
| 2021.10 | 『BREAK TIME』/BEAMS JAPAN B gallery |
| 2021.10 | 『WAVE TOKYO2021』/ARTS CHIYODA3331 |
| 2021.10 | 『DAY DREAM』/MURASEKAI |
| 2021.09 | 『LOVE EARTH&POWER』/MU GALLERY |
| 2021.05 | 『SUNDANCE』/Gallery Conceal |
| 2021.03 | 『Serendipity』/OIOI |
| 2021.02 | 『MESAIA』/opaltimes |